hip hop inspired choreography. killer playlist. all levels welcome.
About this event
present
((pop-up))
silent disco
stereoFUNK
with devi
you'll learn choreo to a playlist of current + throwback hip hop, pop, and edm tracks //
quick pacing + detailed instruction create the opportunity to master dynamic, expressive choreo *and* get a solid workout //
let go of whatever else is happening in your day, give yourself over to the beat of the music, breathe deeply + dance your bum off //
wut do u need for class?
mask, vax card, water, towel, a friendly vibe :)))
wut do u not need?
inhibitions, judgements, a desire to "get it right"
p.s. this class is beginner friendly!
get a feel for stereoFUNK ⬇️ ⬇️ ⬇️
your guide :::
devi
is a
spiritual dancer
devoted yogi
proud performer 
shameless flirt
rule breaker
playlist architect 
day rager
movement magician
systems questioner 
intention setter
social butterfly 
heart healer
+ all around
curious kiddo.
she brings her experience in immersive, site-integrated theatre, over 500 hours of training in yoga + ayurveda, and a notoriously silly sense of humor to her offerings.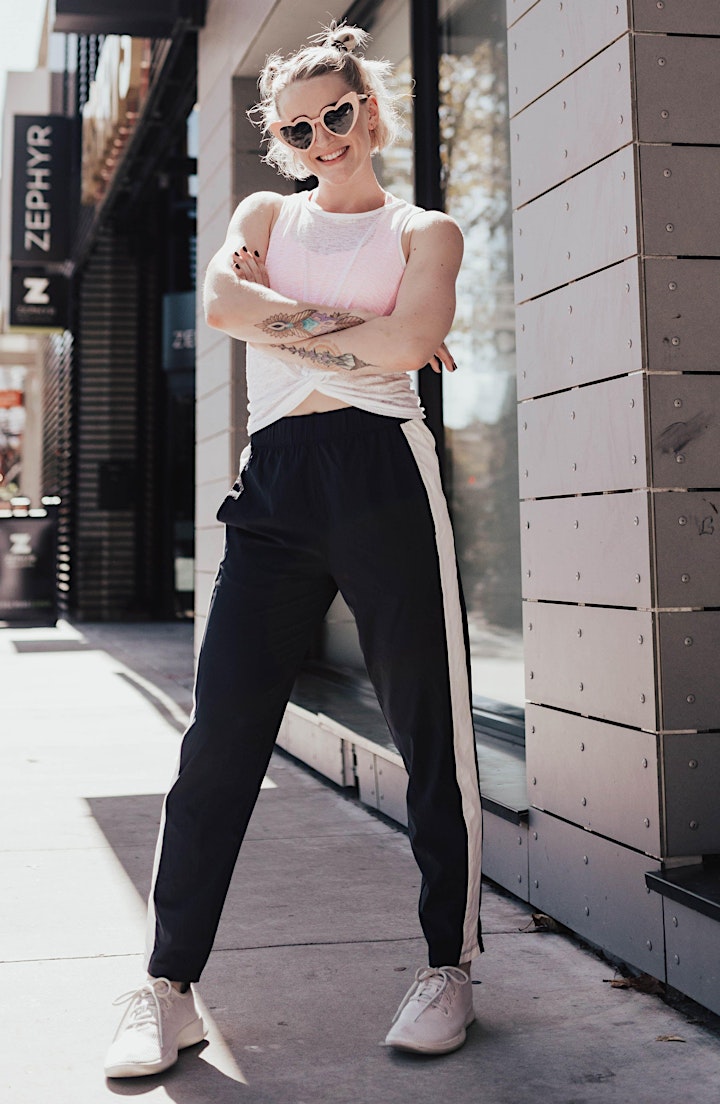 if the financial piece makes this offering inaccessible to u, but otherwise u r saying, "FXCK YES! this is for me!" plz reach out to devi@cantstopthedrop.com ...
nobody will b turned away for lack of funds.
Organizer of pop-up silent disco stereoFUNK with devi
we were put on this planet to experience
music, movement, connection
+ maybe just a little bit of magic
our offerings r an
ecstatic escape
but it's not about tuning out.
it's about
tuning in.
​tuning in to ur body.
tuning in to that beat that makes u bounce.
tuning in to the amazing beings sharing the dance floor with u.
fully receiving the here + now.
2gether.
we host our classes, events, + workshops virtually +
outdoors ((using silent disco gear))
we can't wait to get groovy with u!