POP UP SHOW: an Intimate Evening with COLD
By Presented in IMAGINATION CINEMA
Date and time
Saturday, June 20, 2015 · 8 - 11pm CDT
Location
New Living Bedroom (between Jubilee and Man Ready Mercantile)no 321 W 19th St. Houston, TX 77008
Refund Policy
Contact the organizer to request a refund.
Description
This show is VERY V.I.P. The New Living Bedroom is offering their SHOWROOM for us to perform in. You will LITERALLY be on mattresses while our 16 speaker surround sound performance art extravaganza transports your imagination to a place where YOU make the movie with your mind! ONLY 25 tickets available.
BRING YOUR OWN BLANKET!
VERY LIMITED SEATING!
PLEASE BRING BLANKET/PROFESSIONAL CLOTHING/TOILETRIES DONATIONS to help the homeless youth of Covenant House.
Imagination Cinema and CounterPart Films presents
The Sensory Deprivation Musical Experience: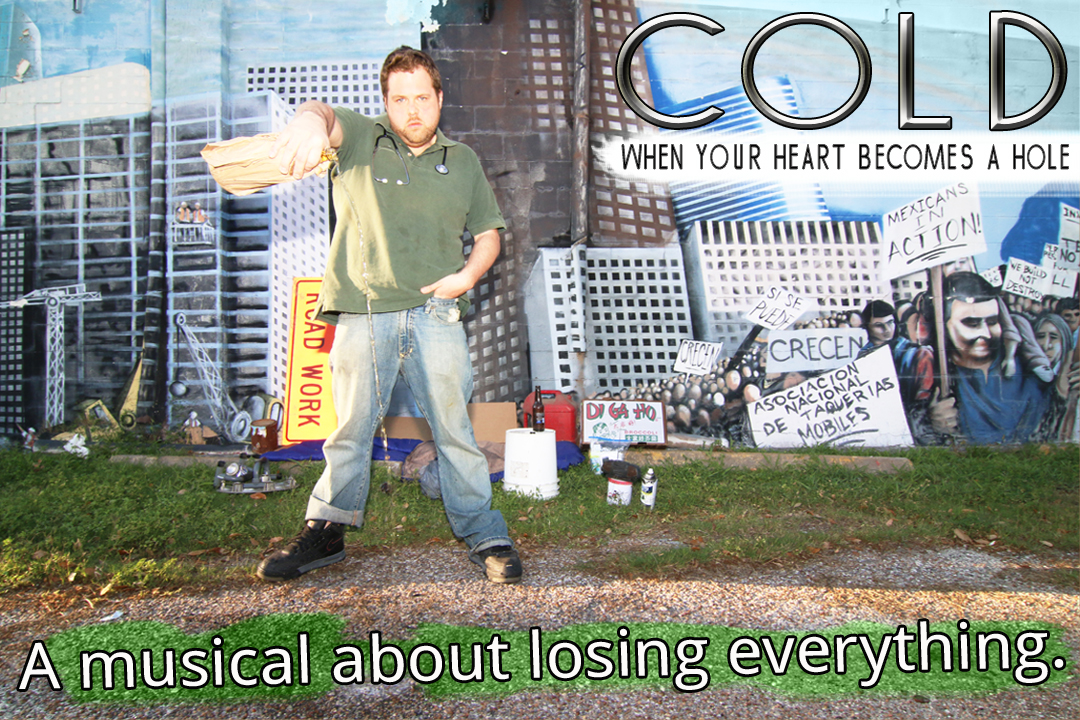 Reserve your spot NOW!
A performance art extravaganza where you relax and make the movie with your mind.
We have a 16 speaker surround sound explosion prepared for your ears listening pleasure!
BRING YOUR OWN BLANKET!
Complimentary refreshments are provided by local establishments such as BEAVER'S Ice House.
That's what's up!
Now...once you are lubricated, it's time for the show! Through the use of libations, ambient lighting, local artists, live performance and tailor-made soundscapes, we kick start your imagination to actually submerge your brain into our fictional auditory world.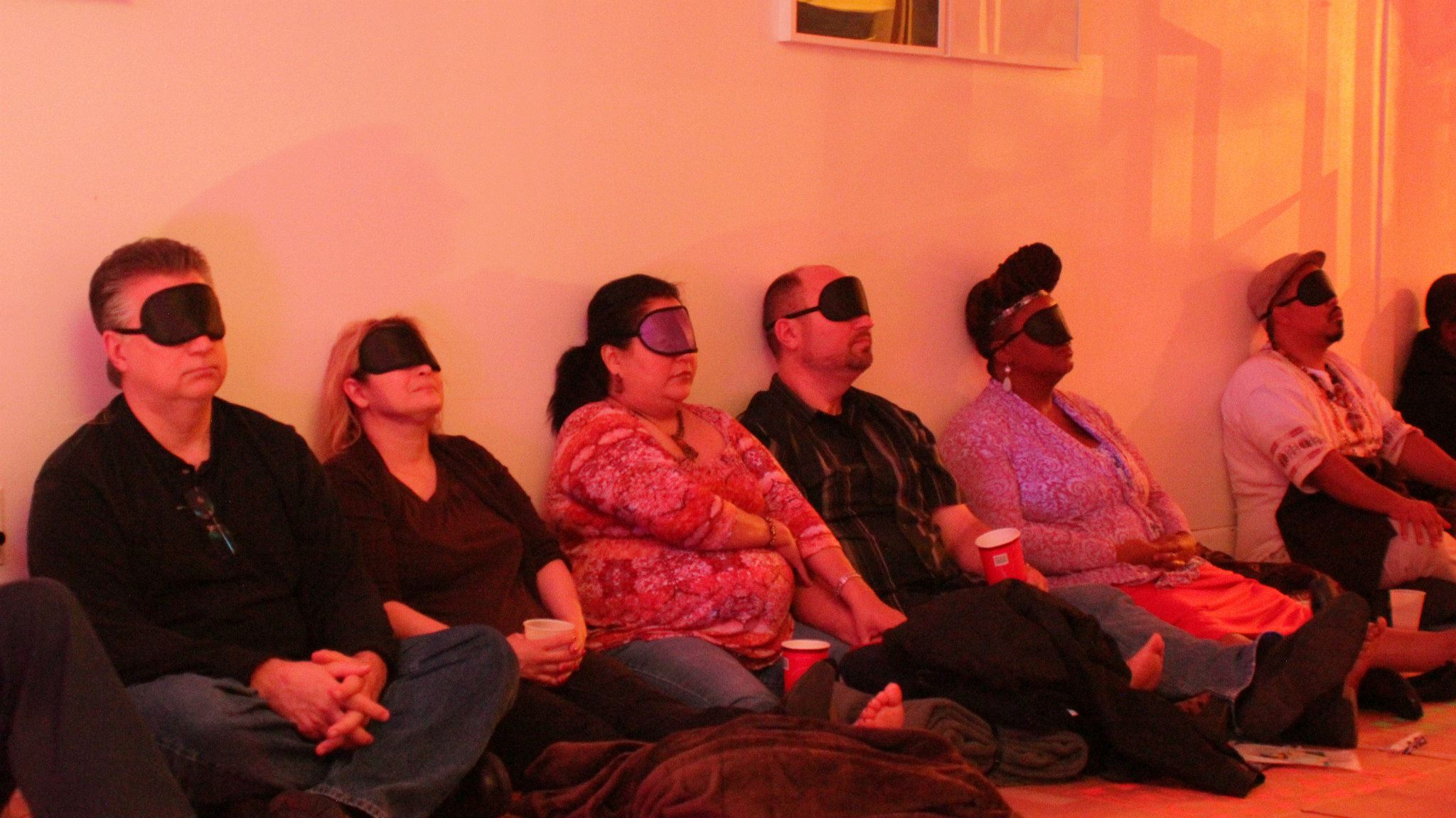 With the use of custom focus and enhancers you will be transported to the mind-depths of COLD and see life as a homeless street performer who falls in love, picks himself out of the gutter and doesn't know how to act when he gets what he wants.
This is a one of a kind sensory deprivation musical experience where you make the movie with your mind.
Come to COLD. Let us inspire YOUR Imagination Cinema.
http://www.coldthemusical.com/
Hear the trailer... https://soundcloud.com/cold-the-musical/official-trailer
Details
**Meet & Greet Happy Hour Mixer 8:00-9:00pm**
Hang with YouGenious, Danimal & Counter Part Films. We can chat about whatever you want. Complimentary shots of E&J provided by Imagination Cinema. Craft Beer will be on hand courtesy of Beaver's. OH! And we have a ghetto fabulous lighted punch fountain too...
**CURTAIN OPENS PROMPTLY AT 9:00PM!**
IF YOU ARE LATE YOU WILL NOT BE ALLOWED IN.
**B.Y.O.B.**
Bring your own BLANKET... or booze. Whatever you want the B to stand for is up to you.
**All ages welcome**
WARNING! Graphic subject matter.
**Sidestreet PARKING**
OFFICIAL merchandise and soundtrack available at the show or www.imaginationcinema.com
WHILE SUPPIES LAST! Order online and pick it up at the show!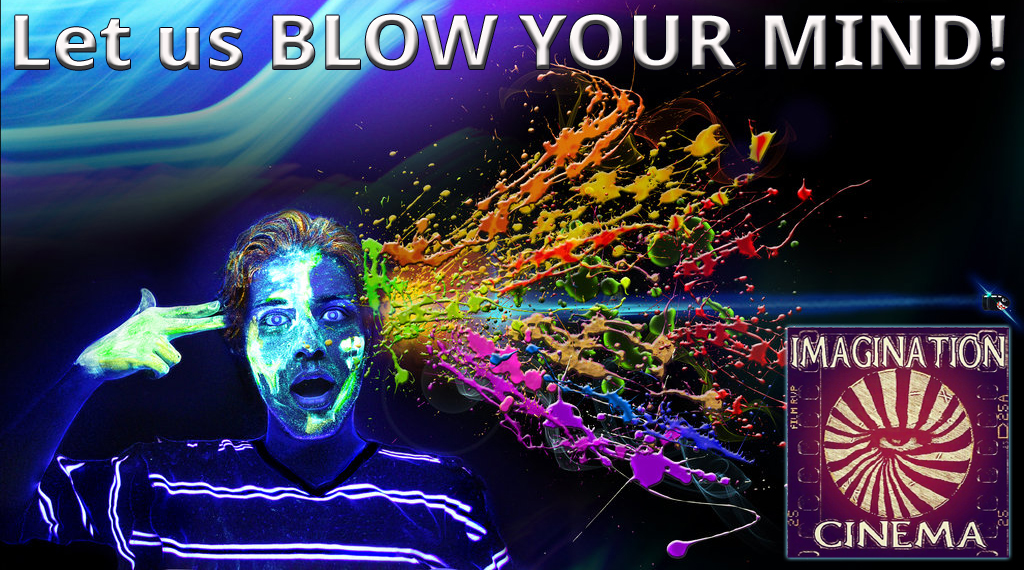 FAQs
What can/can't I bring to the event?
Bring a blanket for your bum. You may also bring clothing donations for the homeless. We need t-shirts, underware and socks. ALL SIZES WELCOME. Toiletries are also accepted.
Bring your own booze if you'd like too! We will have a punch and varous other adult libations on hand but whatever you need to get your mind right is welcomed.
Do I have to bring my printed ticket to the event?
Yes. Please do and show it or your purchase email receipt to the door attendant.
The name on the registration/ticket doesn't match the attendee. Is that okay?
Fo sho! We aren't THAT strict!
About the organizer
We are an alternative entertainment company specializing in performance art presentations. Our staff has over 15 years experience mastering the craft among various mediums throughout a vast metropolitan city. We encourage ALL to use their imagination and produce an adventure that leaves a life-long impression. Our pursuit in life (and business) is to provide communities across the United States with small, life changing particulars through donations from citizens of their respective cities.
Your mission, if you choose to accept, is to help pioneer a brand new form of art. The art of kindness through enabling and empowerment. We may not save the world but we WILL start a movement and blow minds with the presentation of it. Sometimes life throws you a curve ball but you`ll never connect unless you swing. Imagine that. 
Imagination Cinema.