Join Nicole Heffelfinger from the Indiana Small Business Development Center, to learn about starting your own business
About this event
The LaGrange County Economic Development Corporation and Emerging Leaders of LaGrange County are proud to announce our next installment of our Pop Up Office Series.
Join Nicole Heffelfinger from the Indiana Small Business Development Center, to learn about starting your own business
Speaker:
Nicole Heffelfinger, Indiana Small Business Development Center (ISBDC)
Nicole Joined the Northeast Indiana Small Business Development Center as a business advisor in January 2015 serving DeKalb, Steuben and LaGrange Counties. She previously served as an economic development specialist for the Allen County Department of Planning Services (DPS) from 2010-2014, where she was project manager of the extended sewer project for the 1.5-million-square-foot General Mills facility. She also worked with members of the Allen County Council and other elected officials, and participated in budget management, commercial real estate inventory management, economic development research and public presentations.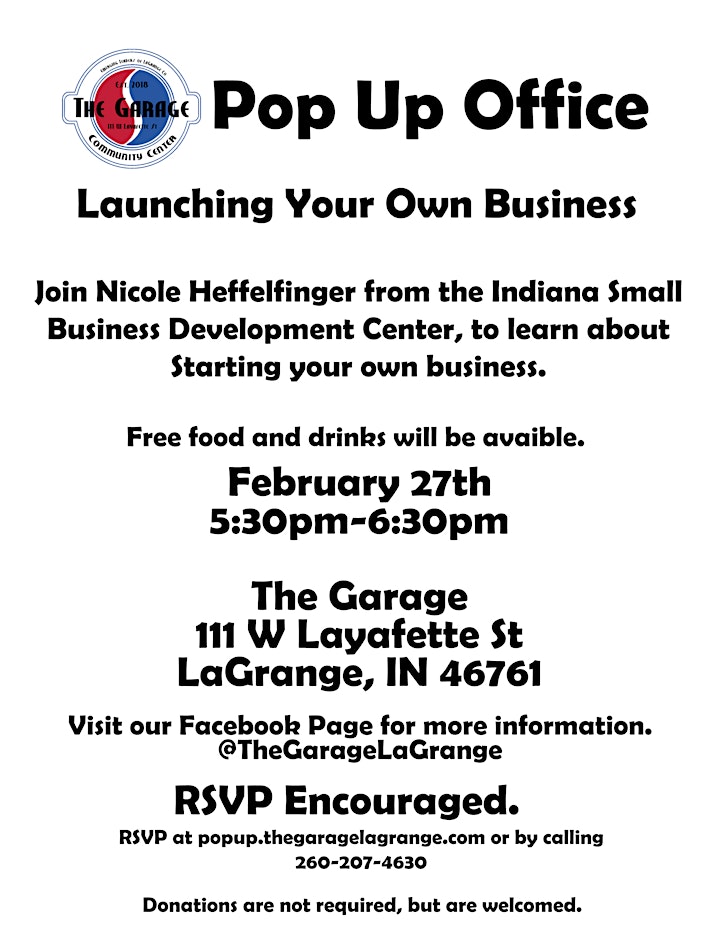 Organizer of Pop Up Office: Launching Your Own Business