Description

Experience modern Kaiseki from Kyoto, Japan in Kuala Lumpur, presented by Erawan in collaboration with Miyazawa and Kiyama.
An 11-course modern Kaiseki from Kyoto, featuring the Chef Owner of Miyazawa (one Michelin star, Michelin 2018 Kyoto) and Chef Owner of Kiyama (one Michelin star, Michelin 2018 Kyoto) and our very own talented and esteemed Chef Korn of Erawan. (Thai select Premium).
In addition to our in-house chefs, a total of 7 Japanese chefs will be joining us from Kyoto, Japan for this event.
The chefs will be using high quality ingredients imported from Japan for the 3-day event.
Seats are limited to 50 guests per day, first-come-first-serve and only for dinner. We will be closed for lunch for preparations.
Dinner price: RM880++ per person
6% gst and 10% service charge will be added to the price, which is only for the set menu, any other additional orders will be charged accordingly.
Guests can choose to start the dinner from 6.30pm onwards, with 8pm as the last seating.
Due to the limited seats, all bookings will be confirmed after full payment.
For any dietary restrictions, please let us know in advance. Please be advised that we will have limited alternatives and might not be able to cater to all requests.
No refund policy, all sales are final.
Upon receipt of payment, we will contact you for the dine in date, and a booking confirmation will be issued. Your receipt will be provided to you during the event.
For further details, please email info@restauranterawan.com.my or call
0122788438 / 0126088019
Chef Introductions:
MASATO MIYAZAWA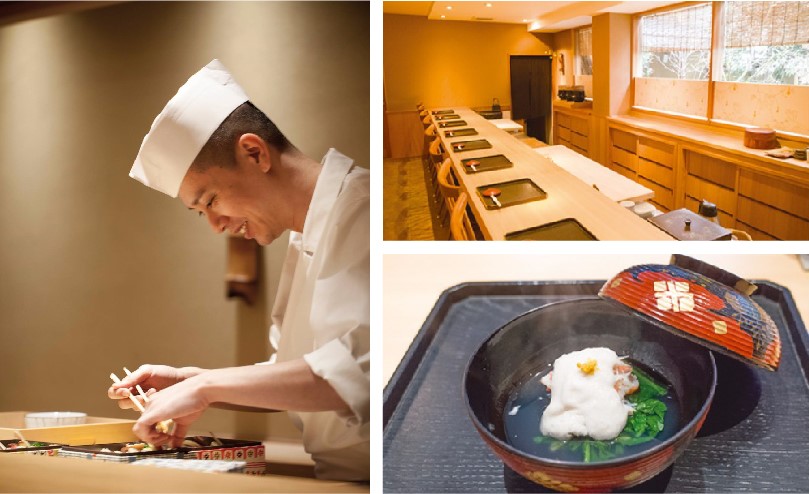 Chef-owner of Jiki Miyazawa (2007) and Godan Miyazawa (2014), Kyoto. According to Kyoto Michelin Guide, Masato was one of the youngest owner of a one Michelin star restaurant when he was awarded for Jiki Miyazawa at 33. His second outlet, Godan Miyazawa was also awarded a Michelin star the second year after its commencement. Both the restaurants have kept their stars ever since awarded.
His speciality dishes include grilled goma-dofu and fresh cooked rice served at different stages, and ends his kaiseki meal serving matcha, the tea ceremony way.
https://www.japantimes.co.jp/life/2015/01/13/food/jiki-miyazawa-keeps-focus-food/
https://www.japantimes.co.jp/life/2016/04/08/food/godan-miyazawa-traditional-multicourse-cuisine-unsettled-wild-bear/`
YOSHIRO KIYAMA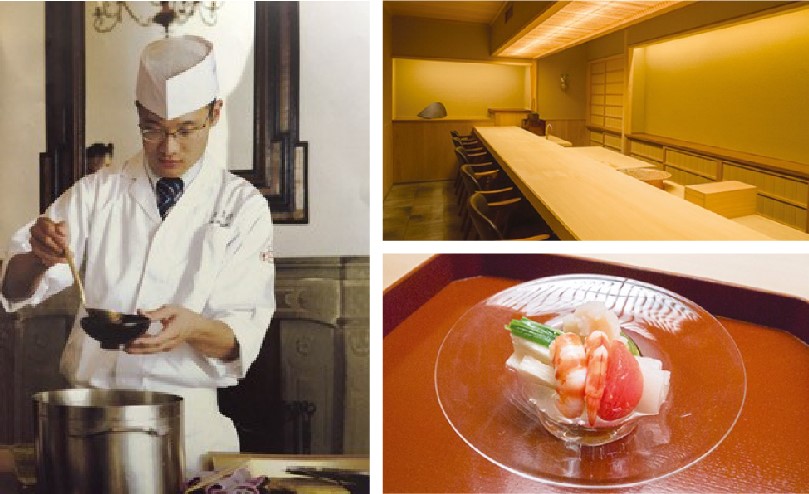 Chef-owner of Kiyama (2017) which was awarded one Michelin star in the same year.
He started culinary training at the young age of 18 as an apprentice. He worked in Wakuden (3 star Michelin, Kyoto) for a total of 15 years, where he became the head chef in his later years there.
At Kiyama, water is drawn from the well which is soft and pure and gives inspiration to his dishes. His delivery style follows the flow of chakaiseki.
TRAKOOL YODSUK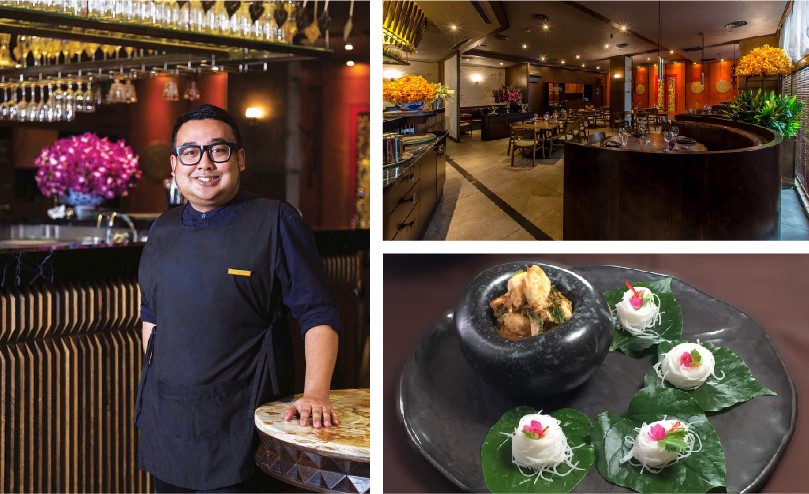 Chef Korn, the executive chef of Erawan has never attended culinary school. He learned from his grandmother who worked in the Palace of King Rama VII, so he is a worthy reference to what Royal Thai cuisine is. He is known for his creativity in creating flavoursome exquisite dishes.