About this Event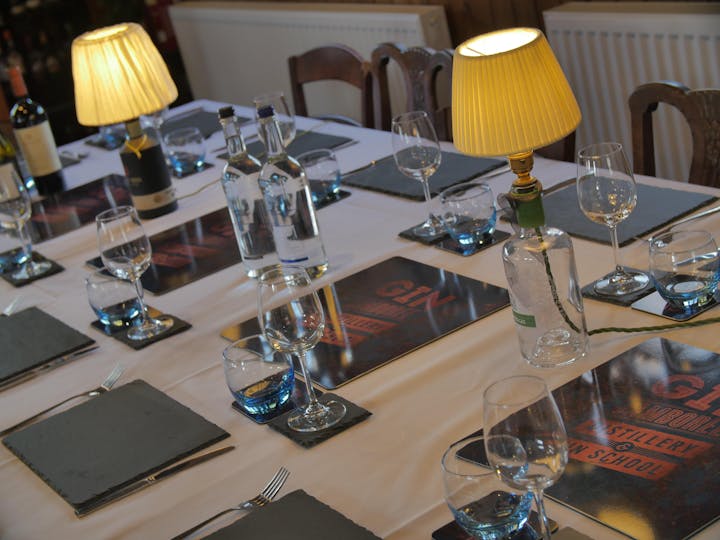 We are pleased to present another fabulous 'pop up' Dinner experience, a partnership of excellent food, from local culinary duo; 2 Chefs and an incredible selection of drinks from the Gin Jamboree Distillery Bar.
To accompany this delicious menu, we have a fully stocked bar with a great selection including over 200 gins, all with their own 'perfect serve' and 150 wines by the bottle!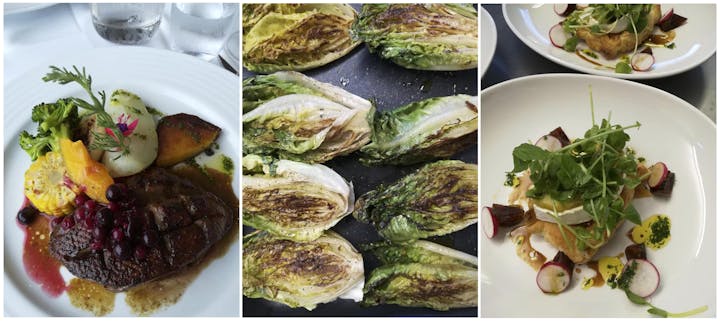 The Menu
Freshly Baked Artisan Bread with Dipping Oil & Compounded Butter
Lightly spiced salmon parkoras with a Mint & Cucumber Salad
OR
Lightly spiced vegetable parkoras with a Mint & Cucumber Salad (v)
'2 Chefs Appetiser'
Asian Style Confit of Duck Croquettes, Ginger & Garlic Greens and Cumin Roasted Potatoes
OR
Asian Style Croquettes, Ginger & Garlic Greens and Cumin Roasted Potatoes (v)
Pineapple & Date Toffee Pudding with Coconut Sauce
A sharing platter of Local Cheeses with Homemade Chutney & Crackers is available for an additional £10.00.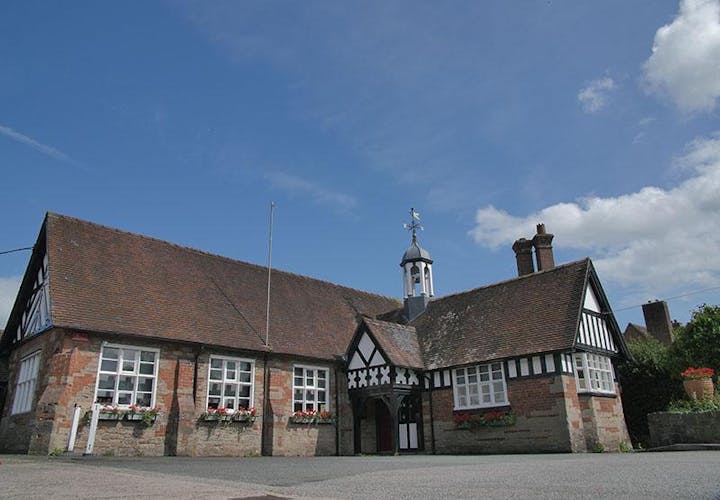 Gin Jamboree Distillery & Gin School
The Gin Jamboree Gin School and Distillery is believed to be the only one in the world that is housed in an original Victorian old school building. The beautiful structure was built in 1861 buy the Dukes of Sutherland who resided at the nearby Trentham Estate, as the school for the children of the village of Tittensor. After it closed in 1966 it enjoyed a variety of uses before Gin Jamboree converted it to their Gin School, micro-distillery and tasting room facility.
Gin Jamboree are Britain's original and best Gin Festival company and have been travelling the UK since 2014 organising Gin Festivals and 'pop-up' Gin Bars and spreading the great news about the new 'Gin Craze'. Typically, they travel with 150 different types of Gin to give guest the opportunity to sample the new, exciting and sometimes wacky styles and flavours of Gins from across the globe.
Gin Jamboree is however a small family run business. The Wilson family, who between them have over 60 years' experience of the wines and spirits business, are the driving force behind this phenomenal business, and it is they who run the Gin School and lead the many events and experiences that take place.
We look forward to welcoming you to our fabulous newly refurbished location which is home to not just the distillery and gin school, but a unique private events space, Bar and Gin, Wine & Gift shop. For the most up-to-date news, be sure to follow us on Facebook!