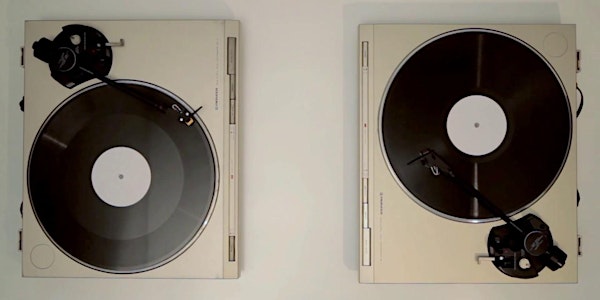 Pop-up Exhibition | Talking to Plants
Location
Art Pop Gallery
North Palm Canyon Drive
Palm Springs, CA 92262
Description

Talking to Plants (Rhizome State)
June 7 - 9, 2019

Amber Stucke
in collaboration with
galindog
Demian Dine'Yazhi' (Dine')
Kate Lee Short


Opening & Record Release with Kate Lee Short: Saturday, June 8, 5-8pm

Talking to Plants is a collaborative sound art installation with Amber Stucke and other composers, sound and interdisciplinary artists. Inspired by knowledge of how Ojibwe people talk to plants for medicine, each sound piece placed onto vinyl is created in response to two questions: what is the idea of a plant and how would you talk to it? Made with two Pioneer PL-7 turntables, two separate stereo speaker systems with amplifiers, and two unique vinyl records. Both records, with each sound piece, play at the same time on automatic replay continuously. Each day of the exhibition will feature a different piece by each artist: galindog's piece will be on Friday, Kate Lee Short's on Saturday, and Demian Dine'Yazhi's will be on Sunday.


Art Pop Gallery
1566 North Palm Canyon Drive, Palm Springs, CA
Gallery Hours: Friday-Sunday, 12-6pm