Description
Attention doughnut lovers! On Sunday, September 23rd, four talented pastry chefs will join forces for a Pop-Up Doughnut Shop at Tower 23 Hotel! The event will be held in the wine room at JRDN, a stylish space with a private ocean view patio.
Each chef will create two signature doughnuts for the event. Expect gourmet options like Black Currant with Candied Lemon and Peanut Brittle and Caramel Pretzel Cronuts, plus unique brunch-inspired selections like Strawberry Mimosa, "Pancakes and Caviar", and more!
Participating chefs/shops include:
Melody Yono, JRDN at Tower 23 Hotel
Adrian Mendoza, Herb & Wood / Herb & Eatery
Jeremy Harville, TRUST / Hundred Proof
Devil's Dozen Donut Shop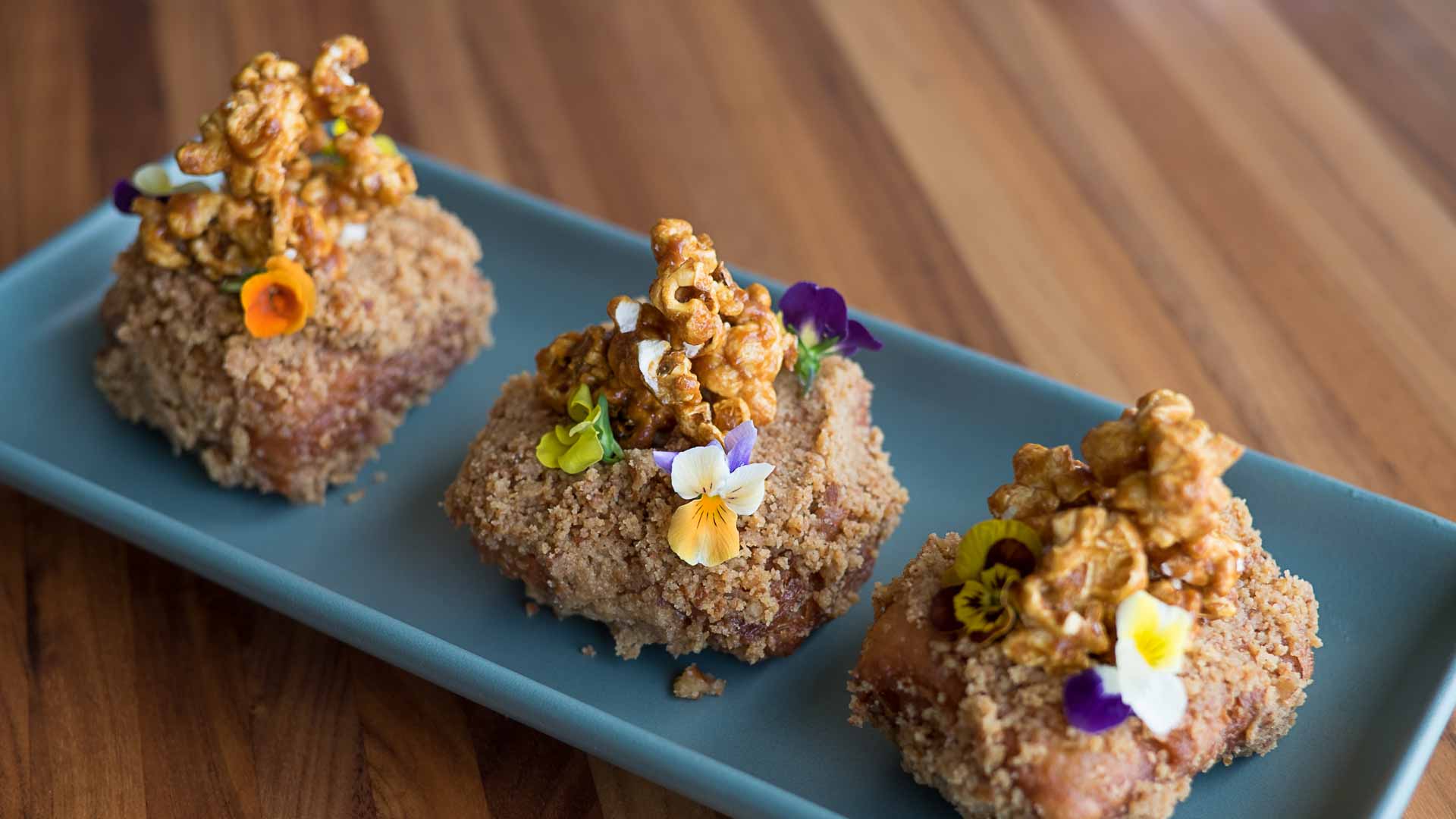 Caramel Pretzel Cronuts by Melody Yono, JRDN Pastry Chef
Tickets include four doughnuts of your choice and a refreshing mocktail or mimosa by the talented team at JRDN.
Additional beverages will be available for purchase at the bar. This event is all-ages—kids are welcome too!
Quantities of all items are limited; arrive early for the best selection! Check out @popupdoughnutshop on Instagram for photos from our past events!
Proceeds benefit Friendly Feast and local teachers and classrooms through donations to DonorsChoose.org.