Pop-up Dinner with Chef Aram Reed and Farmer Greg Gunthorp

Thursday, August 18, 2016 from 7:00 PM to 10:00 PM (CDT)
Who's Going

Loading your connections...
3 of your friends are going.
Share it to get more people on board!
Share

Sara Haughty
San Francisco, California

Luke Picard
London, United Kingdom

Rick Vespucio
Florence, Italy
Event Details
Join Chef Aram Reed, Farmer Greg Gunthorp, Dr. Richard R. Wood, Executive Director of Food Animal Concerns Trust, and Alexandra Frantz, Central Region Farmer and Market Outreach Coordinator for Animal Welfare Approved for Community Dining's first pop-up dinner, which will feature dishes sourced from local farms including Gunthorp Farms, a vivid description of each dish, and a panel discussion of farm management practices along with how voting with our dollars can drastically improve our entire food system.


Format:


7:00 to 7:20:  Mix and mingle with passed appetizers, juice, and wine (more details on purveyors below)

7:20 to 8:00:  Panel Discussion including Greg Gunthorp, Dr. Richard R. Wood, and Alexandra Frantz

8:00:  Dinner (panel discussion may continue into dinner)



Some questions for the panel to consider include:

1.  What role do chlorine and antibiotics play in farming practices and how can each be dangerous?
2.  Why are slaughtering practices important and how do they affect the food we eat?
3.  How are animal welfare standards enforced and how do these standards differ between large and small farms?
4.  Who are the organizations and agencies in charge of overseeing our food system?  How effective are they?
5.  How can we become more educated about food labeling and make more informed decisions?
Menu including wine pairings: 



Passed appetizers



NV Gougenheim, Malbec Bubbles, Sparkling Rosé, Mendoza,Argentina
A lightly extracted rosé of Malbec with subtle notes of strawberry, raspberry and a hint of minerality.  The high acidity and bubbles make it a perfect aperitif that should pair well with apps and can work well moving in to the following course of Herb Meatball.  The fruit will highlight the blackberry while it has enough body to stand up to the protein and the acidity will create a "taste bridge" with the Chard.


Gunthorp Farms Turkey and Herb Meatball.  Blackberry Chili Sauce, Sauted bed of Chard

City Press Juice Granita Intermezzo

Adobe Braised Gunthorp Farm Chicken Thigh



2015 Pascal Berthier, "Roxanne", Macon-­‐Chaintré (shahn-­‐tray), France
Macon-­‐Chaintré is a small region within the Macon of Southern Burgundy.  This is 100 percent Chardonnay, but sees no oak as it is crafted in the style of nearby Pouily-­‐Fuissé.    As it is Chardonnay, it has weight so as not to get lost with the chicken thighs, but also has bright citrus notes and a smoky minerality that should prove a beautiful pairing with this dish and can certainly bridge in to the next course as well.


Charred Tomato, Onion, and Bean Stew

Pappardelle w/ Gunthorp Farms Braised Pork Ragu, Bacon, Ricotta Insalata


2012 Illuminati, Montepulciano d'Abruzzo,Italy
A rustic style Italian red that is always a great pairing with a ragu. Cherry fruit, and tobacco notes alongside dusty tannins that love protein.


Sweet Corn Pudding Brulee, Brown Sugar Graham Crust, Coconut Whip



Georgia, Moscato d'Asti, Piedmont,Italy
Frizzante Moscato from it's home.  Sweet, but not cloying, as it has high acidity and is quite refreshing for a dessert wine.  Exotic fruit, white flowers and just enough sugar to stand up to the components of the final course.
Purveyors include:


About Chef Aram Reed: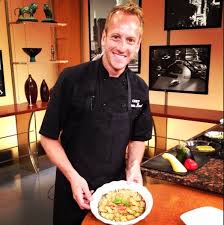 Chef Aram Reed speicalizes in private dining, cooking instruction, and catering with an emphasis on fresh, quality ingredients and stunning presentations thoughtfully customized for every event.  His passion for good food and good company and his zest for life are reflected both in his work as a chef and cooking instructor.  Chef Aram is known, not only for creating tantalizing and satifsying menus, but an overall experience that is truly memorable. 


A graduate of Western Illinois University with a Bachelors degree in Public Communications and Human Relations, Chef Aram spent several years in the financial industry successfully.  In 2008, he left the business world to pursue his passion for cooking and graduated top of his class at the prestigious Le Cordon Bleu of Chicago. Chef Aram then furthered his studies by completing his Culinary Arts degree through a series of apprenticeships in Sorrento, Italy where he fell in love with the Italian culture, way of life and the regional cuisines.Upon returning to Chicago, Chef Aram Reed established his personal dining and catering business to share his passion and experiences with others.  When he's not whipping up a fabulous meal for his clients, he can be found exploring Chicago's great ethnic neighborhoods discovering new inspirations to share with you.  Aram can also be seen volunteering his time and cooking skills at various homeless shelters throughout the city.  
About Greg Gunthorp and Gunthorp Farms: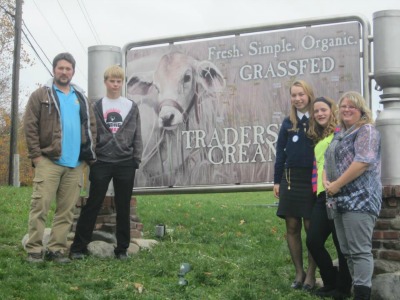 In 1998, a small pig farmer by the name of Greg Gunthorp was selling his pigs into the commodity market for less than his grandfather had during the Great Depression.  It doesn't take an economist to realize something different needed to be done… fast.  Being as stubborn as Greg is, he said he wasn't going to be the last Gunthorp to raise pigs.  He knew he could join the rest of the pig industry by building a barn, but his family had raised pigs on pasture for at least 3 generations before him.  He finally found a solution when he made one phone call to the chef at Charlie Trotter's restaurant in Chicago and was asked to bring them a whole hog the next week.  I guess you could say the rest is history.


Here at Gunthorp Farms, we specialize in quality meat.  All of our animals are raised on pasture without the use of antibiotics.  We have an on farm USDA inspected processing plant where we harvest, process, and package all of our animals before shipping them out to upscale restaurants and retail locations in Chicago, Indy, & Detroit.


Gunthorp Farms is a family owned business and all members of the family chip in.  Gunthorp Farms also employs approximately 15 full-time and 15 part-time employees. 

About Food Animal Concerns Trust (FACT):

FACT envisions that all food-producing animals will be raised in a healthy and humane manner so that everyone will have access to safe and humanely produced food.  FACT promotes humane farming and advocates for the safe production of meat, milk and eggs.  FACT also helps consumers make humane and healthy choices.

About Animal Welfare Approved: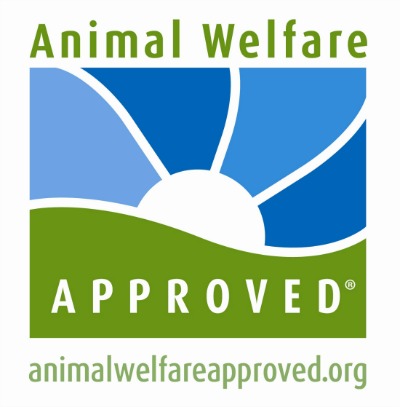 It's now widely accepted that industrial livestock production is bad for our health, bad for animal welfare, and bad for the planet. At Animal Welfare Approved (AWA), we know the way we raise food animals, the nutritional quality of the meat, milk, and eggs they produce, and the impact of farming systems on the environment are all connected. AWA audits, certifies, and supports farmers raising their animals according to the highest welfare standards, outdoors on pasture or range.  Certified AWA is the only label that guarantees high welfare, pasture- and range-based management, the only farm label rated "highly meaningful" by Consumer Reports, and the only farm certification in North America accredited to ISO Guide 17065 for excellence in auditing and certifying. Certified AWA means high quality food from independent family farms, high welfare standards from birth through slaughter, and transparency and independence: our standard are publically available and our yearly audits are free for farmers.  Certified AWA products are available at grocery stores, restaurants, and farmers' markets across the U.S. and Canada. AWA is a program of A Greener World.  For more information, visit www.AnimalWelfareApproved.org and www.AGreenerWorld.org.
About Windy City Greens:

At Windy City Greens, we grow local produce for Chicago restaurants and grocers to build healthier communities.  Our urban farm is located in the Pilsen neighborhood, where we enjoy supporting the local community by creating urban farming jobs to improve the access to fresher, healthier food in Chicago and its surrounding areas.
Our sustainable farm operates year-round, growing microgreens, herbs and vegetables in a controlled state-of-the-art environment. Since all of our farming is done indoors, we don't need to worry about harsh winters or crop-killing pests. Everything we grow at our farm is herbicide and pesticide-free.
We care deeply about resource management and environmental impact.  All aspects of our growing methodology, from our energy use to our irrigation systems, are carefully and continuously monitored for efficiency.  Since our farm is located near the city center, it reduces the need for long haul transportation which helps to eliminate our carbon footprint and guarantees a higher quality product due to the short time between harvest and delivery.
About City Press Juice & Bottle: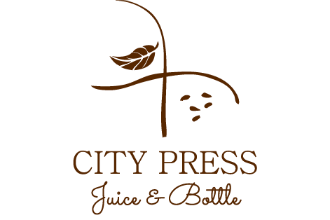 City Press Juice & Bottle is an all organic health-bar and market committed to providing the healthiest, most nutrient dense cold-pressed juices, superfood blends, elixirs and raw foods.  Our small-batch juicery – located within our Chicago cafe – creates cold-pressed juices from the finest, always organic, produce, herbs and superfoods.
About Augusta Food and Wine: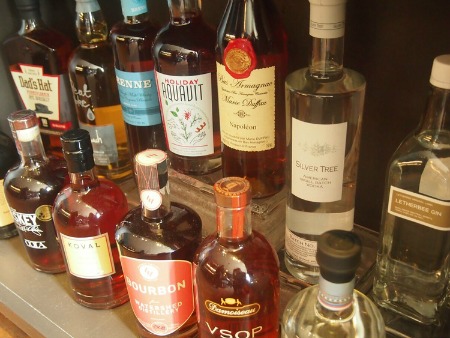 Established in 1836, Augusta is a quaint town and wine region located in Northeast Missouri just outside of St. Louis. Its location above the bluffs of the Missouri River valley makes it a pretty good spot to grow grapes.  In June of 1980, Augusta was recognized by the federal government as the first designated American Viticultural Area (A.V.A.) in the United States. Napa Valley was number two six months later.  As Shad is from Missouri originally and finds this fact pretty funny, it just seemed like the right thing to do.
Shad grew up in southwest Missouri and moved to Chicago in his early 20's where he worked in bars and restaurants to support himself and had a really great time.  Somewhere along the way, an interest in wine developed. At another point, a little later on along the way, he got real geeky about it. What began as a hobby became a path. He spent many years on the buying side as Wine Director for Volo in Roscoe Village where he was able to hone his pairing skills and came to study the chemistry behind it.  He also spent a couple of years attempting to sell wine for a local distributor, but felt he lacked the "go out there and make it happen" kind of attitude that it took to be successful in that endeavor.  This lead to the realization that he needed a centralized location to work from, where people would bring him wine to try.  He could then purchase this wine and introduce it to people who might not have had the chance otherwise.  So he bought a wine shop which he owns with his amazing wife Sara who, luckily for him, has more than enough of the aforementioned "go out there and make it happen" attitude. 
On the weekends you may find her there with their incredibly helpful daughter Ava and on occasion, their very unhelpful dog Bradley, who is lucky that he's cute.
About Jam:

Jam, one of the nation's most celebrated brunch restaurants, is located at 3057 West Logan Boulevard in the heart of Chicago's Logan Square neighborhood.  Helmed by acclaimed Chef Jeffrey Mauro, formerly of Charlie Trotter's and North Pond, Jam treats breakfast & lunch with the same level of reverence and devotion to culinary craftsmanship, all the while, maintaining a commitment to affordability.


Designed by the Indo Group, Jam's interior imbues a seamless integration of classical elements and modernist composition. The graceful repetition of geometric patterns engenders poise and placidity, while ornate sconces and vibrantly hued placemats playfully adorn the space.
Have questions about Pop-up Dinner with Chef Aram Reed and Farmer Greg Gunthorp?
Contact Paul Sippil
When & Where

Jam
3057 West Logan Boulevard
Chicago, IL 60647


Thursday, August 18, 2016 from 7:00 PM to 10:00 PM (CDT)
Add to my calendar
Organizer
Paul Sippil
Paul Sippil serves as a community builder, creator, and disrupter connecting people through shared meals as part of Community Dining, a group he started in March of 2015 aiming to stimulate substantive dialogue and strengthen social bonds.  Paul is a former auditor, recovering CPA, and independent registered investment advisor who acts as a crime-fighter by day focusing on uncovering the fraud, corruption, and conflicts of interest in the retirement plan industry.
Pop-up Dinner with Chef Aram Reed and Farmer Greg Gunthorp