Description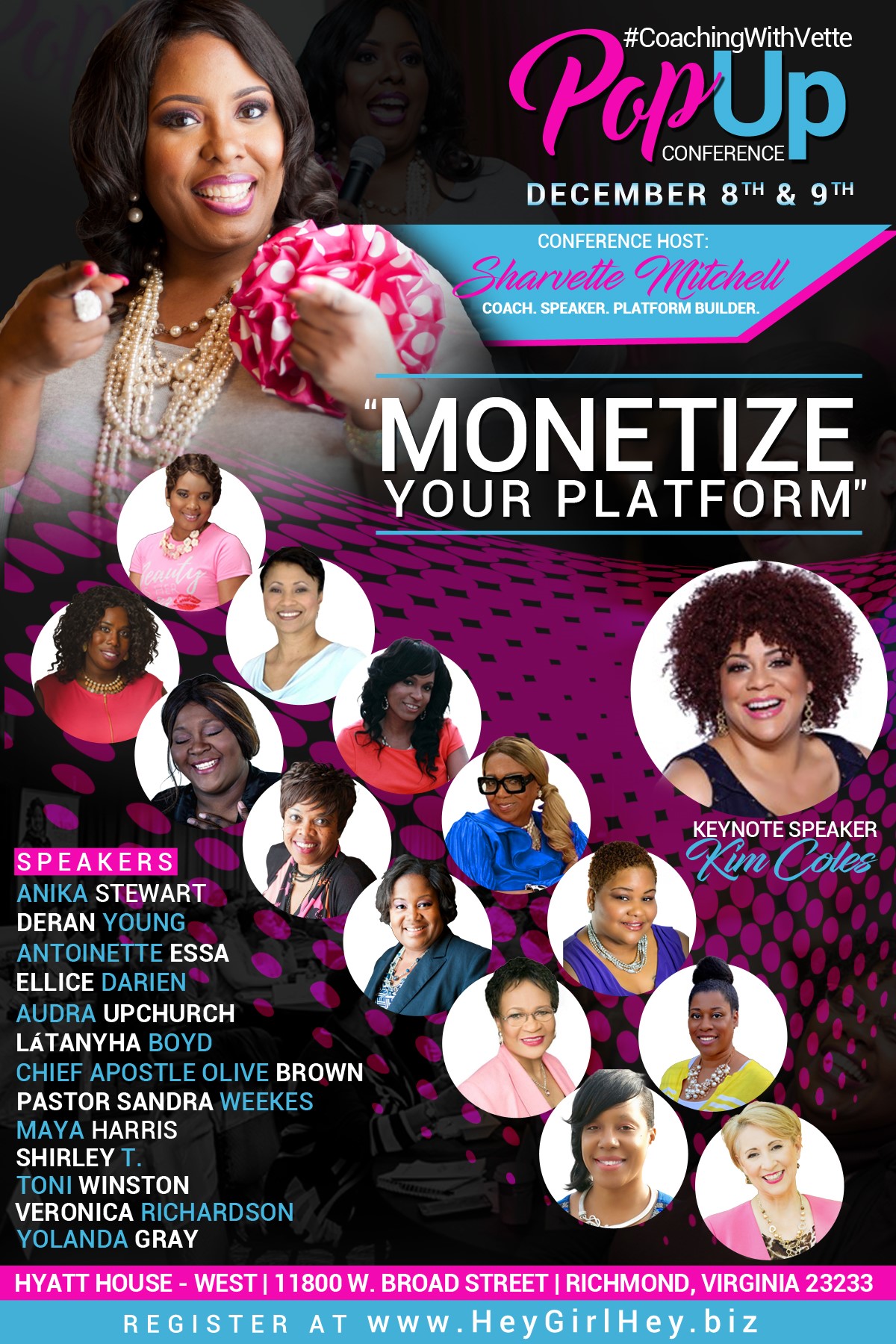 What if I told you that there are effective strategies and techniques available for promoting yourself online? Have you ever wondered if there are experts available to peel back the covers and let you in on the inside scope to marketing your business and monetizing your platform?
If you are a female entrepreneur who is ready to take your business to the next level with shining a spotlight on your amazing expertise, products or services, this two day POP UP conference is for YOU!

For more information on our speakers and hotel accomodations, visit www.HeyGirlHey.biz
Sharvette Mitchell, Coach. Web Designer. Speaker. Author. Talk Radio Host.