POP UP & ART: Stories / Art / Food - Local artists offering a family friendly Christmas Pop Up and Art exhibition in a cozy Café.
About this Event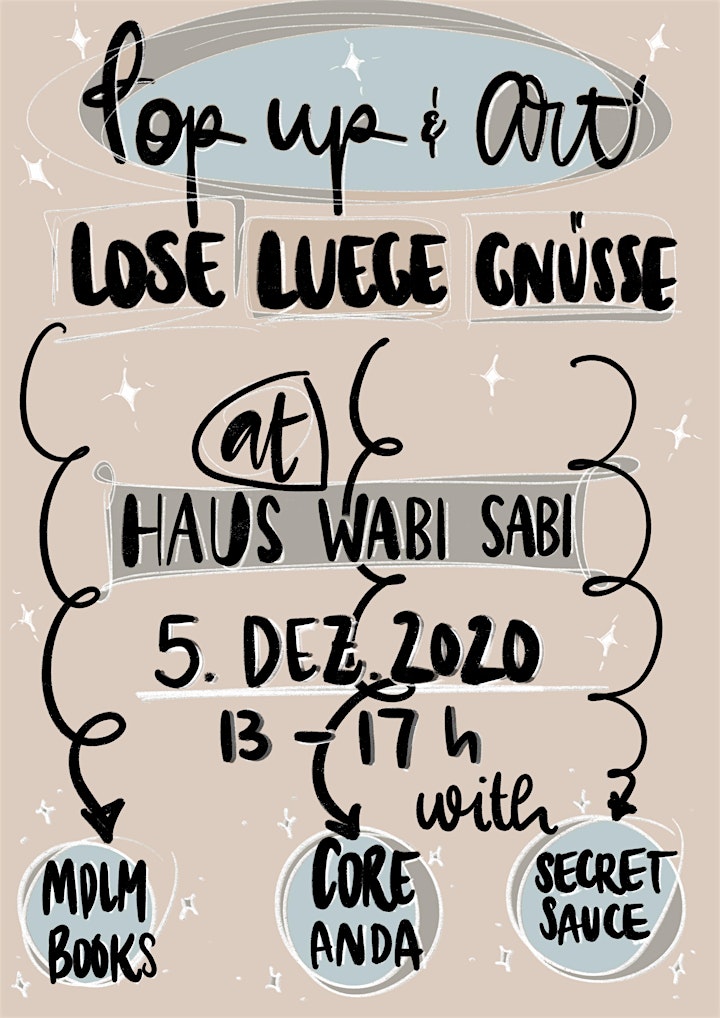 (DE) Wir würden uns freuen, wenn Sie sich für das von ihnen geplante Zeitfenster anmelden würden (für Geschichtenerzählen / Eröffnung der Ausstellung durch die Künstlerin). Dies wird uns helfen, einen sicheren und sozial distanzierten Besuch für alle Gäste zu gewährleisten.
(EN) Please do sign up for the time slot you are planning to attend (Story Telling / Opening of the Art Exhibition by the Artist) , this will help us to ensure a safe and socially distanced visit for all our guests!
Wir präsentieren Ihnen eine Walk-In gemütliche Pop-up-Veranstaltung zu Weihnachten 2020, die Ihren Samstag erhellt und Ihre Gedanken und Geschmacksnerven kitzeln wird.
We present to you a Walk-In cozy Christmas 2020 pop up event to light up your Saturday and tingle your minds and tastebuds.
www.mdlmbooks.com / Instagram: @mdlmbooks / Facebook: @mdlmbooks
LOSE: Annahita @MDLMBooks / Autorin von Kinderbüchern / Schönenberg ZH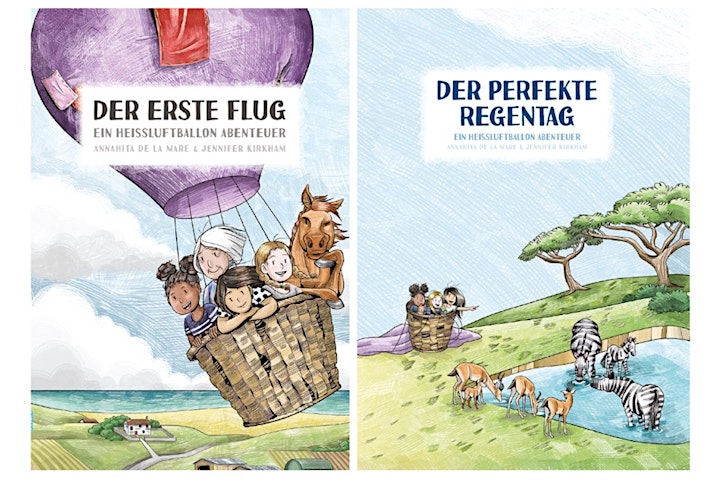 Annahita de la Mare ist eine lokale Kinderbuchautorin, die es auf dem Herzen hat, Bücherregale von Kindern mit lustigen, schönen und inspirierenden Geschichten zu füllen, die mit traditionellen Geschlechterstereotypen brechen. Sie wird aus ihren bebilderten Abenteuergeschichten im Heissluftballon vorlesen. Signierte Exemplare werden auf der Veranstaltung zum Kauf angeboten. Die Bücher sind auf Englisch und Deutsch erhältlich.
Geschichtenerzählen (DE/EN) 1300 / 1500 Jetzt Anmelden

'LOSE' (LISTEN): Annahita @MDLMBooks / Childrens' Books Author / Schönenberg ZH
Annahita de la Mare is a local children's book author who is on a mission to fill children's bookshelves with fun, beautiful and inspiring stories that smash traditional gender stereotypes. She will be reading from her Hot Air Balloon Adventure Stories picture books and signed copies will be available to purchase at the event! The books are available in English and German.
Story Telling (EN/DE) 1300 / 1500 Register Now
www.coreanda.ch / Instagram: @coreanda_ / Facebook: @Coreandaa
LUEGE: Andrea @Coreanda / Künstler / Maler / Lachen SZ
Dir Künstlerin "Coreanda", mit bürgerlichem Namen Andrea Stürtz, ist studierte Juristin, aber seit jeher der Kunst und auch dem musischen zugetan. Neben Gesang beschäftigt sich Andrea seit Jahren intensiver mit der Malerei und dekorativen Karten. Bei der Malerei liegt ihr Fokus dabei auf abstrakten und empathischen Bildern, die dem Betrachter, der es entschlüsseln kann, ermutigende Nachrichten zusprechen.
Kunstausstellung: "Mene Mene Tekel"
Das Thema "Mene Mene Tekel" steht für eine geheimnisvolle Nachricht, die viele Deutungen haben kann, aber nur für diejenigen verständlich ist, für welche die Nachricht bestimmt ist.
Anders als im Alten Testament aber ist die Kunst von Coreanda, mit bürgerlichem Namen Andrea Stürtz, nicht als Warnung zu verstehen: "Meine Menetekel haben keinen warnenden Charakter, sondern sollen ermutigen und aufbauen." Coreanda kreiert ihre Bilder auf eine empathische Art und Weise, die in die Lebenssituation des Betrachtenden positiv sprechen soll.
Eröffnung der Ausstellung durch die Künstlerin 1330 / 1530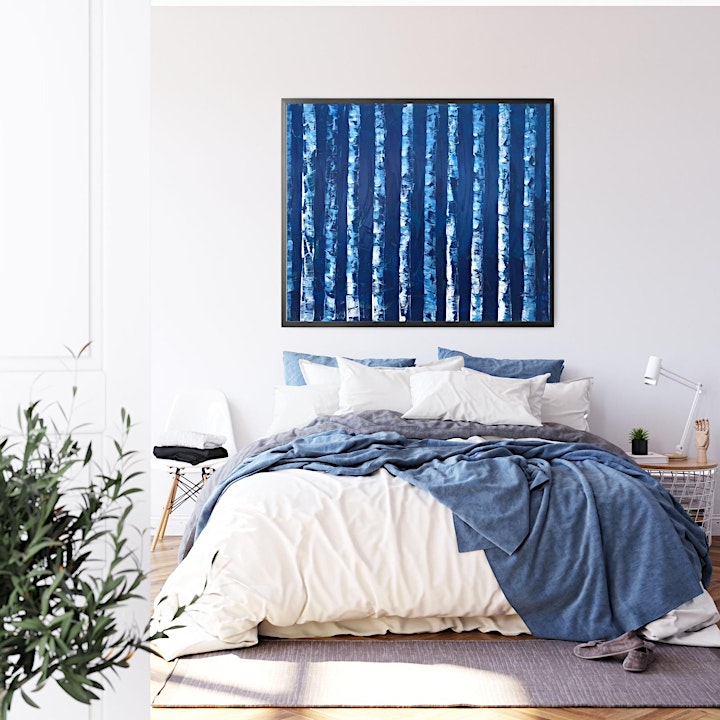 'LUEGE' (SEE): Andrea @Coreanda / Artist / Painter / Lachen SZ
Andrea Stürtz, the artist behind "Coreanda" originally trained as a lawyer. But she has always been fond of art and music and in recent years, she has become much more focused on her art. Andrea creates decorative cards and abstract paintings of empathic images that deliver inspiring messages to the viewer
Art Exhibition: "Mene Mene Tekel"
"Mene Mene Tekel"stands for a mysterious message that can have many interpretations, but can only be truly understood by those for whom the message is intended.
In contrast to the Old Testament, however, Coreanda's art is not to be understood as a warning, rather, her messages are intended to encourage and inspire. Coreanda creates her pictures in an empathic way, thus nurturing a positive mindset in the observer.
Opening of the Exhibition by the Artist 1330 / 1530
www.secret-sauce.com / Instagram: @secretsauce_blog / Facebook: @SecretSauceCom / Youtube: SecretSauce
GNÜSSE: Natalie @Secret Sauce / Essen / erstellt in Lachen SZ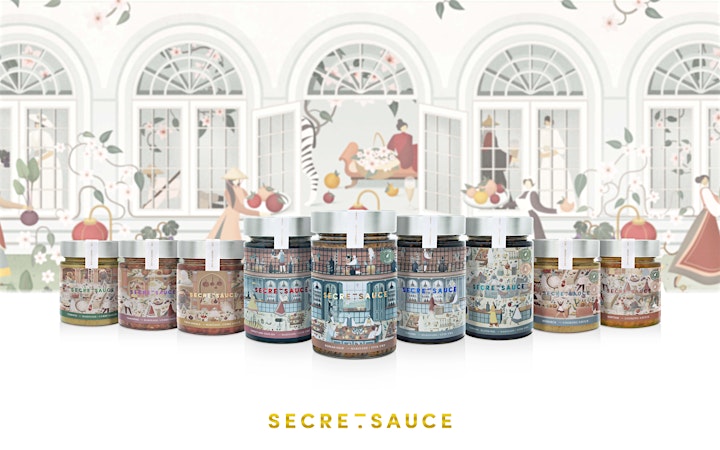 In entfernte Länder führt Sie Secret Sauce mit ihren unvergesslichen Aromen und ihrer einzigartigen Fusionsküche, die von exotischen Orten und Kulturen inspiriert ist. Reisende auf der Suche nach neuen kulinarischen Abenteuern können die eigenen vier Wände verlassen, indem sie mit unseren köstlichen Currys, Saucen, Marinaden, Vinaigretten und Dressings kochen.
Secret Sauce wird köstliche vegane und leichte Gerichte auf Grundlage ihrer fantastischen Secret Sauce Rezepte servieren. Wir geben jedem einen Rabatt von 10% auf alle unsere Fertigsaucen, die auf der Veranstaltung verkauft werden. Weihnacht Geschenksets ausgeschlossen.
Mittagsmenu ab 1130
Ohne Anmeldung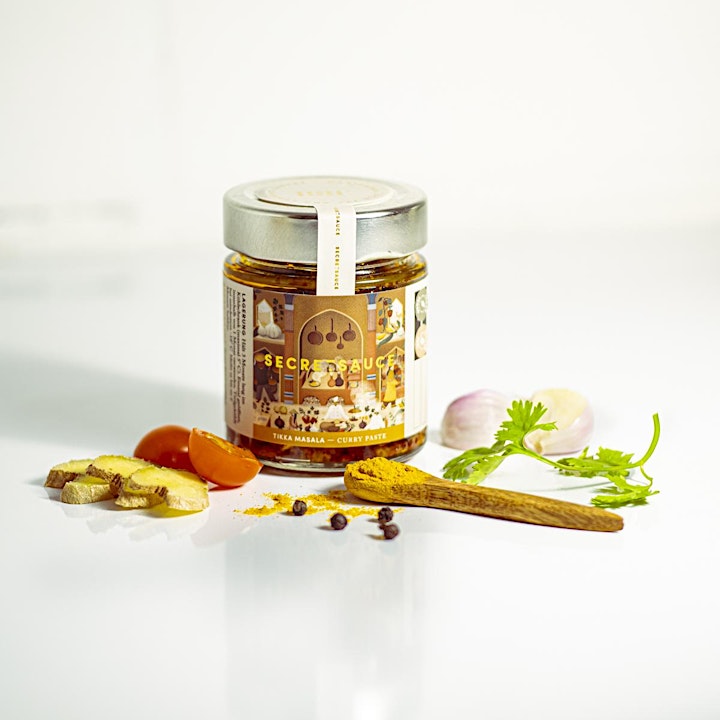 'GNÜSSE' (ENJOY): Natalie @Secret Sauce / Food / created in Lachen SZ
Secret Sauce will transport you to faraway places with its aromatic flavours and one-of-a-kind fusions inspired by exotic lands and cuisines. Travellers seeking new culinary adventures can journey beyond their kitchens when they cook with our wide range of delectable curries, cooking sauces, marinades, vinaigrettes, and dressings.
Secret-Sauce will be serving delicious vegan lunches based on their fantastic in-house Secret Sauce recipes. We are giving everyone a 10% discount on all our readymade cooking sauces sold at the event. Gift Sets excluded.
Lunch Menu from 1130
Walk Ins only
www.haus-wabisabi.ch / Instagram: @hauswabisabi / Facebook: @hauswabisabi
WO: Haus Wabi-Sabi / Lachen SZ

Begegnungs-Café / Coworking / Familienlounge / Betreuter Spielbereich / Yoga / Workshops / Coaching / Meditation / Events / Lädeli
Ein Wohlfühlraum für Gross und Klein, wo man die Schönheit in den Unvollkommenheiten des Lebens entdecken kann. Für Familien und für alle, die Gemeinschaft lieben.
Begegnen, austauschen, wachsen, spielen, entspannen, erleben, lernen, achten, wohlfühlen - gemeinsam!
Öffnungszeiten 0900 - 1700
WHERE: Haus Wabi-Sabi / Lachen SZ
Community Cafe with Family Lounge / Yoga & Meditation / Supervised Play Area / Ecofriendly Shop / Coworking / Workshops & Events
A wellbeing oasis for young and old, where one can embrace the imperfections of life and find the beauty within them. For families and for all who love doing life alongside others.
Meet, exchange, grow, play, relax, experience, learn, respect, feel good - together!
Welcoming you from 0900 - 1700