Sales Have Ended
Ticket sales have ended
TICKETS AVAILABLE AT THE DOOR...ARRIVE EARLY. STAY LATE!!
Sales Have Ended
Ticket sales have ended
TICKETS AVAILABLE AT THE DOOR...ARRIVE EARLY. STAY LATE!!
Description
June 7, 2017 will mark the "59th" birth-date of "His Royal Badness" AKA PRINCE ROGERS NELSON. On June 7, 2016, "PRINCE DAY" was proclaimed in the city of Houston, TX and is celebrated annually. See YouTube clip: https://youtu.be/1VUaTfIIJFU.

This event is a celebration of his LIFE, MUSIC & LEGACY with a host of local creatives celebrating this iconic genius featuring some of the most talented artists in the city. Party-goers will enjoy Prince themed drink specials, karaoke/music interactive, art displays, t-shirts/memorabilia, RARE concert video footage on the big screens, face/body painting, tattoo artist, LIVE music, culinary creations, including a VIP pancake breakfast + some of Houston's HOTTEST DJ's and MORE!!
RSVP NOW FOR FREE ENTRY: https://princedayhou.eventbrite.com.

NOTE: In the spirit of Prince, proceeds from this event will benefit "Yes We Code" (one of Prince's favorite causes). | Visit www.YesWeCode.org. Your genereous donations are needed and very much appreciated to further this cause. Thank you in advance.

#PopLife | "HOUSTON" ain't real funky...unless it's got that POP. Dig it. This artistic extravaganza will take place at the amazingly-beautiful LUMEN ULTRA Lounge / CRIMSON VIP Lounge located in the West University/Rice Village area of Houston, TX; 5020 Kirby Dr. VALET parking will be availabe for a fee, as well as parking along the public street. I as that you please observe the "No Parking" zones, as the venue/promotion team will not be responsible for any parking citations/towing fees assessed. Thanks! UBER/LYFT, park-n-ride services strongly suggested. THIS WILL be a night to remember. See you there!!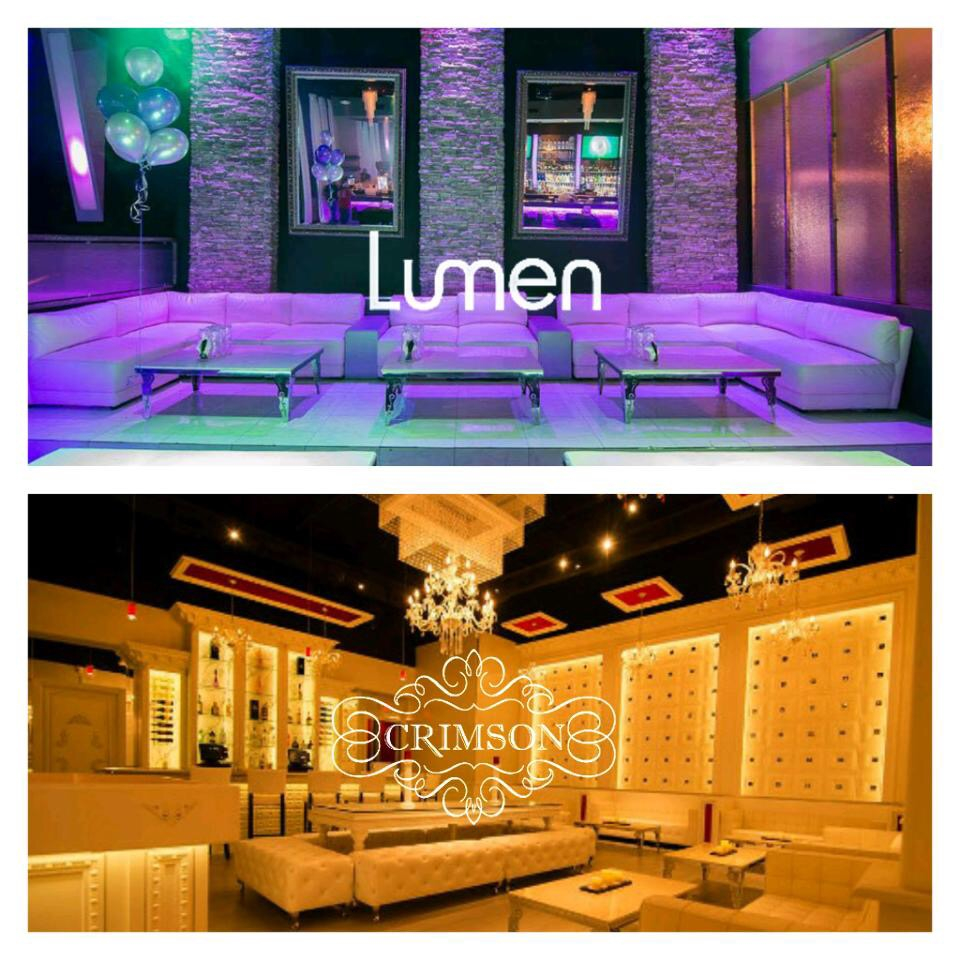 Attire: Impressive & Innovative | SPECIAL PRIZES FOR BEST DRESSED PRINCE & APOLLONIA LOOK-A-LIKES.

*** RAFFLE TICKETS WILL BE AVAILABLE FOR PURCHASE...BE SURE TO GET YOURS!! THE WINNER WILL RECEIVE TWO (2) TICKETS TO SEE "THE REVOLUTION" AT THE HOUSE OF BLUES ON JUNE 15th, $5/TICKET ($50 value). A SECOND RAFFLE WILL BE HELD TO SEE "THE HOUSTON SYMPHONY ORCHESTRA" - THE MUSIC OF PRINCE AT JONES HALL ON JULY 15th; WINNER WILL RECEIVE TWO (2) TICKETS, $15/TICKET ($125 value). YOU MUST BE PRESENT TO WIN; A PORTION OF THE PROCEEDS WILL BENEFIT OUR CHARITY EFFORTS. ***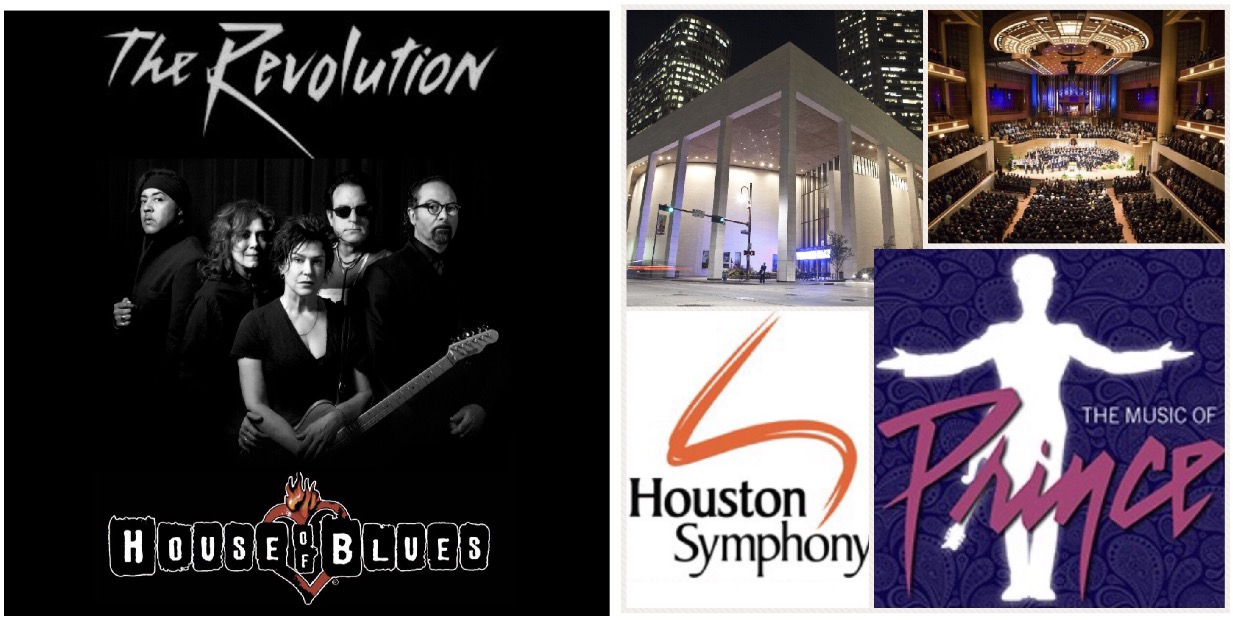 THE GOLD EXPERIENCE

| "THE ART of PRINCE"

The Glam Art Exhibit in the CRIMSON VIP Lounge (5pm-10pm) as well as the "Painting of a Prince" experience on the LUMEN Patio (6pm-8pm) will be lead by local artist, Maya Imani Watson + Mike from TAPOUT Tattooing and Malyah Mua from Houston Mobile Henna will be on hand to serve your tattoo and henna desires.

Video Showcase/Happy Hour: PoP Life, Raspberry Beret, Purple Rain & Banana Daiquiri Drink Specials (5pm-7pm).

Karaoke/Music Interactive: Conducted by Peter V. feat. Prince impressionist/performer Bob George (7pm-9pm). Spinning some of Prince's "Deep Purple Concord Jamz."

Spoken Word performance by: Se7en the Poet (9pm).

LIVE Music Expose: Led by The UMC Band with Marvan Alexander feat. vocalist/guitarist Antonio Eye + Liz Vaughn & R.L. Bell (America's Got Talent Participant); percussionist Shonnie Murrell + MORE (9pm-10:30pm).

THE PURPLE PARTY | "THE DANCE ELECTRIC"
Sounds
by:
"The Hollywood Boys"
|
Def Jam Blaster
&
DJ Aggravated + Taylor Arielle
&
DJ Sweet Jonz
inDmix, playing some of the most infuential Prince hits, as well as his underground and bootleg classics (10:30pm-2am).
Culinary Treats provided by Chick-fil-a (CRIMSON VIP Lounge) + Chef Jariel Cornelious (LUMEN Patio/CRIMSON VIP Lounge); PoP Life deserts provided by Dee-Licious Cakes (CRIMSON VIP Lounge) + Complimentary PoP LiFe Gourmet Popcorn courtesy of POParazzi's.
Creative Director: Craig "C.A." Alexander

PRINCE DAY 2017 "SWAG" - RooWearStore.com


FOR VIP TABLE RESERVATIONS & MORE INFO...CALL/TEXT 713.449.3294.
|| SOCIAL MEDIA ||
FACEBOOK: PRINCE DAY HOU
INSTAGRAM/TWITTER: @PrinceDayHOU
WORLD WIDE WEB: www.PrinceDayHOU.com
PEACE AND B WILD. O(+>

(click flier)