Description
Bring your friends for a night of charitable fun!
Join us for a chance to win some awesome prizes including the GRAND PRIZE, a $500 Cash Jackpot!
$30 Per Person (Ages 21 and up) (Includes One (1) 10-pack Bingo Card, Dauber, and a Complimentary Drink)
$250 Reseved Table for 8 (Includes Eight (8) 10-pack Bingo Cards, Eight (8) Daubers, Eight (8) Stemless Wine Glasses, Endless Popcorn & Choice of Two (2) Bottles of Prosecco or Rose)
RAFFLE (Winner Need Not be Present) includes Two Tickets to the SOLD-OUT Rosemary Beach® Uncorked, Amazon Echo, Restaurant Gift Cards and more!
$5 - One (1) Raffle Ticket
$20 - Five (5) Raffle Tickets

50/50 Split the Pot Raffle - Chances available at the event

REGISTER EARLY AS SPACE IS LIMITED!

Wine, Food, and Beer Available.
PRESENTING SPONSOR: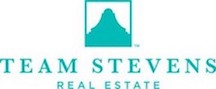 FOOD & BEVERAGE SPONSORS: Cowgirl Kitchen and Freshii 30Avenue


GAME SPONSORS: Rosemary Beach Cottage Rental Company, Drift 30A, Seacrest Sundries, The Hidden Lantern, Stellar, Dave and Busters, The Merchants of Rosemary Beach, Mingle 30A, Rosemary Beach Realty and 30A
Prize and Raffle Sponsors: The Pearl, Restaurant Paradis, Clay, Back Beach Barbecue, Gulf World
POP FIZZ BINGO benefits The Rosemary Beach Foundation and our charitable partner, Boys & Girls Club of The Emerald Coast

The Boys & Girls Clubs of the Emerald Coast serves youth ages 5 to 18 by providing guidance-oriented character development programs conducted by trained, youth development professionals. The Clubs are a place where GREAT FUTURES are started each and every day. www.EmeraldCoastBGC.org