Description
Want to commemorate your best friend? What better way than to create a painting!
You send me the photos and I will put them on canvas for you to paint in Pop Art style!

Pop art employs aspects of mass culture, such as advertising, comic books and mundane cultural objects. Andy Warhol is probably the most famous figure in Pop Art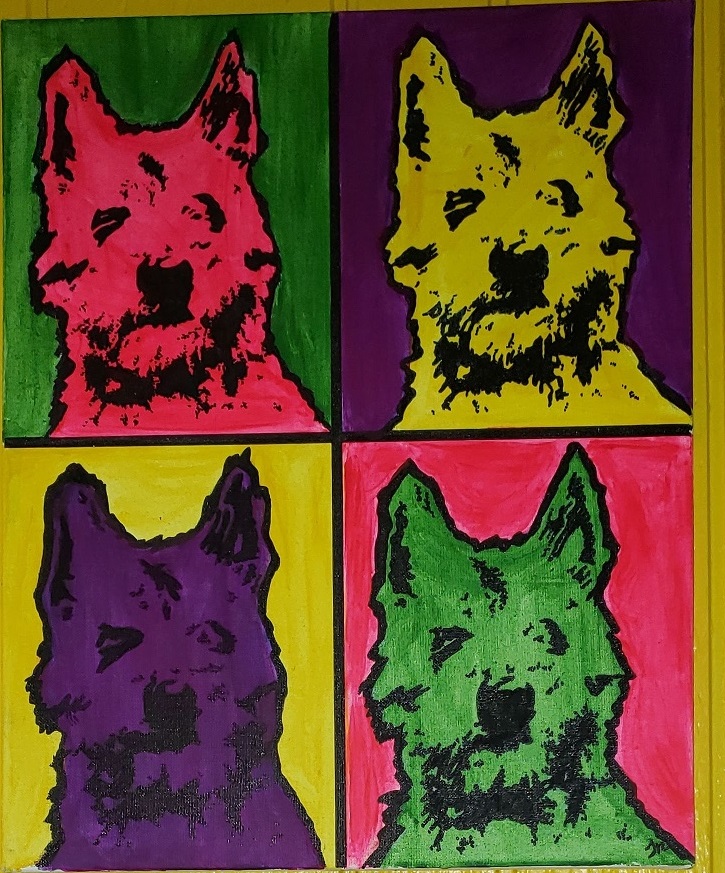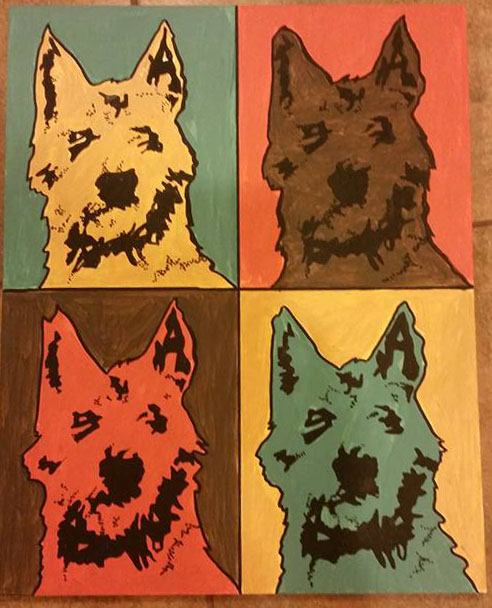 The painting will consist of 4 panes with bright pop art colors or earthtones.

Send us an image of your pet ASAP and no later than 72 hours prior to the class for your own pop art outline of your own pet to complete in class. Email your photos to Tanyaruffin@gmail.com
I take your photo and digitally edit it and transfer it to the canvas for you to paint. The higher quality and resolution the photo is, the better your canvas will be.

Class is one- 3 hour class.

You may paint the same image 4 times (1 photo 4 each), two images twice (2 photos 2 each) or four different images (4 photos 1 each). - http://createstudiosbr.blogspot.com/2013/03/pop-art-your-pet.html
P.S. I guess you can paint humans if you have no pets. :)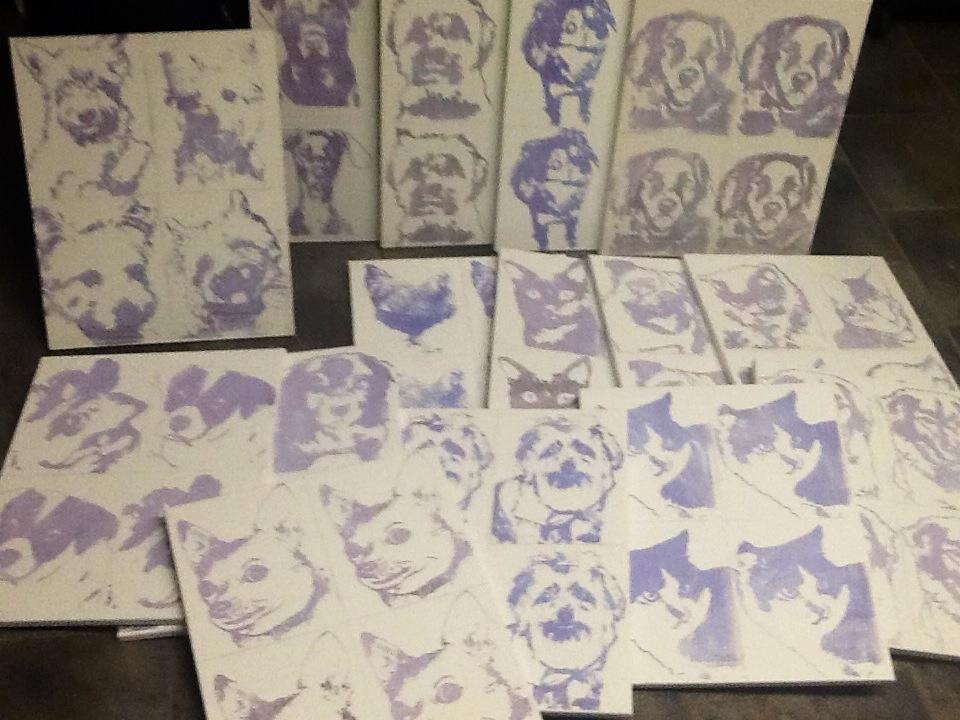 * Class begins promptly at the time indicated.
Please arrive 15 minutes early to get set up.
We realize that traffic is Baton Rouge can be heavy around start time, please plan accordingly.
Everyone brings their own "partakables". (wine, beer, cocktails, etc...)
BYOB class.
Cancellations- up to 3 days prior. Once the canvas has been created, ( 3 days prior) you can not cancel the class for a refund. You may reschedule to another date or maybe pick up your canvas.
#thingstodoinBatonRouge