Poor Richard "The Who-Done-It Mystery Stage Play" Audition

Saturday, April 26, 2014 from 12:15 PM to 2:30 PM (PDT)
Event Details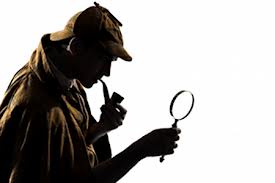 Cast call Audition Announcement
A modern day rendition of "The Good Samaritan" or an old fashioned "Who-Done-It?" You decide. This is a mystery in four acts that is loosely based on the story of the Good Samaritan. This Christian play begins with a man lying on the floor, and the only person who comes to his aid to even see if he is alive is his lawyer, Samantha Good. The victim is Richard Blumfeld, who has invited several people over for a party, and someone there has stabbed him and left him for dead. Samantha becomes the sleuth while they wait for the paramedics and the police, and they all begin to try to solve the mystery of who tried to kill poor Richard. It seems almost everyone has a motive, as he was not a likable fellow. Could it have been his evangelist brother, the evangelist's wife, the business partner, the therapist, his only son, the girlfriend or the cook? In act four, the perpetrator is caught, and Richard recovers…a changed man. Besides the tongue-in-cheek mystery, this play deals with issues like shame, phony Christianity, forgiveness, reconciliation, redemption and just doing what the Lord would have you to do.

 Casting: 10 actors (6 male and 4 female) all adult or older teens.
 Come prepare to do an interview with the director and a 1 to 3 minute monologue and a cold reading form the script
 For more information call 614-212-3398 or email at weekly897@hotmail.com
CAST OF CHARACTERS:

SAMANTHA GOOD: Richard's lawyer. She is the Good Samaritan character, who is the only one who really shows concern for a dying man. She must be played as a loving and caring Christian, for it is her example that brings about the change in Richard's heart at the end. This is the lead role (the sleuth) and by far the largest part with the most lines.

RICK BLUMFELD: Richard's son, a young man with an attitude, very sarcastic and bitter in general. His mother died when he was 15, so he came to live with his formerly absent father. They have never gotten along, but he stays around because he is the heir to Richard's fortune. This is a large part and an interesting character role.

ZIGGY: Richard's therapist, Zigfield Friedlich, is an eccentric character that seems suspicious just by his being a little different. Revealing his true self, he is ashamed of his own actions, and poor witness. This interesting character part can be played with a German accent.

CHARLES BLUMFELD: Richard's brother, the evangelist. This character must have an outgoing and charismatic personality. He appears spiritual, but does not have a good relationship with his only brother. Richard's lifestyle has been a hindrance and an embarrassment to his ministry and he has even sent Richard money to encourage him to maintain a low profile.

GRACIE BLUMFELD: Charles' wife, whose outspoken disdain for Richard makes her very suspicious. She doesn't seem to be concerned that Richard could be dead, and admits it would be nice to have him out of their lives. Her actions put her true Christianity in question.

AUSTIN: Richard's partner, who has been very angry when he found out that Richard, has been stealing money from him. Some of his actions seem suspicious to others. This part could also be played by a woman and called, Justine.

MARYANNE: Richard's girlfriend, who seems phony in her concern for Richard. She has noticed his distancing himself from her and she is jealous of other women in his life. She must dress attractively and look younger than Richard.

ALICE: Richard's cook, who hates working for him because he treats her unfairly. She doesn't like him or his son, but she feels trapped, like she has no other alternative, as he won't allow her to quit. She can be played as British with a cockney accent for fun.

RICHARD: The victim, who is on stage throughout most of the play, lying unconscious on the couch. Almost all of his lines are in the last scene, where he has made a big transformation that is made clear by his testimony. We see a changed man.

DETECTIVE NABORS: A small part with very few lines only in one scene in Act Four. Could come in dressed in trench coat and hat.
Tentative Rehersal Schedule‏ 
Performance Location
Peggy R. McConnell Arts Center of Worthington
777 Evening Street
Worthington,  OH  43085
Week 1
Rehearsal #1May -Tuesday13,  7pm- 9pm
Rehearsal #2Thursday15, 
7pm - 9pm
Rehearsal #3Saturday17, 12pm - 2pm
Week 2
Rehearsal #4Monday19, 
7pm - 9pm
Rehearsal #5Thursday22, 
7pm - 9pm
Rehearsal 6Saturday24, 2pm  -7pm
Week 3 Off Script
Rehearsal 7Tuesday27, 
7pm - 9pm
Rehearsal 8Thursday29, 
7pm - 9pm
Rehearsal 9June-Sunday 1, 2pm - 4pm
Week 4
Rehearsal 10Tuesday3, 
Time  TBA
Rehearsal 11Thursday5, 
Time  TBA
Week 5
Rehearsal 12Monday9, 
Time  TBA
Rehearsal 13Tuesday10, 
Time  TBA
Rehearsal 14Thursday12, 
Time  TBA
Performances Friday June 13,2014 7pm  
Saturday June 14,2014 3pm and 7pm
When & Where

Grandview Heights Public Library
1685 W 1st Ave
Columbus, OH 43212


Saturday, April 26, 2014 from 12:15 PM to 2:30 PM (PDT)
Add to my calendar
Poor Richard "The Who-Done-It Mystery Stage Play" Audition