Poor People's campaign: A NATIONAL CALL FOR MORAL REVIVAL
Poor People's campaign: A NATIONAL CALL FOR MORAL REVIVAL
About this event
Poor People's Campaign: A NATIONAL CALL FOR MORAL REVIVAL
JOIN US FOR A FREE INFO SESSION WITH CLAIRE LAPORTE & MONICA HUMMERICK TO LEARN HOW YOU HELP GAIN ECONOMIC JUSTICE FOR EVERYONE
The Poor People's Campaign is uniting people across the country to challenge the evils of systemic racism, poverty, the war economy, ecological devastation and the nation's distorted moral narrative of religious nationalism.
ALL PEOPLE DESERVE CLEAN WATER, A LIVING WAGE, & GUARANTEED QUALITY HEALTH CARE
Monica Hummerick joined the Ohio Poor People's Campaign in March 2020, at the start of the COVID-19 pandemic, when she was evacuated to her home of record in Ohio from Colombia where she served as a Peace Corps volunteer in the Community Economic Development sector. Throughout the pandemic she has contributed to the state campaign as a coordinating committee member, coordinated direct actions and digital organizing efforts including livestream media for national events, and facilitated and documented virtual circle process dialogues to harvest stores of people impacted by systemic poverty, systemic racism, militarism, ecological devastation, and the false moral narrative of religious nationalism. Monica is employed as a community mediator and holds a Masters of Arts degree in Dispute Resolution and Conflict Management from Southern Methodist University and Bachelor's degree in Spanish from Miami University.
Claire Laporte is a founding member of the Ohio Poor People's Campaign as trained by Dr. Rev Bishop William Barber Jr. in Detroit in 2018 along with Co-chair Mary Aguilera. Retired from aviation, she has been deeply involved in the various issues that impact minorities and immigrants within the region. Claire is an immigrant and watched the inequity of that system from within.
While awaiting the retirement of her partner (aviation Eng)., she opened their home to foster care. She eventually adopted one child and saw 10 more to their permanency goals over the last 5 yrs.
Claire splits her time supporting impacted communities, working on the 5 systemic evils as defined by the PPC. She also is currently taking a course to teach citizens to become journalists within their local communities so that they can report what the national media fails to focus on which in part covers the environmental assault in Ohio along the Ohio River. Claire is also taking courses through the University of Guelph Ontario to obtain her cannabis production license from the govt of Canada.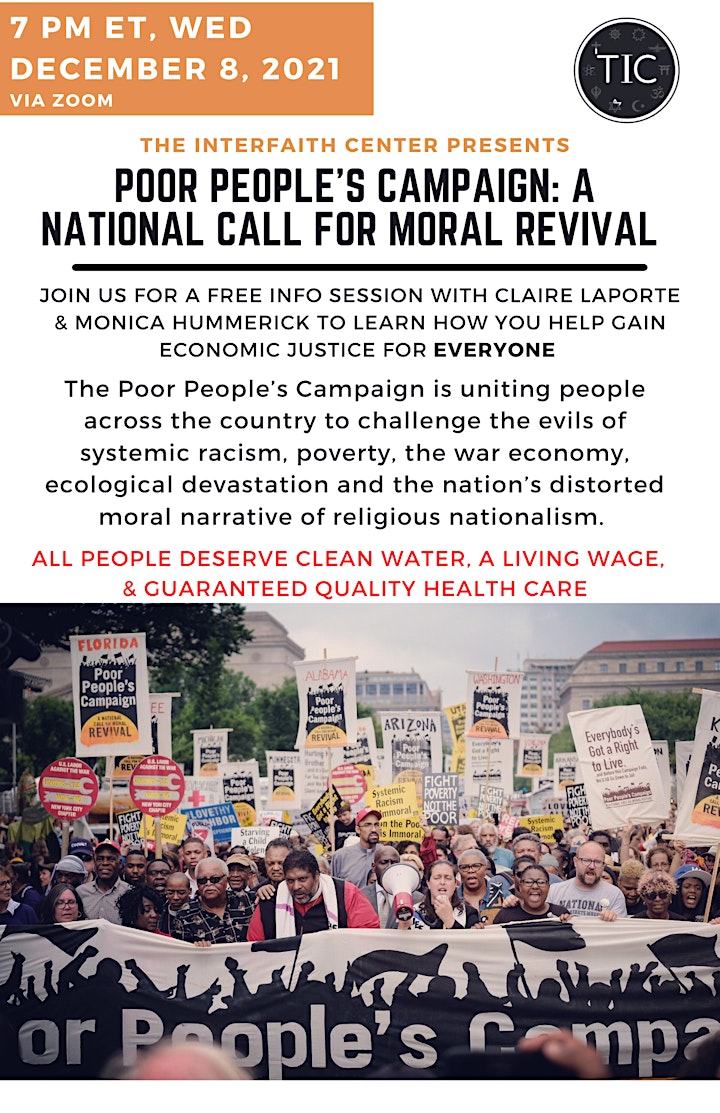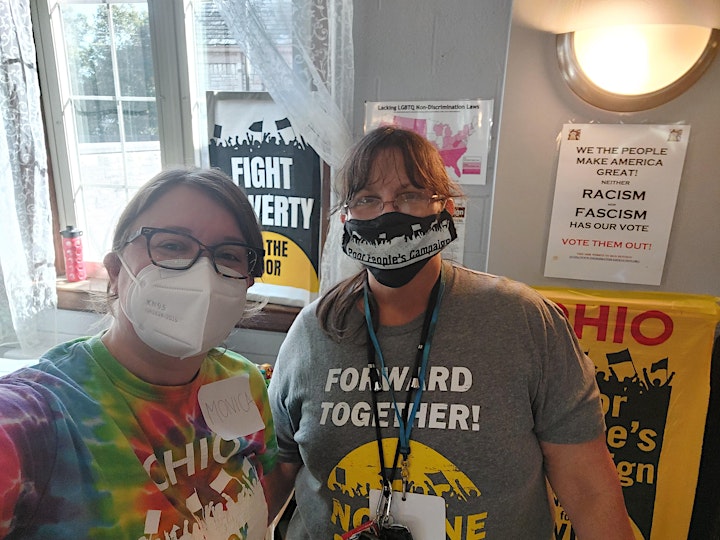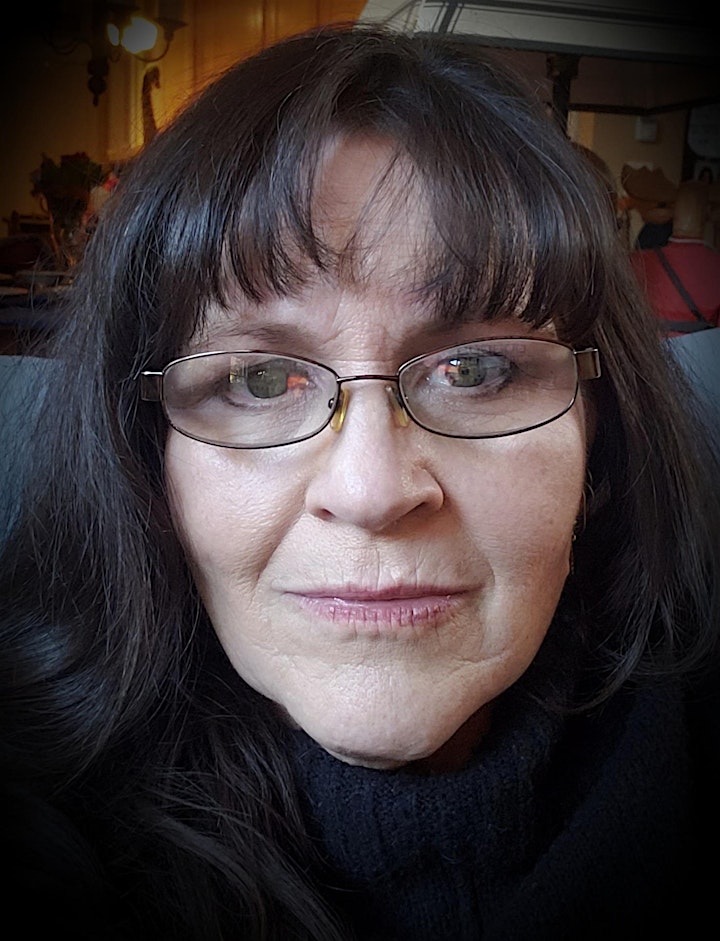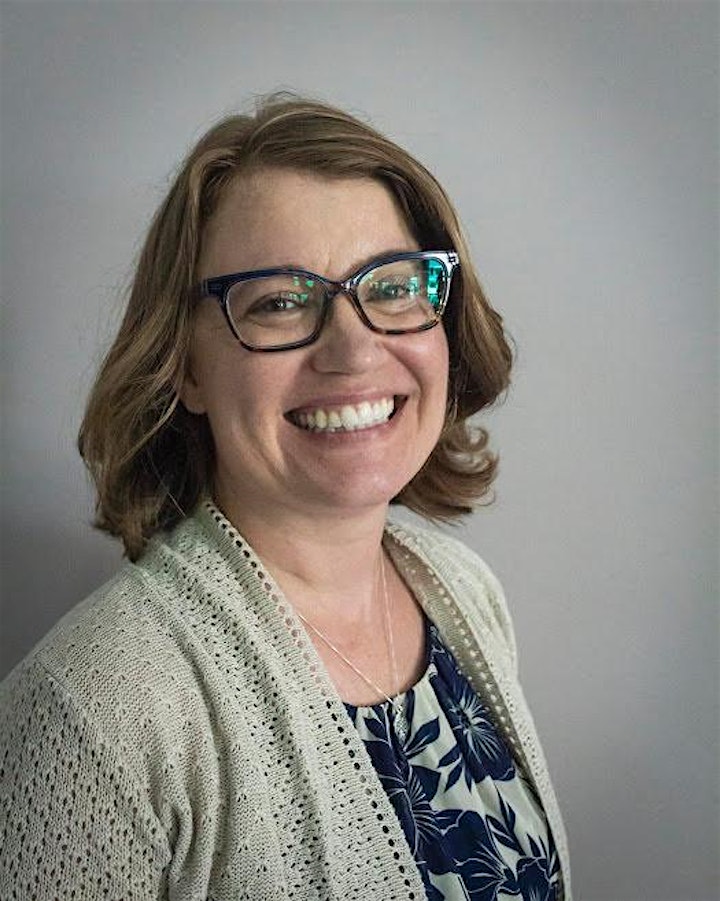 Organizer of Poor People's campaign: A NATIONAL CALL FOR MORAL REVIVAL