Description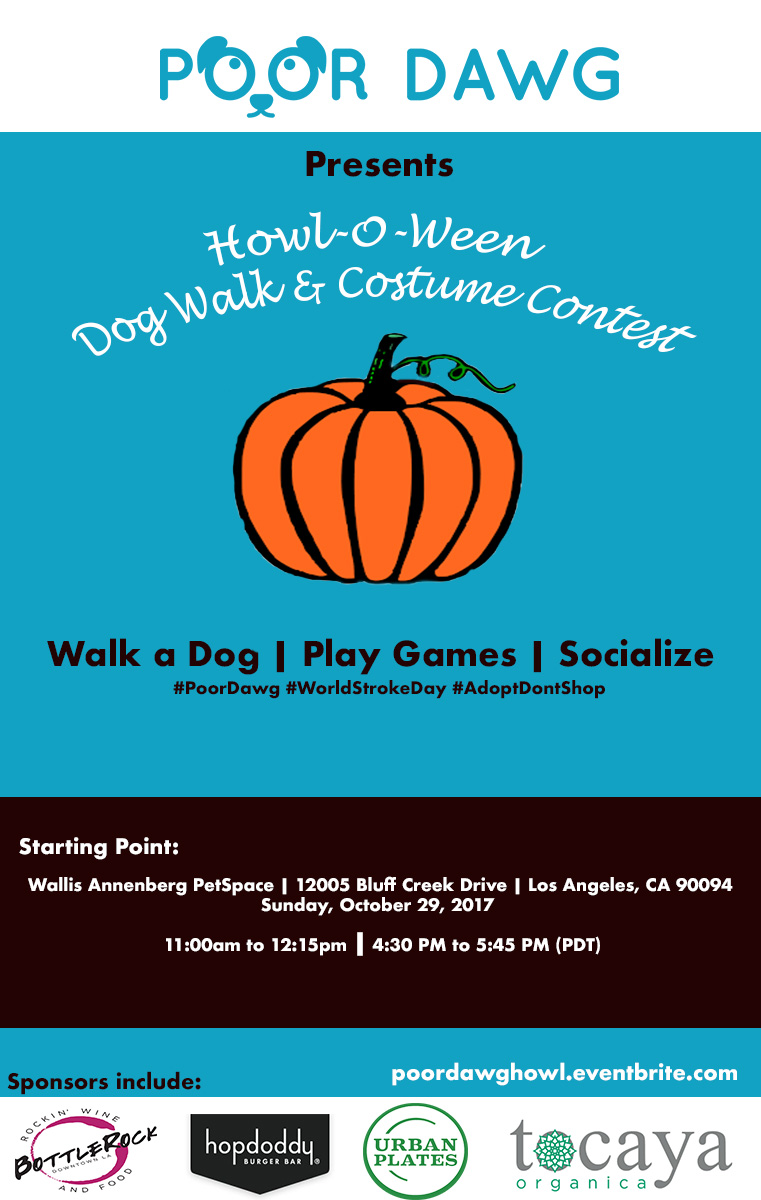 Come meet our founder and join us for a gamified dog walk on World Stroke Day.
Walk your dog, play games, socialize. Complete each leg of the walk to win a prize. We'll be starting at Annenberg PetSpace and making a few stops in Playa Vista, ending at HopDoddy in Runway. The best part about this event is it's free and you and your dog could potentially walk away with prizes!
Here's how you can play and start earning points:
Meet us at Annenberg PetSpace at the start time

Dress in a Halloween Costume

Dress your dog in a Halloween Costume

Be part of the raffle

Invite a friend

Complete the 2 mile walk

Walk a dog
Complete one or all of the challenges! The more you complete, the more points you will earn.
Ready to play? Sign up quickly to lock in your space – spaces are limited.
**Every participant must sign a waiver the day of the walk**
**The event officially ends at HopDoddy for both walks at 12:15pm and 5:45pm. Please be sure to account for the extra walk time to return to Annenberg PetSpace if that is where you plan to park.**
**Parking is $1 per day on the weekends and street parking is available**