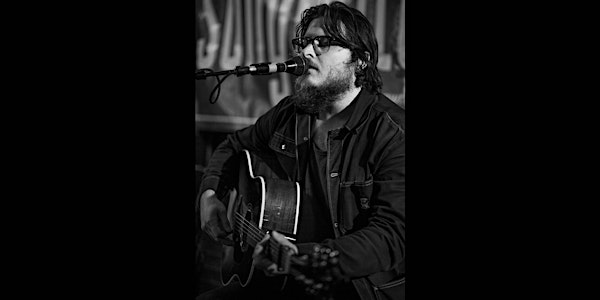 Pony Bradshaw with Will Stewart
Performers
Pony Bradshaw
Will Stewart
Location
The Evening Muse
3227 N. Davidson Street
Charlotte, NC 28205
United States
Pony Bradshaw with Will Stewart
About this event
"Man's real home is not a house, but the open road."
Bradshaw was born a nomad, traveling in his blood. He's settled in North Georgia now, but spent his formative years in East Texas, up until he joined the military shortly after high school. The Air Force took him to Colorado for a spell but ended up giving him the boot. Wires got crossed. Youth prevailed and he moved back to Texas with the kind of experience that can't be bought, a duffel bag full of BDUs, and a head teeming with stories and new perspectives. A lot of aimless wandering ensued before he arrived in Georgia. Bradshaw's most recent record, Calico Jim (1/29/21), was released via Black Mountain Music, a small independent label out of Greensboro, NC, and recorded in Little Rock, AR, at Fellowship Hall Sound. After signing with Rounder Records in 2018, and putting out Sudden Opera, his debut record, he decided to part ways with the historic label to have more control.
"I'm a late bloomer, but that's of no interest to me. I know everyone likes a story though. I have no qualms with folks building a narrative around me. Doesn't necessarily make it true. I've got records to make and shows to play. I'd like to leave behind a body of work like an artifact. Something that could possibly tell a future human what it was like here in America. Like the old cave paintings that have somehow survived over in France, in the Chauvet Cave. I guess I'm just making cave paintings in the shape of songs. Good, strong melody can deliver story into the deep wells of man, where it imprints itself onto our ever-changing consciences. I've learned that much."
Facebook | Instagram | Spotify
*********
From Montgomery's river region, up through West Alabama and over to Birmingham, a brief stint in Tennessee and tumbling back over Red Mountain to settle in East Birmingham. You could describe Will Stewart's sound as "Central Alabama Music." A little south of Nashville, some might say.
Stewart's new full length 'Slow Life' is a collection of songs that capture his unique blend of varied styles and interpretations. In our current rapid fire consumer culture of "brands" and "influencers," Slow Life invites people to take a seat and relax for a while.
While past releases County Seat (2018) and Way Gone (2020) drew from a more internal and reflective mood, Slow Life approaches the music in a more immediate and whimsical spirit.
The lead track "Bad Memory" is a mid-tempo road song inviting the listener to roll down the windows and take the scenic route. A meditation on the wish to have the ability to summon up a bad memory in order to achieve a more peaceful state - wouldn't that be nice?
"Nothing's Right" is a stumbling tongue in cheek lament on how everything falls apart when "baby" is feeling blue.
"New World Daydream" is a power pop jangler that spins a cautionary tale of being easily turned into a corporate zombie of Western culture. "Here you walk around / as if you're already dead / money, God and pills / won't ever fix what's in your head"
Armed with his core band, Ross Parker (bass) Tyler McGuire (drums) Janet Simpson (vocals) and help from Daniel Raine (keys), Stewart churns through 10 songs of guitar driven folk rock. Recorded in the heart of east Birmingham and engineered by Brad Timko, it's a sound that is uniquely Central Alabama.