Description
ASDOH & Midwestern ASDA Present the Second Annual Pontics & Politics!
Come see ASDOH vs. Midwestern dental students debate on "hot topics" in organized dentistry & network with fellow colleagues!
#ponticsandpolitics #ASDOHasda #MWUasda
---
Registration and Cocktail Hour: 6:00 to 7:00 (hors d'oeuvres only)
Debate: 7:00 to 8:30 PM
Networking at the W: 8:30 to 10:00 PM
Social at the Wasted Grain: 10:00 PM (limited spaces)
---
Payment Options: Eventbrite, Venmo ($2 Surcharge/Ticket), Cash or Check
Venmo: @ASDOHASDA
---
ASDOH vs. Midwestern Debate Topics:
1. Will dental therapists lower the cost around dental care?
There is a lot of controversy on whether or not the implementation of dental therapists will not only combat a shortage of dental providers, but also if they will act as a solution to lowering the cost of dental care overall. The Pew Charitable Trusts, a driving force behind many of the legislative battles happening across the country, seem to believe so; the ADA and state dental associations, however, have a different point of view.
2. Should online forums, such as Yelp, be allowed to review dentists and other health care providers?
We are living in the age of technology, social media, and an unlimited amount of material at our fingertips. Many patients turn to websites such as Yelp to find dentists and doctors in the area. There's only one problem: any negative reviews, including those full of slander, cannot be addressed by the health care provider due to HIPAA compliancy laws. However, if patients are barred from sharing a negative experience it may be considered censorship and a violation of first amendment rights.
---
Some other key points:
CE credits will be given to those in attendance.
Dress is business casual.
Ticket includes 1 drink.
CASH only bar
An UBER discount code will be available and provided day-of. Ride sharing is encouraged.
There are valet and non-valet parking options. Valet is $12. A map of paking will be emailed prior to the event.
Raffle prizes include one-night stay at the W, Cardinals tickets, Figs scrubs and much more!
Raffle tickets can be purchased before and during the event. You do not have to be present to win
There will be a photobooth at the event.
Photos taken at the event may be used on social media outlets and for future advertisements.
Wristbands for the social will be given out at the debate. Only those with a wristband will be granted entry to the social.
NO refunds will be given.
---
Pontics & Politics is sponsored by:

Wasted Grain social is sponsored by: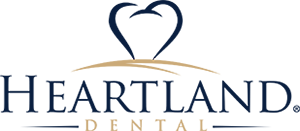 CE credits provided by:

Date and Time
Location
Refund Policy