Description
Pond-less Water Features
Saturday, May 13th, 2017
10:00 AM - 12:00 PM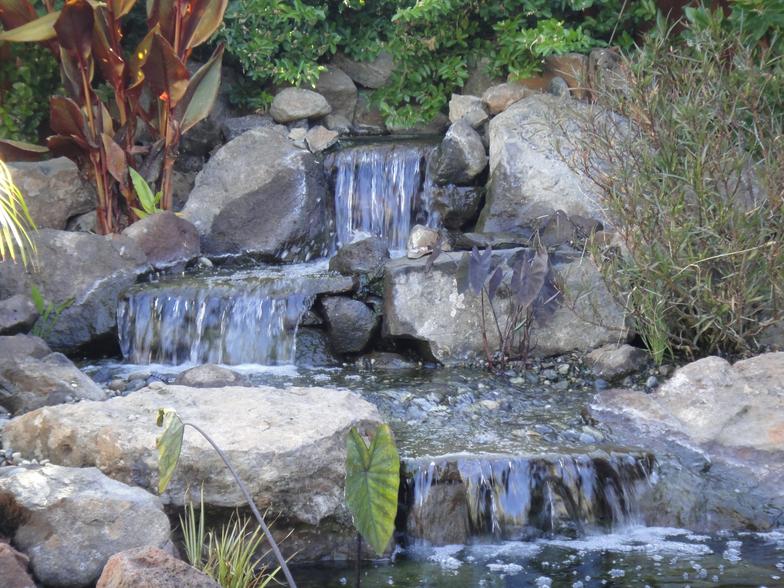 ---
A waterfall or stream bed is often the most beautiful and favorite feature in a garden. Enjoy the soothing sounds and the beauty of a water feature that you can build yourself. Learn how in this half-day workshop, with Mauricio Casillas and Joe Marquez from Paradise Water Gardens [www.paradisewatergardens.org]. Pond-less means simply a re-circulating water feature without the presence of a pond. Mauricio and Joe will give you plenty of ideas for design, and demonstrate the process from start to finish by building a working water feature. Then visit the Lyngso Display Garden for added inspiration. If space in your garden is limited, or you have concerns about the safety and maintenance of a pond, go Pond-less!
---
PLEASE NOTE OUR NEW LOCATION:
LYNGSØ Garden Materials, Inc.
345 Shoreway Road, San Carlos, CA 94063
Our workshops have become very popular. To ensure a more pleasant experience for everyone please read the following:
On-time start: Please plan on arriving at least 10-15 minutes early allowing for parking and getting settled for a 1:00 PM start. We will hold your place until starting time. If you have not arrived by the published start time for the clinic we will begin seating our waiting list. We are sorry we cannot hold a spot for late-comers.
Parking: Please park in our designated Customer Parking area located directly across from the Sales Building. Please look carefully for the One-Way Entrance and Exit signs.
Extra folks: Please make sure to register everyone in your party. Many of our clinics fill up fast and we often have a waiting list, so please understand if we cannot add a spouse or friend at the last minute.
Children: The content of our classes is for adults. Due to attention span, we discourage children from attending our classes, unless the class is specifically for children. If your child is a serious garden enthusiast and would enjoy sitting through a 1 ½ to 2 hour lecture, please let us know and we will gladly consider them for the class.
Cancellations: If you can't make it, please, do let us know as soon as possible by cancelling thorugh Eventbrite or calling 650-364-1730 ext. 130.
---