Description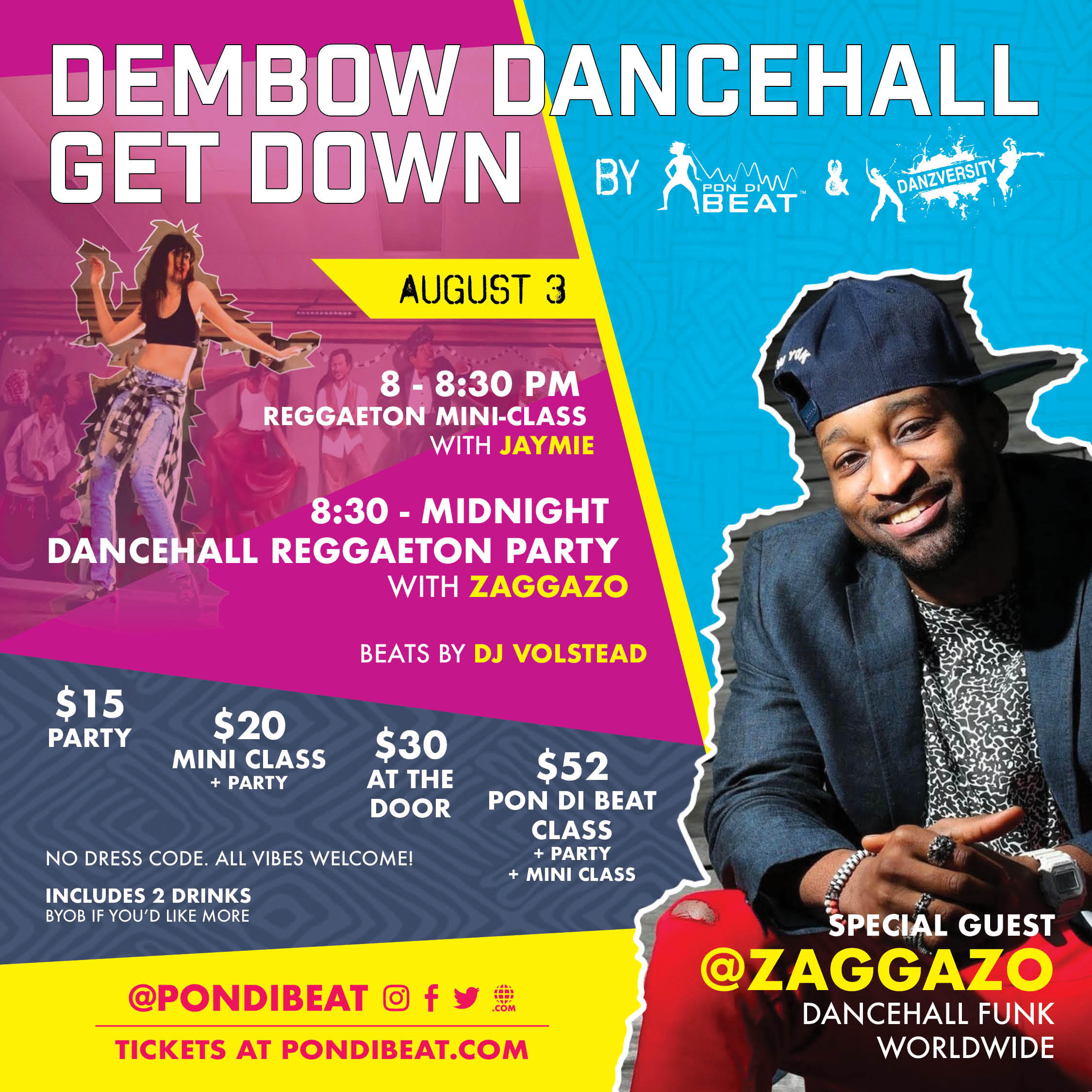 Join Pon Di Beat and guest choreographer Zaggazo at Danzversity for this special event!
DEMBOW DANCEHALL GET DOWN This one of a kind event will feature a mini dance class with Jaymie, founder of Danzveristy, before a fun-filled, energetic Dancehall Reggaeton Party that lasts until midnight! Come learn some moves then dance the night away. No dress code - come as you are, all positive vibes welcome.
WHAT IS PON DI BEAT:
Pon Di Beat brings the best Dancehall and Afrobeat dance and dance fitness to Texas in 2019. Every month top choreographers in Dancehall and Afrobeat styles are coming to Texas to give you 2 jam packed all levels classes! Classes will take place in Austin and Houston Texas!
NEW CLASS PASSES:
We are now offering Class Passes for 3, 5, or 10 classes at a discounted rate! Check out our 2019 Line Up on our website at www.pondibeat.com for upcoming featured choreographers and get ready to dance with us!