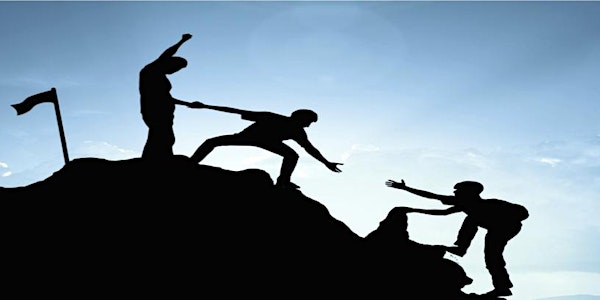 Pomona Reawakening-Celebrating Milestones and Taking It to the Next Level
Event Information
Location
Temple Beth Israel
3033 N. Towne Ave.
Pomona, CA 91767
Description
Pomona Reawakening: Celebrating Milestones & Taking It to the Next Level
Conference objective: To add traction to the city's commitment to compassion as a core value.
Pomona leadership voted to join the Compassionate Cities movement. Within the city, significant steps are being taken to empower homeless neighbors, immigrants, refugees, ex-felons, and the youth of the community. The conference will celebrate such milestones and will address remaining tough challenges. The first keynoter, Azim Khamisa, will give a powerful challenge to live compassionately as persons and as a community. Pomona Mayor Tim Sandoval will also speak. Eight workshops featuring seasoned community leaders and organizers will address current successes and major challenges.
Accessibility
This event is wheelchair accessible and disability affirmative. If you need additional accommodations please call us by February 14 at 909-542-9551.
Keynote Speakers
Azim Khamisa shifted from banking to a life of advocating for compassion and social change in the wake of the senseless murder of his son, Tariq. He has formed the Tariq Khamisa Foundation, become an author, and received wide recognition for his commitment to forgiveness and nonviolence.
Tim Sandoval, Mayor of Pomona, has brought hope to young people's high potential by helping to pave the way to and through college. He now brings hope to Pomona and environs as he sees the potential of the community and encourages next steps.
Workshops
There will be two workshop sessions, with each of the following available in each session. Thus, each attendee can attend 2 of the 8 workshops.
Affordable Housing: Complexities and Possibilities: John Nolte, Esq., Organizer for PUSH ( Pomona Unified for Stable Housing), former Pomona City Councilperson; Kirk Pelser, Pomona Deputy City Manager; Don Pryne, Consultant for affordable, supportive housing, retired from a career in city management. Workshop Chair: Dr. Thomas Allison, Esq.

Care for the Environment: Maria Teresa Alonso, Executive Director, Huerta Del Valle (urban farming); Randy Beckandam, Executive Director, Amy's Farm (urban farming); Devon Hartman, Founder and CEO, Community Home Energy Retrofit Project, (newly efficient solar energy panels to be produced in Pomona as a nonprofit enterprise). Workshop Chair: Javier Gomez

Converting Homelessness to New Beginnings: Sergeant Anthony Catanese, Pomona Police Department; Reggie Clark, Program Manager, Volunteers of American (VOA), Pomona Office; Rolando Lumbsden, VOA case manager; Toni Navarro, Executive Director, Tri-City Mental Health Services. Workshop Chair: Mary Tawadros

Love Yourself, Love Your Neighbor, Building Capacity for Compassion: Almitra Henderson, Director, Compassion Leadership, Human Values Center; Dr. Frank Rogers, Professor, Claremont School of Theology, author

Security and Opportunity for Immigrant Neighbors: Javier Hernandez, Executive Director, Inland Coalition for Immigrant Justice: Angela Sanbrano, Vice President, Latino-Latina Roundtable, board chair, CARECEN, Co-Executive Director, NDLON; Alex Sanchez, Founder and Director, Homies Unidos. Workshop Chair: Madeline Rios

The Power of Spoken Word: Eternal Mind, Spoken Word Artist; Tyrone Stokes, AKA Lyrically Twisted, Rapper Spoken Word Artist

Toward a More Humane Justice System: Prevention, Re-entry, Restoration: Rev. Nora Jacob, Restorative Justice Minister, Urban Mission, Pomona; Azim Khamisa, keynoter, Founder, Tariq Khamisa Foundation; Phillip Senteno, Founder and Director, Forward Progress. Workshop Chair: Rev. Jan Chase

Youth Speaks to the Compassion Challenge: Vincha Fossett, Village Academy High School, PUSD; Abid Kazmi, City of Knowledge; Marleni Munguia, Cal Poly Pomona (formerly PUSD); Fernando Navarro, Garey High School, PUSD: Workshop Chair: Paul Knopf
---
Registration and Networking (Breakfast snacks: 8:15 - 8:45 am Conference: 8:45 - 2:30 pm Lunch provided at no cost - Kosher and Halal observed
---
Sponsorships
The Compassionate Cities Project has provided inspiration and guidance, and Progressive Christians Uniting, Inc. has initiated and is coordinating the conference. Additional sponsorships and donations are welcome. Please contact the PCU office for more information at 909-542-9551, or call Richard Bunce, the conference coordinator at 909-629-3337.
Sponsors to date:

Ahmadiyya Muslim Community

Cao Dai Temple

City of Knowledge

City of Pomona

Compassionate Cities Project

Forney Charities

Human Values Center

Inland Valley Volunteer Resource Center

Kennedy-Austin Foundation

Latino-Latina Roundtable

Progressive Christians Uniting

Temple Beth Israel

Temple Beth Israel Social Action Committee

Tri-City Mental Health Services

Unity Church of Pomona

University of LaVerne


Date and time
Location
Temple Beth Israel
3033 N. Towne Ave.
Pomona, CA 91767
Refund policy