PolyU InnoHub Training - Become a Content Marketer in 10 hours

Tuesday, November 13, 2018 from 6:30 PM to 9:00 PM (HKT)
Event Details
Content marketing is a great way to build your brand's authority and efficient communications to nurture both prospective and existing customer relationship. In this intensive workshop, you will learn the techniques to craft your own content strategies and insights from renowned KOLs, experts working in digital media and content marketers.


Key takeaways include:
- Learn the in-and-out of content marketing & implementation
- Tips to create content funnel
- Master copywriting hacks & writing awesome blogs
- How to distribute content efficiently
- Join a community of Content Marketers
- Receive a certificate after attending all four classes
--

Class 1 - 30 Oct '18 - Content marketing as a funnel
- Understanding what and why of content marketing
- Creating a customer avatar
- What is content funnel
Class 2 - 6 Nov '18 - Digital Content Best practices
- How is digital content consumed
- What type of content get more clicks, opens and reads
- Creating a content funnel plan
Class 3 - 13 Nov '18 - Mastering hack copywriting and blogging
- Copywriting hacks
- Blogging tactics
- repurposing content
Class 4 - 20 Nov '18 - Never forget content distribution
- Content distribution basics
- Find your 1% niche internet users
- Building relationships that can create content opportunties


--
About the speaker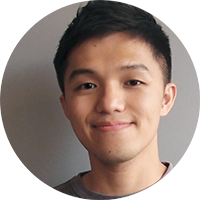 Tim Chan
Founder, GrowthMarketer.Academy
Tim has an immense breadth of knowledge on content marketing. He has founded Growth Marketer Academy focusing on content marketing that has helped over 1,000 marketers and founder in Hong Kong, Taiwan, Macau, Singapore and the Philippines to learn actionable growth tactics.
He is also the co-founder HelloReporter & HelloPR, leveraging technology to do PR & Marketing for over 100 startups & businesses, including fundraised startups and tech gurus, such as Surkus and Google EYE, and listed companies in HK & U.S., such as New World Development, and TravelZoo. His previous venture had received investment from Silicon Valley investor and he joined incubators and accelerators in Hong Kong and Taiwan, at Appworks, Cyberport, Google EYE, HKFYG SIC.
He is the Lead of Tech in Asia (HK Chapter), President of CUHK Alumni Entrepreneurs Network, Lead of Marketing sub-com, Cyberport Startup Alumni Association, he also founded and curated various projects and communities with buddies, such as Seedstar World Hong Kong & Shenzhen, CMX (Hong Kong Chapter), TEDxHKBU and Code4HK.
Tim is also a prolific writer and has contributed articles on Huffington Post, Tech in Asia, e27, HK01, PressLogic, StartupBeat etc, including Medium and timktchan.com. He is a visiting lecturer at Hong Kong Polytechnic University and honorary guest lecturer at Hang Seng Management College.
--
About the guest speakers
Class 1 - 30 October '18

Basil Cheung
Senior Manager, Creative & Branding, 
Bowtie Limited (Ex-branding lead of Uber Eats & GOGOVAN)
Basil joined the online insurance platform, Bowtie Limited as Senior Manager, Creative & Branding. Based in Hong Kong as the headquarter, he manages Bowtie's global branding and growth strategy. On a city level, he provides insights on marketing strategy, creatives and data analysis. 
With a Master's Degree in Advertising from The Chinese University of Hong Kong, Basil has always had an eye for inventive branding strategies that offers brands a touch of tradition as well as a breath of fresh air. Prior to his role at Bowtie, Basil was also the branding lead of Uber Eats and GOGOVAN.

He brings on a wealth of experience from international advertising agencies, including Leo Burnett, Ogilvy & Mather and McCann Erickson where he worked closely with a diverse range of global clients such as Cathay Pacific, P&G, Pfizer and Kimberly Clark. 
While not at work, you can catch Basil at the latest hidden gem tasting food from around the world. Or when at home, he is binging on movies of all sorts, offering a piece of his advice on his own blog. He's also into spinning, preferably in the dark, with pop music and club lighting. 
Chris Kong
Digital Marketing & Growth Specialist, HelloReporter

Chris joined HelloReporter, a PR & Digital Agency which specializes in serving regional & fundraised startups as digital marketing & growth specialist. With his expertise in content development, social media, SEM and other digital strategies, he leads the digital team to support various clients including Surkus (US-based startup who raised USD15m+) to expand to HK and achieved 100% growth on social media reach in only 60 days.
With background in advertising, Chris worked in Social Stand & MUSE and he was resposible to do content strategy & creative planning for global clients including Swire, Disneyland, Quaker, and Adidas. He specializes in formulating branding & social media strategies and also won branding award in creative content. Apart from his experience in agencies, Chris also supported MTR Corporation and GOGOVAN on social media management & content strategy.
Chris has an equally strong liking for cats. After work, he is probably with his cat "Ah Fa".
Class 3 - 13 November '18
TBC

Class 4 - 20 November '18
六毫子
Founder, Manner 微辣
--
For all enquiries - innohub@polyu.edu.hk  |  3400 2624
Save This Event
When & Where

Room CD 303
3/F, Core CD
The Hong Kong Polytechnic University

Hong Kong SAR China

Tuesday, November 13, 2018 from 6:30 PM to 9:00 PM (HKT)
Add to my calendar