Description
JOIN US FOR THE SECOND ANNUAL POLYAMORY AND OPEN RELATIONSHIP SYMPOSIUM AND CELEBRATION!
This weekend includes an opening gala, panel discussions, workshops, an information fair, book signings, a party, food, dance, and more. Come and learn, play, and explore your edges and ring your friends and family, meet new friends and lovers, find your tribe!
Workshops and info fair is for 18 and over
Opening Gala and Polytopia the Party, 21 and over
---
---
Friday Evening: Opening Gala, Mixer, Lively Presentations, Q&A, Cocktails 7-11pm All for $15 (or included in the weekend pass)
A social hour with optional connection games. A no-host bar

Delicious food, thanks to our major sponsor, Club Privata

A performance of polyamory and sex-positive songs writen and performed by Adrian Martin

A short and very sweet keynote address by our headliner, Franklin Veaux

Then, you'll get to hear from our presenters, including special guest, Allena Gabosch. Other presenters include many of our local polyamory experts and well known personalities.

Finally, two short panels featuring all of our sexy presenters, where all your burning questions will be answered. Meet Franklin Veaux, Allena Gabosch, Mark Wald, Gwenn Cody, Dica Dietzchold, Anna Marti, Amanda Rose, James Dixon, Holley Sheppard, Lindsay Hageman, John Sickler, Gabriella Cordova, Dr. Evelin Dacker, and more!
Don't forget to visit the info fair and check out our sponsors
Also, buy your raffle ticket for Saturday evening's raffle and enter to win the $200 WeVibe Sinc, Lelo toy, VIP Passes to Club Privata, 2 $125 gift bags curtesy of Club Privata, sponsored by Taboo, and many more prizes!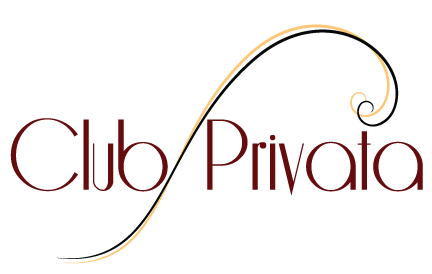 ---
This year's lineup includes:
FRANKLIN VEAUX, community organizer, and co-author of the acclaimed book "More than Two." http://www.morethantwo.com, http://www. Franklin spends his time spreading the polyamory movement, and in Portland he and his partner, Zaiah, run the Portland Polyamory Outreach Group. http:e//portlandpolyamory.com. Franklin is an exciting and engaging presenter and his knowledge is extensive, if you're a sex geek, you will love this.

---
ALLENA GABOSCH, Executive Director of both the Center For Sex Positive Culture and Foundation for Sex Positive Culture from their creation until retiring January 1, 2015, has been active in the sex positive movement practically from its inception; producing educational and social events for the sex-positive community since 1990. She was the Development Director for the Center until January 2017 and is on the Foundation board. She works with Seattle SWOP (Sex Workers Outreach Project) and is also a Relationship coach. She is also on the board of the National Coalition for Sexual Freedom (ncsfreedom.org). She is a frequent speaker on many sexuality related subjects at colleges and conferences around the US and Canada, with an emphasis on Sexuality, Relationships, BDSM and Polyamory. She is a frequent guest on local and national radio and television as an expert on sexuality and has been in numerous documentaries. She has been quoted in many articles on-line and even once in People Magazine, thanks to the popularity of the 50 Shades of Grey.

She is a former Producer of the Seattle Erotic Art Festival and a former commissioner with the Seattle Commission for Sexual Minorities. She is currently working on several books, including one on Sex Positive Culture. She is a kinky sapiosexual, polyamorous switch and considers herself extremely blessed as she has a rich and full poly life, with many amazing and loving people in her "polycule". Her Sex Positive Blog is www.allenagabosch.wordpress.com/ Her coaching website is: www.eroticcoaching.com Follow her on Twitter @Ladysun333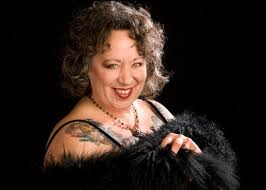 ---
GWENN CODY LCSW, locally known and widely respected therapist specializing in kink, poly, and other forms of alternative sexuality. Gwenn is a teacher and workshop leader in the areas of women's empowerment, sacred sexuality, and open relationship. http://gwenncody.com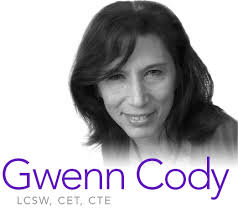 ---
JAMES DIXON, Queer and Poly. James is an actor, radio show host, and activist. James Dixon has a lot of friends, and there's a good reason for it. "It's really important for people to connect," he explains. "Say hello to a stranger and just make eye contact. Just get to know someone," he finishes with a hint of exasperation. You see, James' job is to get to know people; to help people and be a true-blue community and cultural activist. "I'm a cultural activist and artistic ambassador for the Color of Now, which is a new organization that fosters community discussions around specific equity topics," he says.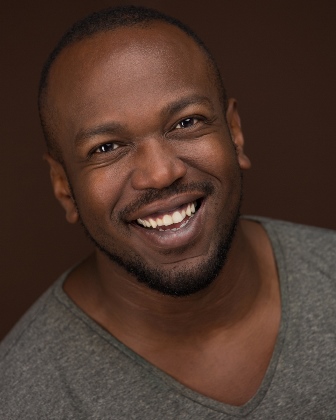 ---
GABRIELLA CORDOVA, Founder and Director of SexPositive World, a membership/volunteer organization with over 7000 members in 14 cities and 4 countries. She is the creator and producer of a bunch of festivals and major events including Polytopia, Ecosex Symposium PDX, ErosFestNW, and the Sexual Health Speaker Series which has included (just to name a few) Christopher Ryan (Sex at Dawn), Janet Hardy (Ethical Slut), Dr. Annie Sprinke (enought said), Marty Klein (Sexual Intelligence), and Paul Jeonides (the Guide to Getting it On). She is an author, sex educator, community organizer, speaker and revolutionary. She has presented at the World Polyamory Conference and has been interviewed on countless podcasts on the topic of Sex Positive Culture.

---
HOLLEY SHEPPARD, (no letters after her name, but a whole lot of sheet smarts!) is co-owner of Portland's queer-friendly alternative lifestyle club, Sanctuary. She plans events, counsels individuals and businesses, and promotes safe, fun, and intentional sexual exploration to anyone who will listen.

LINDSAY HAGEMAN, is a fierce lover of Life – dedicating herself to creating a culture where we can live freely and love fully as we tend to the body of this beloved Earth. For the past 10 years, she has been devoted to co-creating land-based community and crafting a life in collaboration with the ecosystems she calls home. The land is her greatest teacher, healer and friend, the source of her sustenance, solace and strength.
Lindsay is the President of the Windward Foundation, an intentional community 30 years in the making, dedicated to supporting cultural change-makers in embodying the knowledge and skills needed to live well with one another and the Earth. She is the co-creator of the EcoSex Convergence, an annual event that gathers together Earth-lovers to catalyze the transition to a love-based, sustainable culture. She is the co-editor and co-author of Ecosexuality:When Nature Inspires the Arts of Love, and offers workshops and presentations on ecosexuality, community, and permaculture.
Lindsay is a forest-dweller, writer, explorer, ecosexual and gardener. She enjoys immersing her hands in rich soil, giving belly rubs to her pigs and supporting those around her in becoming fully alive.
Our sexy therapists and coaches specializing in polyamory, John Sickler, LCSW, Gwenn Cody, LCSW, Mark Henry, LPC, Mark Wald, CET, Anna Marti, ASSECT member
EVELIN DACKER, MD, Family and Integrative Medicine. The Sexy Dr. Dacker will lead SPW's STIs Without Shame Presentation and will outline her STARS (safer sex talk) program
DICA DIETZSHOLDT, sex educator and sex-positive therapist, is currently getting certified with ASSECT, has passed the SFSI curricullum. Her degree is in Women and Sexuality.
AMANDA ROSE, Chapter Lead of SPP, cultural anthropologist, sex-positive parent, and eco-sexual witch. http://www.sexpositivepdx.com
MARK WALD, CET, is a sex positive therapist who's been in practice since 1996, offering body-oriented psychotherapy and counseling for individuals, dyads and groups. He's certified as a Core Energetics therapist and has trained in Imago Therapy, EFT-C and other relationship models. In addition to his private practice, Mark offers workshops and classes on open relationship, sexuality and conscious masculinity.
---
ANNA MARTI,
Anna Marti has been a seminal leader in teaching Sacred Sexuality for almost 20 years. Providing a bridge between esoteric 'tantric' teaching and western psychotherapeutic and somatic practices, Anna is passionate about supporting men and women of all ages, all orientations, alone or partnered towards creating new and practical maps towards a vibrant and nourishing erotic connection with themselves and the world.
My work and life are informed by the existential reality that is confirmed on every website and news portal – it could be my last day. Or yours. So I approach our time together with deep devotion and respect. It is my privilege to be of service to you and your relationships. www.annamarti.com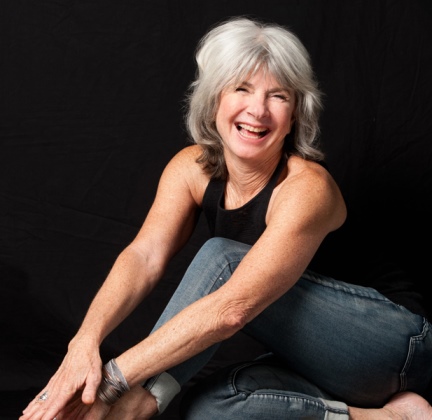 ---
---
Saturday - A Day of Workshops: Main stage workshops are $25 each ($30 at the door), Intimate Stage workshops and panel are $15 ($20 at the door) each or all included in the Polytopia Pass
10:00 to 11:45
MAIN STAGE: Polyamory 101: For Beginners and the Curious with Amanda Rose and Dica Dietzschold
• Help! We're just opening up our relationship, what do we need to know?
• What is polyamory and how is that different from swinging, cheating, or serial dating?
• Why are polyamory and sex-positivity so closely linked?
• Is there an underlying social justice imperative in the polyamory movement and is it similar to the ideals and values of the sex positive movement, and would Bernie be for it?
• Is polyamory for everyone or are certain people more suitable for it and or are there some situations in which it is more favorable, for instance if people aren't planning on having a family?
• How do you deal with jealousy?
INTIMATE STAGE: Allena Gabosch - Solo Poly
(Can you be single and poly or does that just mean you're a a slut?)
Are you looking for a primary? Or are you happy without a primary. What do you tell that new person in your life? Is single poly just dating?
Being single and poly has it's own set of issues and concerns. Most poly classes and books spend little time on those of us who are not in traditional primary coupled poly or who live in poly families. Join Allena for a lively discussion on Solo Poly and get valuable tips and ideas on how to navigate the poly world.
---
12:00 to 1:00
Lunch (Your assignment, if you should accept it, is to invite someone you've never met before to lunch.)
BOOK SIGNING AND INFORMATION FAIR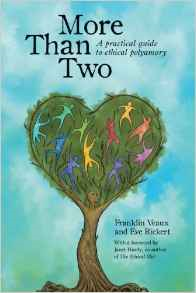 ---
1:00 to 2:45
MAIN STAGE: Franklin Veaux - More Than Two with Franklin Veaux
The book, More Than Two has won critical acclaim for it's role in helping change the way people do open relationship. It moves away from the primary/secondary model toward a more egalitarian way of relating. Franklin is provocative and entertaining and a veritable fount of information on do's and don'ts. You will be laughing!
INTIMATE STAGE: Relationship Anarchy with Amanda Rose and James Dixon
What is relationship anarchy and how does it differ from other forms of ethical non-monogamy? Is it about total freedom, annihilation, and wild sluttery? Does a relationship anarchist do what they please without consideration of their partner? These and many more questions will be answered, Plus, learn the history of relationship anarchy starting with its roots in the Free Love movement of the late 19th century, then hear how this revolutionary way to love can make polyamorous communities more sustainable, even while keeping relationships hot.
---
3:00 to 4:45
MAIN STAGE: Allena Gabosch - 20 Principles To Try to Live And Relate By And Other Tips For Healthy Relationships
Based on her upcoming book Allena Gabosch will give you tips and ideas on how to navigate your relationship, whether monogamous or poly or something in between.
The class will include an overview of the 20 Principles to Try to Live and Relate By that she created with her former husband Steve. She'll give you guidance on how to have that difficult conversation with your partner or partners. She'll share tips on navigating conscious relationships, whether polyamorous or monogamous. Finally, she'll show you how to have a "Happy Ending", ending a relationship and staying friends.
INTMATE STAGE: Gwenn Cody and Mark Wald - Three's Company
Join us for a beginning exploration of expanding intimacy beyond the dyad, especially in the bedroom. We will help you identify the patterns that triads can fall into, and begin to get some practice in creating more inclusive relating patterns. including how to open and use the exponential increase in erotic energy that is available in triads. This workshop is experiential (clothing on) so come ready to dive in!
---
5:00 to 6:45
MAIN STAGE: Therapist Panel with Charity B, Mark Wald, Mark Henry, Anna Marti and Gwenn Cody: These therapists all specialize in working with polyamorous people and their going to talk about some of the most common issues they encounter and answer any questions you may have.
---
---
Saturday Night 8:30pm Polytopia: The Party! Walk the talk by coming out to play
Dance, explore, and party with your new best friends (and partners?) multiple spaces for multiple levels of fun.
Catered food - compliments of our sponsors including Club Privata

No-host bar

Raffle prizes

Higher level interactive spaces

DJ Dancing

Polyamorous Story Telling in our Intimate Space
$20 if purchased a la carte (or Included in the weekend pass)
---
---
Sunday
Another Day of Workshops: All Main stage workshops are $20 ($25 at the door) each, Intimate stage workshops and STI Without Shame are $15 ($20 at the door) or all included in the Polytopia Pass
Visit the information fair all day!
11:00 to 12:45
MAIN STAGE: John and Gabriella Present - What is Monogamish: When and How Does it Work?
The fact is, most people who are partnered and open are in monogamish relationships. Why? It may be cultural patterning, evolutionary neurobiological wiring, or a combination. Are you in that pool, want to be, wish you weren't? Come see what Gabriella Cordova, a life-long polyamorist, sex-educator and activist, and John Sickler, therapist and licensed clinical social worker and former monogamist have to say about it.
Are you partnered and playing? Do you have occational adventures, but keep affairs fo the heart close to home? Feel close to your sexual partners, but only make plans with your partner? You may be Monogamish. And you may like it. Come learn what that means, why it's okay, and how to do it ethically.
INTIMATE STAGE: James Dixon - Queer and Poly
They seem to go together, but in the gay scene from which James hales, being polyamorous is pushing the boundaries beyond many people's comfort zones. But that doesn't bother James: he was born to push boundaries.
If you've ever experienced subtle or overt judgment from your queer community and could use some support, this workshop is for you. At a time when some, if not many gay men and women just want to belong, to fit in (get married just like regular folks), it can be hard to push the envelope. In this class you will get a chance to share your story and to ask questions of each other, and with James' background in theater, he's likely to have you acting out the glory and the agony of being a rebel (at your discretion of course!)
---
1:00 - 4:00
MAIN STAGE: Sexually Transmitted Infections without Shame - Knowledge is Power
This Symposium is provided by Sex Positive Healthcare Providers to uncover the myths and stigma of infections transmitted through sexual activity. Learn the truth about Herpes, Human Papilloma Virus, HIV, Syphilis, Gonorrhea/Chlamydia and other less commonly discussed STI's.
We will discuss risks, diagnosis, what to ask from your provider, and treatment options.
Immunology, safer sex practices as well as communication with partners will all be addressed.
Panel includes:
*Evelin Dacker MD Integrative & Functional Medicine certified. Vida Integrative Medicine, Salem OR.
*Rebecca Huggins Certified Nurse Midwive, Women's Healthcare Associates-Newberg OR
*Andrea Chiavarini, MD OB/GYN
*Marcel Tam MD, Family Medicine resident OHSU
*Sean Peter Horan, MS Biomedical Ethics, currently ND student at NUNM.
1. Introduction of STI, definitions, statistics, risks.
2. Herpes Simplex 1 & 2: What is it, how to minimize risk, treatment. Presented by Evelin Dacker MD
3. HPV/Abnormal Paps/Warts: Female & Male risks, diagnosis, prevention.
4. STI risks for men who have sex with men and women who love them: Syphilis, HIV.
5. Vaginitis: GC/Chlamydia, BV, Yeast, Trich.
6. What is Safer Sex? Physical barriers and safety through health.
7. Testing: Where do I get tested? What do I ask for? Role Play to understand how to get what you want
---
1:00 to 2:45
INTIMATE STAGE: Linsay Hagamen - Future of Monogamy & Nonmonogamy
Is Partnering with People Enough?
Notes from the Polyamorous Frontier
"We are stardust, we are golden, we are billion year old carbon,
And we got to get ourselves back to the garden."
– Joni Mitchell
Modern polyamory is often presented as a love-style with roots that extend deep into humanity's evolutionary past. Sex at Dawn popularized the perspective that the Neolithic Revolution brought changes in our relationship to hearth, home, land and labor that prompted the transition away from culturally diverse practices of non-monagamy and towards the now widespread practice of monogamy. 10,000 years later, the pendulum is swinging, and increasing numbers of people are leaving behind the monogamous paradigm for a polyamorous identity.
What does this mean for urban populations, immersed in a global information economy and privatized culture, who identify as polyamorous? What impact does connection to a loving community and the solace and sustenance that a land-base provides have on the resilience of polyamorous relationships? Could the polyamorous movement be the vanguard of a cultural transition towards re-creating the freedom and security inherent in intimate relationship with community and place?
Drawing from a decade of experience living in a rural, polyamorous community, wedded to both people and the land we call home, I offer examples of how an eco-centric focus has supported the emergence and continuity of our long-term polyamorous relationship. I share how the love we feel for our land encourages people to come together in love along with a common vision and a shared purpose, balancing desire and need, diversity and stability, autonomy and collaboration – strengthening the web of intimate relationships. I explain the concept of the Line Family, a highly effective but rare type of group marriage, and speak to some of the practices our Line Family's has developed over the years. Finally, I offer why I have come to understand that partnering with place may well be the next step in the evolution of non-monogamy, putting us on a path that can lead us "back to the garden."
From this foundation we will open up the space for conversation, drawing on the curiosities, experiences, desires and dreams of the participants.
3:00 to 4:30
INTIMATE STAGE: Dica and Gus - Communication within a Polyamorous Relationship
If I can't sit on your lap, I shouldn't be having this conversation with you. That's their approach to communicating, and it's revolutionary. What you will learn in this workshop is transferable to all your relationships, but as you may know, good communication in open relationships is even more crucial for success.
---
4:00 to 5:45
MAIN STAGE: Holley Sheppard- Swinging and Polyamory
Some polyamorous people swing, some don't. Some swingers are polyamorous, some aren't. But here's what you should know if you do and if you are. The do's and dont's and ins and outs (pun intended) of swinging in open relationships
INTMATE STAGE: Anna Marti – Love, Relationship, Family
Generating New Models without Labels..... My mother once asked me when I was on my 2nd divorce "after two partners and countless lovers, who would want you now?' This, and many other experiences moved me to examine, enquire: "What is Love? What is a relationship? What is family?" Let's explore these together.
---
6:00 to 7:00
Grand Finale Closing Event