Description
FOURTH ANNUAL POLYTOPIA - A POLYAMORY AND OPEN RELATIONSHIP SYMPOSIUM AND CELEBRATION!
Curious about polyamory? Opening up your relationship? Already loving more and ready for something more?
This three day weekend exploration of polyamory includes an opening night gala, workshops, panel discussions, a poly house party and a guided poly massage-a-trois. Come learn, play, and explore your edges. Learn from our experienced and inspiring presenters sharing knowledge, tips, and wisdom while we celebrate a passion for loving more. Bring your friends and extended poly family, meet new friends and lovers, find your people!
Polytopia 2019 offers workshops for those who are relatively new to navigating the joys and pitfalls of loving more and workshops for those who are already well-experienced with polyamory who are looking for ways to better live the life they love. Workshops will be in a variety of formats ranging from lecture and discussion to experiential and embodied activities in dyads, triads and more. We will also offer lunchtime discussion panels and affinity groups to choose from each day to deepen our knowledge and connections with each other.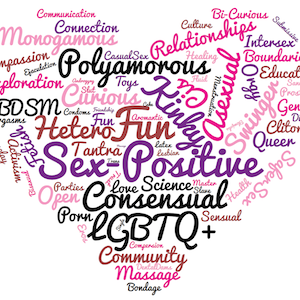 This year, Polytopia is being held at the Crowne Plaza Downtown Convention Center near the city center. Shopping, sightseeing, restaurants & bars are all in walking distance and public transit is right nearby. This is a popular weekend in Portland for hotel stays. The Crowne Plaza and many other nearby hotels are at capacity. Good thing we have each other to reach out to! If you have rooms to offer to an out-of-town participant or are looking for a place to stay to come into town for Polytopia, email info@polytopiaworld.info so we can help connect you.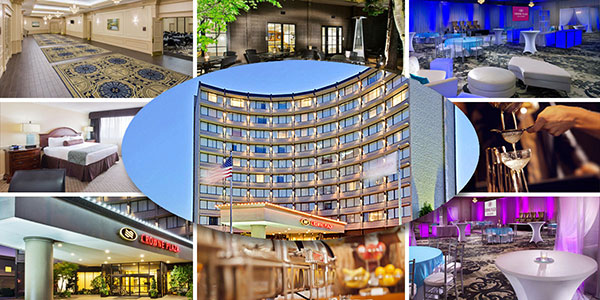 All daytime events are for adults 18 and over. Evening events are 21 and older. Membership in Sex-Positive Portland is not required to attend events and workshops of Polytopia. There are some areas of Polytopia: The Party! on Saturday night that are only accessible as a member of Sex Positive Portland or a guest of a member. Check out Sex Positive Portland on Meetup.com to find out more about membership.
What are you waiting for? Come enjoy a great weekend filled with everything Polytopia, Sex-Positive Portland and the Crowne Plaza have to offer!
---
---
ON SALE NOW . . .
Poly Patron - Show your gratitude for the beautiful life you lead and support Polytopia at a higher level this year. Every Poly Patron who contributes $250 or more towards a sex positive world in sex negative times, receives everything included in a weekend pass plus a special invitation to the presenters dinner at 6pm Friday night - one hour before the doors open for the opening Gala - and a drink on us - to toast your good health. Every dollar you contribute above $250 will be used to supplement our reduced rate workshop tickets for our amazing event volunteers. Thank you for making Polytopia more accessible to all!
Full Weekend Passes - Enjoy everything that Polytopia has to offer: the opening night gala and two days of informative and inspiring workshops at the Crowne Plaza as well as Polytopia: The Party! on Saturday night at Sex Positive Portland's center on Mississippi. Each day you will have a choice of three different workshops, a lunch buffet (with vegetarian and gluten free options) and several options for lunch affinity groups and discussion panels.
Saturday and Sunday Day Passes: Wanting to make the most of Polytopia but don't have a whole weekend to learn and paly? Attend Polytopia for the day either Saturday or Sunday for just $85. Day passes include your choice of three different workshops, a lunch buffet (with vegetarian and gluten free options) and several options for lunch affinity groups and discussion panels.
Workshop sellection as a passholder: The sooner you buy your pass, Patron, full weekend or day pass, the sooner you can sellect your preferred workshops. Once you purchase your pass, you will receive an email to reserve space in the workshops you want most.
Advance purchase party tickets: Plan ahead to have easy check in at the door - Not coming for the whole weekend but wanting to be a part of it all? Opening Night Gala Tickets and Saturday's Polytopia: The Party! tickets are $20 each this year on line and $25 at the door.
Access for all: If you are young or contributing to community in ways that don't pay large amounts of money or a marginalized/oppressed person or in special financial circumstances, for what ever reason, please use this discounted access form to let us know what level of financial discount and/or opportunity to contribute in other, non-monetary ways will help make attending Polytopia possible for you.
ON SALE MARCH 1ST . . .
Individual workshops: Many of our workshops sold out last year before individual workshop tickets went on sale. This year we have expanded our workshop spaces, offering three workshops each session for the first time instead of two with larger capacity rooms to better accommodate our most popular Polytopia presenters. Individual workshop tickets, $20 for 1 1/2 hour workshops and $25 for 2 hour workshops.
ON SALE AT POLYTOPIA . . .
Individual workshops still available and discussion panel passes: As space allows on a first-come-first-serve basis, workshop tickets can be purchased at the door for $25 for 1 1/2 hour workshops and $30 for 2 hour workshops.
Discussion panels and special topic affinity groups happen during the lunch hour at Polytopia. If you'd rather eat elsewhere and still join in our lunchtime offerings, affordable passes, no food included, will be made available the day of to join us in the conversations as space is available.
---
---
Polytopia is all about people sharing, caring and coming together to celebrate loving more . . .
Our presenters bring a wide variety of experiences with polyamory and non-monogamous relationships. Check out our presenters list as it grows and grows as we get closer and closer to Polytopia.
Proudly announcing our new presenters for 2019:
ANGIE GUNN is an AASECT-certified sex therapist and licensed clinical social worker in private practice in Portland, OR, and online through Talkspace. Angie serves LGBTQIPA+, kinky, non-monogamous, sexual trauma survivors, and others as an ally, advocate, and resource for connection, change and healing. She also serves as the Sex Therapy Expert for the Talkspace Team of more than 2000 therapists and as the chairperson for SPEEC, an intersectional sexuality non-profit. Past Conference and Community Presentations include- Poly Group Madison, WI (2017), Catalyst (2017), Sin in the City (Vegas, 2018), and Poly Dallas Millenium (2018). Angie will be presenting Non-Monogamy 2.0 and a workshop on Poly Transitions and Break Ups.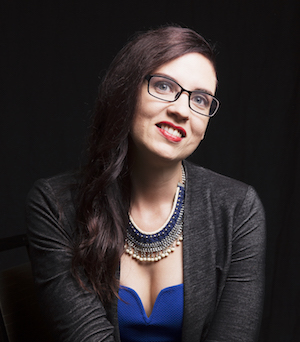 ---
BARTJA WATCHTEL is the owner of a private mindfulness and mental health therapy practice called Engaging Mindfulness Forging Meaning, with a mission to engage beings of diverse identities and abilities in cultivating wise attention, deep meaning, and fiercely compassionate ways of being in the world. He has over 20 years of clinical therapy practice experience with a broad diversity of individuals of various ethnicities and income levels. In 1998 he began working with children, youth and families, transitioning in 2006 to community health clinics, working with chronic conditions, disability, LGBTQ populations, People of Color and maternal and infant mental health. He began private practice in early 2016 and has been continuing his work with people living with chronic and terminal illness, as well as survivors of sexual and physical trauma, toxic masculinity, LGBTQ identified people and those seeking support in sex-positive, non-monogamous and monogamous interconnection. Bartja will be at our Saturday Lunch WIth Your Therapist to share insights and answer questions.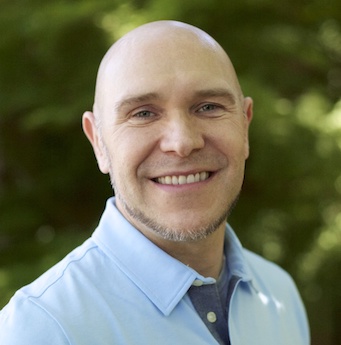 ---
BECKY FROMM started her professional cuddling and companionship company, Positivitouch, two years ago. She is driven by her desire to put more love in the world and help bring awareness to the often understated epidemic of skin hunger and lack of connection. Inspired by the results she and her clients were getting, she started up a YouTube channel called The Intimacy Imperative to spread the news: Www.positivitouch.com and www.theintimacyimperative.com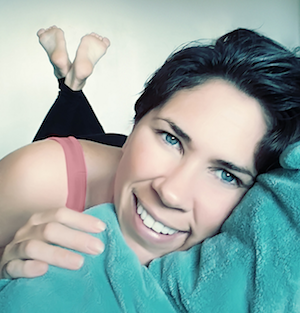 ---
BOB CZIMBAL over the past 25 years has created energetic and lighthearted presentations to: Love Tribe, Sex Positive (Ecosex Symposium), Network for New Culture and Sacred Tantra Club. He is the author of Vitamin T: A Guide to Healthy Touch and Kindred Spirits: The Quest Love and Friendship. Bob and his wife Magdalena have enjoyed 35 years in a polyamorous marriage. He offers counseling to deepen intimacy and provide solutions to the challenges of open relationships. Bob has dedicated his life to the evolution of the human spirit. His workshop, Joy of Erotic Love, will allow us all to imagine and inact a world - Polytopia - where there is an abundance of happiness, pleasure and loving embraces. Activities will range from solo exercises to duets to dynamic tribal interactions. Come play in an erotic way with healthy boundaries in a Polytopia of our own making.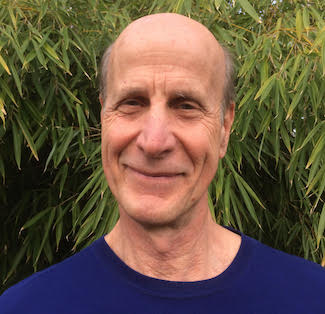 ---
CASSIE BRIGHTER is a trans activist and frequent speaker on consent, gender and intersectionality. She has facilitated dozens of workshops and seminars, focusing on consent, boundaries and interpersonal dynamics. A featured writer on Medium.com, she has been selected as top writer on Feminism and LGBTQ issues. Cassie has been practicing consensual non-monogamy for nine years and serves as a Board member for SexPositive World. Cassie brings a lot of personal experience, knowledge, sass and raw, truthful antedotes to the subject of healthy communication.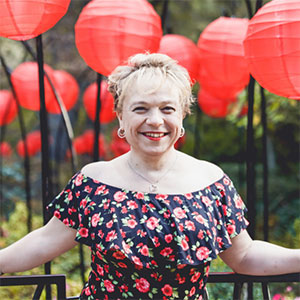 ---
EVITA SAWYERS is a vlogger and speaker about polyamory and the intersections of her black queer feminist identity as she lives out loud. The subject of the documentary "Poly Love", she is known for her frank perspective and candid narratives about her life, emotions, and experiences which she will be sharing as our featured speaker at the opening night gala. Her active social media presence in polyam circles coupled with her appearances on several podcasts, radio shows, television broadcasts and conference panels has earned her notoriety as a straight-no-chaser voice of color in the polyamorous community. What's most important to know about Vita, however, is that she is a regular human trying to figure out how to be the most free version of herself while allowing those she loves to do the same. You can gather some of her wisdom and inspiration in her Polytopia workshop about transitioning from monagamy to polyamory.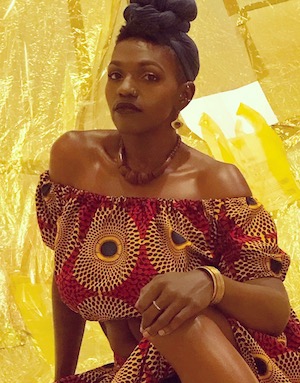 ---
GLORIA JACKSON-NEFERTITI has presented on the subject of bisexuality, as part of the PFLAG (Parents and Friends of Lesbians And Gays) Speakers Bureau and numerous times and in numerous ways about polyamory including presentations on solo poly. She brings all of her knowledge and experience to her most sought after workshop, "Transending Shame" which she has already presented to the 5th Annual Northeast Queer and Trans People of Color Conference (Amherst, MA), ConvergeCon (Vancouver, BC) and the Rocky Mountain Poly Living (Loving More) Conference in (Denver, CO).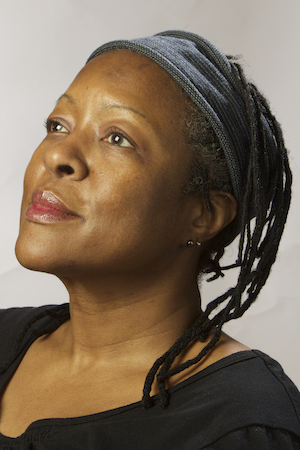 ---
MELANIE MOSELEY When Mel was young, she thought you were supposed to find your one true love and ride off into the sunset together. Before she even knew the term monogamy, that idea was burned into her brain. She didn't know there was any other option. In the suburban, hetero-normative world she grew up in during the 70s and 80s, it was all about getting your man. At the same time, all of her fantasies as a teen were about women. Then she discovered there's a huge world out there of possible relationship structures. Men, women, dyads, triads, and more. In fact, you can create your own structure and do it ethically and transparently! And so, off she went exploring. Sexology, the Musical is Mel's gift to the rest of us and a great, entertaining way to end your Saturday of learning at Polytopia before heading home, back to the hotel or into Polytopia, The Party!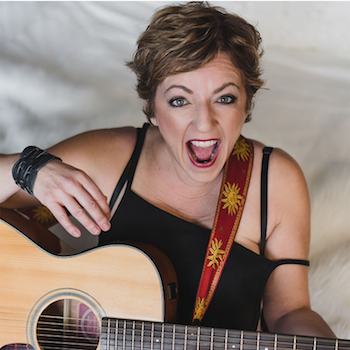 ---
PHOENYX is a free-spirited artist, writer, speaker, consultant, coach, philosopher, and psychonautical futurist. She has been a student of Relationship Anarchy theory and practice for three and a half years, combined with studies of anarcho-pacifism, social permaculture, decentralization, entheogenic exploration, taoism, and mind-hacking. She is currently authoring the book "Liberating Love: A New Paradigm of Conscious Relating and Relationship Anarchy," (more info at www.liberating.love), as well as a series of zines on the subject. With a love for serving as a bridge between people and ideas, she cultivates space, organizes events, and is launching a podcast and series of online courses. She is also the organizer of the Relationship Anarchy Portland Meetup group, and has been involved with SPP for several years. Join her at her RA workshop to learn tools for relating more consciously and authentically.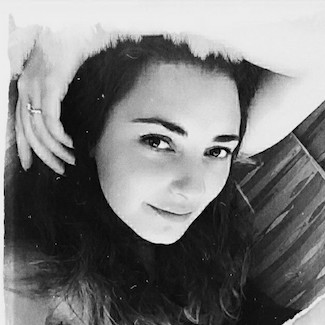 ---
TANYA JARVIK is a writer, performer, educator, and consultant who has been navigating the joys and complexities of ethical nonmonogamy for over twenty years. She also has an extensive background in the field of communications, and has studied narrative therapy, conflict transformation, and NVC. Her passion is helping others cultivate relationships that strengthen collective resilience by honoring personal autonomy. Tanya has wisely figured out that one workshop on jealousy is not enough. She'll be presenting two jealousy workshops at Polytopia this year: one for those of us who get jealous easily and one for those of us who rarely get jealous ourselves but want to be a good ally for our jealousy-prone partners.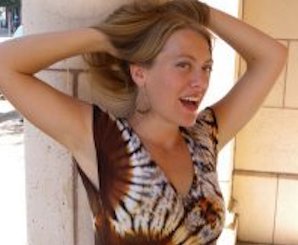 ---


Back by popular demand:

Many of our returning presenters and performers are providing favorite presentations that Polytopia participants look forward to every year along with great new workshops too to learn from and enjoy.
ADRIAN MARTIN is back at Polytopia for a third year with favorite and new original sex positive music and lyrics for the Friday night Opening Gala and Polytopia: The Party! on Saturday night. As a sex-positive songwriter, singer, guitarist and activist, Adrian knows how to titilate while educating about consent, sex positivity and the joys of polyamory. Adrian has performed on stages from Prague to Juneau performing sex positive songs for events by Dance Naked Productions, Whoopee!, Sex Positive Portland and Sex Positive World. Sing along with Adrian, we give you Verbal Consent!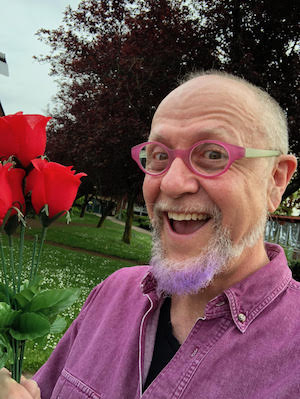 ---
CLIFF REES, Cliff has offered many workshops in Portland on intimacy, sexuality, communication, boundaries and presence, and has traveled to Europe and Hawaii 30+ times over the past 20 years to assist with Alan Lowen's week-long workshops on Tantra, intimacy, sexuality, and death (www.artofbeing.com) as a graduate of Alan's Body, Heart & Soul two-year training. His guided Massage-a-trois afternoon workshop experience at this year's Polytopia will fill quickly. Watch for the events schedule in late January so you don't miss out.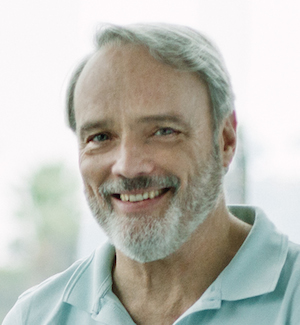 ---
ELEANOR O'BRIEN is the founder and artistic director for Dance Naked Productions, a sex positive theater and the sex positive theater festival Come Inside (now in it's third year). In the past 13 years, she has created four original ensemble productions: Theatrical Aphrodisiac, Pleasure, Permission, Possibility…, Lubricate Your Libido and The Dawn of Sex. She teaches workshops in finding the connection between our sexuality and our creativity, and is a narrative coach who works with individuals uncovering their sex stories. She has written and toured extensively with the solo shows GGG:Dominatrix for Dummies and Lust & Marriage. She holds an undergraduate degree in theater from Pomona College and an MFA from the University of San Diego/Old Globe Theater. Come enjoy theater you can learn from and be a part of poly theater with Eleanor.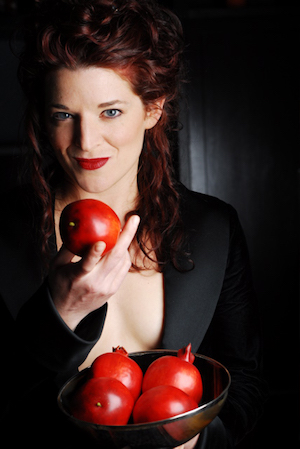 ---
GABRIELLA CORDOVA, Founder and Director of SexPositive World, a membership/volunteer organization with over 5000 members in 16 cities and 5 countries. She is the creator and producer of festivals and major events including Polytopia, Ecosex Symposium PDX, ErosFestNW, and the Sexual Health Speaker Series which has included (just to name a few) Christopher Ryan (Sex at Dawn), Janet Hardy (Ethical Slut), Dr. Annie Sprinke (enough said), Marty Klein (Sexual Intelligence), and Paul Jeonides (the Guide to Getting it On). She is an author, sex educator, community organizer, speaker and revolutionary. She has presented at the World Polyamory Conference and has been interviewed on countless podcasts on the topic of Sex Positive Culture. Gabriella and John Sickler will bring their successes, trials and tribulations around being monogamish into the workshop space at polytopia.

---
GWENN CODY LCSW, Locally known and widely respected therapist specializing in kink, poly, and other forms of alternative sexuality. Gwenn is a teacher and workshop leader in the areas of women's empowerment, sacred sexuality, and open relationship. http://gwenncody.com. Gwen will be joining us on the Lunch With Your Therapist discussion panel on Saturday. Her Three's Company workshop at Polytopia is a popular exploration of what it takes to expand intimacy beyond the dyad, especially in the bedroom. She helps everyone identify the patterns that triads can fall into, and begin to get some practice in creating more inclusive relating patterns including how to open and use the exponential increase in erotic energy that is available in triads.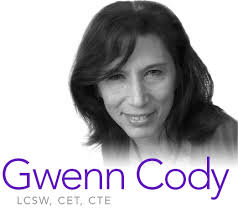 ---
JIMENA ALVARADO teaches about social justice, queer issues, and activism. Working from an intersectional perspective, she is interested in how different identities and power dynamics affect people's lives. She has a background in Community Psychology and Gender and Women's Studies, and teaches social justice full time at Portland Community College. Find her on Saturday in the Sex Positive Commons - our lunch disscussion panel about seeking respect and dignity for all in common spaces.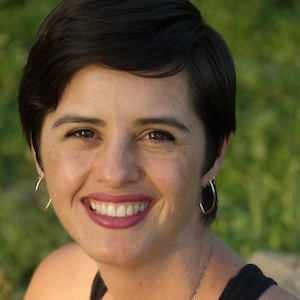 ---
JOHN SICKLER is a certified gestalt therapist in private practice in Portland, Oregon. He specializes in working with adults in open relationships and is also a Sex Positive Portland board member and co-director of Sex Positive World. John and Gabriella Cordova frequently present together as sex and relationship educators and are in partnership facilitating the further growth of Sex Positive World. Polypopia's polyfriendly Lunch With Your Therapist discussion panel is a helpful way to learn more about what works and what doesn't in navigating loving more. Come meet John and other therapists who can help you on your way to healthy relating and join John and Gabriella Cordoba to learn more about the joys and challenges of being monogamish.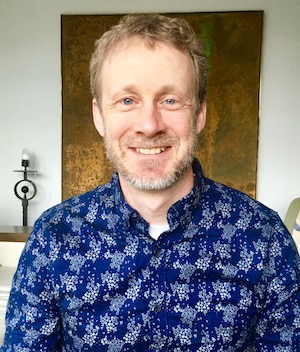 ---
RAY COHEN is a professional counselor, focusing on sexual healing, relationships and polyamory. He is also a fitness coach, working directly with taking care of the body and with the obstacles that get in the way. Ray travels and teaches classes with Amara Karuna, including Sacred Pelvic Healing Massage, Heartbeat Therapy and Rivers of Love. His Wheel of Consent workshop at Polytopia last year, based on the work of Betty Martin, reminds us that there is always more to learn to be able to distinguish between receiving and giving, what they are and what they are not. Stay tuned to hear what Ray is bringing us this year.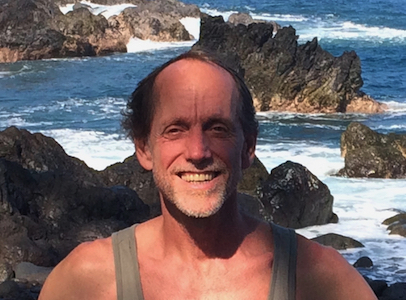 ---
SAFFIRE BOUCHELION, Saffire lives in Portand and travels the world to bring a deeper sense of embodiment, self empowerment and self expression through the use of sound and movement. He raises awareness and facilitates dialogue around race and intersectionality in the dance and sex positive communities. His co-leadership of the town hall style workshop addressing racism was presented first at Dance Camp Northwest in 2017 and led to joining the board and planning committee for DCNW's 2018 eight day festival. One of Portland's most popular ecstatic dance DJ's, Saffire will be entertaining us in some parts of Polytopia and educating us in others, with a workshop entitled Color in Poly, leading us all to a more embodied awareness of our desires, fears and deeper selves.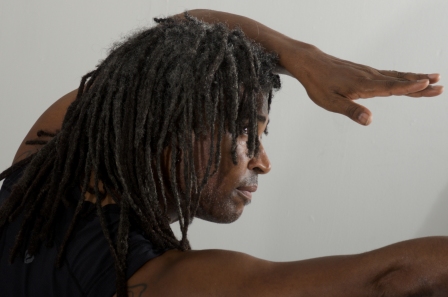 ---
STELLA HARRIS is such a nerd about communication that she wrote a book about it - Tongue Tied: Untangling Communication in Sex, Kink, and Relationships coming out this September from Cleis Press. As a Certified Intimacy Educator and Sex Coach, she teaches everything from pleasure anatomy, to communication skills, to kink and BDSM. A regular at SheBop and KinkFest locally, Stella also teaches at venues and conferences across the country (and Canada!) recently appearing at Dark Odyssey: Surrender in San Francisco and Kinky Kollege in Chicago. In addition to her upcoming book, Stella has been busy writing her new sex column for the Willamette Week, Humptown! Learn more at www.stellaharris.net. Stella will be helping us with our communication in the bedroom in one workshop and then educating us all on toys in the bedroom in her second workshop for this year's Polytopia.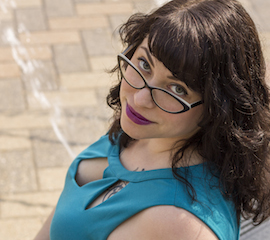 ---
AND MORE . . . These Sex Positive Portland Community members will be sharing with us as well . . .
MARILEE HARRISON AND JAMES WINDAU Early on James and Marilee were best friends and deeply in love, but didnt know how to communicate needs, wants, desires, boundaries, or even how to talk about what they wanted which led to a lot of misunderstanding and repressed sexuality that then led to a pretty lame sex life. They experimented with multiple sexual partners but with poor communication skills, lack of self-esteem, and an additional sex partner that didn't respect boundaries...a painful divorce followed. Once James found a way to learn about his wants and desires and how to communicate those things, he gained self esteem and new skills which he introduced to Marilee. Their new found communication skills allowed them to explore the world of polyamory together and to grow stronger and better. Their friendship was always strong but its deeper than they ever knew possible, it's more realistic, honest. Find out more about their story and how it can touch your story in the Sunday Lunch Panel: Hard Poly Tales with a Happy Ending.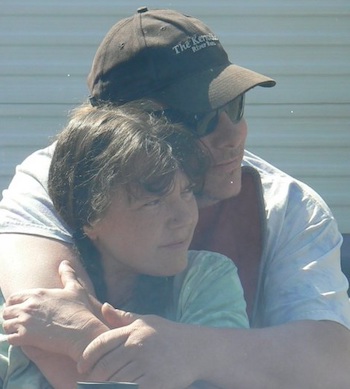 ---
---


POLYTOPIA SCHEDULE OF EVENTS:
Friday Evening: Opening Gala 7 - 11pm
(6pm-7pm presenter and patron dinner)
Gala included in the full weekend pass. Gala and dinner with the presenters included in the special Patron pass.
Gala-only tickets on sale on line for $20. $25 at the door.
A social hour with optional connection games and a no-host bar

Live music with Adrian Martin

Poly theater with Eleanor O'Brien and Dance Naked Productions

Motivational address by Poly vlogger, Evita Sawyers

Presenters sharing about their workshops and gatherings for the weekend.

Dance the night away with ecstatic dance DJ, Saffire Bouchelion
---
---
Saturday: A Day of Workshops 10am - 5pm
Included in full weekend pass.
On sale starting Feb 1st: $85 per day (workshops, discussion panels/groups and buffet lunch).
On sale March 1st: Individual workshop tickets. Prices to be announced.
10:00 to 11:30

Morning Workshops
Intro to Relationship Anarchy - Phoenyx Guyton
Phoenyx will be providing tools for relating more consciously and authentically. Have you ever wondered what it's like to relate to others in a way that is less defined by expectations, assumptions, rules, and obligations? RA is a philosophy and practice grounded in respect for autonomy, authentic co-willing, voluntary engagement, and anti-authoritarianism. It calls into question the conventional social norms, beliefs, and customs around relationships (including the notions of ownership, scarcity, and entitlement), allowing for conscious alignment of intentions with those we choose to relate to. RA transcends polyamory and romantic/sexual relationships, in general, to include ALL of our interpersonal relationships. In this talk, we will cover the 5 pillars of the philosophy and their underlying truths and discuss helpful tools for putting RA into practice.
Jealousy from the Inside - Tanya Cope Jarvik
If you are currently struggling with jealousy, or if you are more prone to experiencing jealousy than you think you ought to be, Tanya's workshop is for you. Jealousy has developed a bad reputation in polyamorous circles, but it is a perfectly normal human response, and it can be a great teacher. In this class, we'll learn how to develop a better relationship with the various emotions that make up the core of the jealous response. In addition to discussing practical strategies for engaging with jealousy in more productive ways, we'll do a deeper dive, tackling some of the unhelpful personal beliefs and societal narratives that may be causing unnecessary suffering in our open relationships with our loved ones.
Transcending Shame - Gloria Jackson-Nefertiti
Do you experience guilt, shame and feelings of inferiority around your sexuality/sexual expression, gender identity, and/or race? Until recently, Gloria Jackson-Nefertiti believed there was something inherently shameful about her, due to her being a Black bisexual femme woman with mental illness, as well as a former fundamentalist Christian and cult member. This workshop tackles the topic of personal shame and the damage that it causes when left unchecked. For participants to create self-safety, it is necessary to interrupt shaming language. This interactive workshop gives participants the opportunity to: understand the meaning of shame; learn the difference between guilt and shame; gain awareness of shaming phrases and behaviors that are commonly used; recognize when they are being shamed; and learn ways to confront others who shame them.
11:30 to 12:30: Lunch Panels and Discussion Groups
Catered lunchtime buffet (animal protein, vegetarian and gluten free options) while we all enjoy our choice of two discussion panels:
Lunch with your Therapist: What to Expect from a Poly Friendly Therapist with Gwen Cody, John Sickler and Bartja Watchel.
The Sex Positive Commons: Seeking Respect and Dignity for All with Jimena Alvarado, Cassie Brighter and our own Polytopia event planner, Karen Hery.
Or check out one or more of the affinity group tables forming more informally during lunch (kink, poly parents, POC, solo poly, etc). Sit down and talk awhile with people you have things in common with.
1:00 to 2:30:

Midday Workshops
Consensual non-monogamy 2.0: Lessons from the past, strategies for the future - Angie Gunn
In the last 5 years the non-monogamous lifestyle has catapulted into the media and more people than ever are choosing to engage in relationship structures which challenge the mononormative cultural framework. In the excitement to explore and express these parts of ourselves however, we miss vital opportunities to first assess who we are, our relational style, wants and needs, and current partner's identity. While we spend our whole lives learning to be monogamous through family, television, cultural images etc, very few of us have successful templates for engaging with others in new ways, particularly within sexuality communities. At times we also inadvertently re-create patterns from monogamy, in our new structures. In this workshop, Angie presents the newest non-monogamy research and explore some of the most common pitfalls individuals run into, as well as how to create the relationship that most reflects your authentic self.
Building Healthy Relationships - Cassie Brighter
We all long for love and connection. Connection is an important human need. So we gravitate to relationships. And relationships bring with them challenges and conflict. Unfortunately, we are often not taught the skills to effectively navigate conflict, workout challenges, and steer relationships to maximize happiness and minimize hurt. Many of us just don't know how to do it. And when we are managing several relationships at once, it requires even more skill. By diving into a series of guided exercises together, Cassie will take us all to a better understanding of how to consciously build healthy relationships.
Three's Company - Gwenn Cody
Join Gwenn Cody for an exploration of what it takes to expand intimacy beyond the dyad, especially in the bedroom. She will help you identify the patterns that triads can fall into, and begin to get some practice in creating more inclusive relating patterns including how to open and use the exponential increase in erotic energy that is available in triads. This workshop is experiential (clothing on) so come ready to dive in!
3:00 to 5:00:

Afternoon Workshops
The Joy of Erotic Love - Bob Czimbal
Imagine a world - Polytopia - where there is an abundance of happiness, pleasure and loving embraces. We begin by expanding our capacity to experience delight, laughter and play. The freedom to express our erotic nature stimulates the desire for sensual & sexual encounters. Pleasure and passion are paths to higher consciousness. Explore a variety of ways to increase affection and deepen intimacy in the Erotic Zone. We will co-create a safe space by honoring each individual's right to determine their level of engagement. Activities will range from solo exercises to duets to dynamic tribal interactions. The Joy of Erotic Love provides an ecstatic blend of highly contactful exchanges using movement, breath and sound. Both beginners and seasoned adventurers are welcome. Now is the time to create a community of Kindred Spirits to embody these essential qualities.
The Erotic Artists' Way: a Playshop - Eleanor O'Brien
Join Dance Naked Productions artistic director Eleanor O'Brien for a playshop that combines storytelling, games and writing exercises to help create your own original sexual expression. Eleanor has a knack for bringing awareness and courage to every sex positive artist-in-the-making that she meets and that includes you.
Poly Transitions and Breakups - Angie Gunn
Come to this workshop to learn about intentional Decoupling: managing the trauma of dating transitions, endings and beginnings in non-monogamy. We've all been through that devastating break up. Now add in a few more partners, and their partners and watch the pieces shuffle. This can be so devastating because relationship transitions resemble trauma symptoms and patterning in our bodies. This trauma can be exacerbated by the reactions of other partners, the intensity of the decoupling required, and the presence of support or lack thereof. This workshop will explore the challenges these dynamics present, and ways that we can be intentional in seeking to connect and at times disconnect. We will support individual healing approaches, as well as addressing the loss in the larger network. Strategies for protecting the rest of the relationship network as well as your own well-being will be coupled with discussion and group exploration of the ethics and values driving non-monogamous partnering. Bring your questions, examples and polyam network.
5:00 – 6:00:

Cocktail Hour
---
---
Saturday Night:
Sexology: The Musical 8pm - 9pm
The Q Center, 4115 N Mississippi Ave
Included in a Polytopia Patron Pass. $10 for all other pass holders and Polytopia: The Party! ticket holders. $15 on line. $20 at the door.


Polytopia is proud to add Sexology: The Musical to the weekend line up of sexy, entertaining ways to learn about open and opening relationships. Written and performed by Mel Moseley, this lively, one woman show will be right across the street from the SPP Center just before the Saturday Night Party.
Sexology: The Musical spreads the gospel of sex-positivity. Mel Moseley is a performer, musician and teacher who focuses on encouraging sex-positivity, human connection, and self-love. Join Mel as she explores her journey from monogamy to solo-polyamory in this one-woman musical. You'll be glad you did!
Polytopia: The Party! 9pm - 1am
Sex Positive Portland's Center, 4124 N. Mississippi
Included in the Polytopia weekend passes.
Tickets on sale now: $20 on line. $25 at the door.
Walk the talk by coming out to play!
Dance, explore, and party with your new best friends and poly partners a quick drive or public transportation ride away from the Crowne Plaza into one of the most festive streets in Portland, Mississippi Avenue at Sex-Positive Portland's main gathering center.
Sober, consensual fun! (You can BYOB and have our bartender hold your drinks as long as you keep yourself on the responsive, aware side of consensual connection)

Fun for all levels of exploration

A variety of intimate play rooms that follow Sex-Positive Portland's leveling system accessible by Sex-Positive Portland members and anyone entering a play room escorted by a member

DJ and dancing

Live music and mixer games

Polyamorous Story Telling in our Intimate Space
---
---

Sunday: A Day of Workshops 10am - 5pm
Included in full weekend pass.
On sale starting Feb 1st: $85 per day (workshops, discussion panels/groups and buffet lunch).
On sale March 1st: Individual workshop tickets. Prices to be announced.
10:00 to 11:30: Morning Workshops
Jealousy from the Outside: How to Support a Struggling Partner - Tanya Cope Jarvik
If you have a partner or metamour who is currently struggling with jealousy, or if you are typically the less-jealous person in your relationships, this workshop is for you. Sometimes it's hard to know how to support a partner who is in a difficult emotional space, and jealousy can be particularly treacherous territory. In this class, we'll discuss how to show up for loved ones who are dealing with jealousy without sacrificing our own autonomy. We'll also cover prevention, triage, and calming strategies that can help return our relationships to equilibrium.
Primary Wired: The Benefits and Challenges of Being in Primary Relationship - Gabriella Cordova & John Sickler
Are you in primary relationship or want to be? What are the benefits and challenges? Do you ever feel looked down upon by the poly community because you actually like being on the "relationship escalator"? We will discuss best practices in honoring and managing openness while having a primary. If you love having "the one," the one who puts you first while still allowing the beauty of connection with others and you enjoy the rhythm and flow of the familiar and dependable, but you have questions about how to do it consciously and ethically. This workshop is for you.
Color in Polyamory: Relationship Alchemy - Saffire Bouchelion
Complicated and challenging things go on when people of color and people of privilege Poly together. Saffire Bouchelion has a lifetime of experience being one of the few people of color "in the room". Over a decade of experience and exploration of open relationships have given him perspective and skills that he utilizes to educate and inspire. Learn how to have difficult conversations with heartfelt compassion and meet up well with others who come from different cultures and socioeconomic circumstances. Using voice and movement, Saffire will take us all closer into ourselves and into the alchemy of mixed race relations so we can engage, disengage and reengage with grace and dignity for all.
11:30 to 12:30: Lunch Panels and Discussion Groups

Catered lunchtime buffet (animal protein, vegetarian and gluten free options) while we all enjoy our choice of two discussion panels:
Sex Positive World: How to Find and Form Sex Positive Chapters Worldwide with Sex Positive World Founder Gabriella Cordova and other Sex Positive chapter leaders.
Hard Poly Tales with Happy Endings: Real Poly Lives shared with Marilee Harrison and Jay Wind.
Or check out one or more of the affinity group tables forming more informally during lunch (kink, poly parents, POC, solo poly, etc). Sit down and talk awhile with people you have things in common with.
11:30 to 12:30: Buffet lunch for pass holders
Catered lunchtime buffet (animal protein, vegetarian and gluten free options) and enjoy your choice of two discussion panels: Sex Positive World/Finding and Forming Sex Positive Chapters Worldwide or Hard Poly Tales with Happy Endings/Real Poly Lives. Or check out one or more of the affinity group tables (kink, poly parents, POC, solo poly, etc). Sit down and talk awhile with people you have things in common with.
1:00 to 2:30: Midday Workshops
Foolin' Around: Introducing Toys in the Bedroom – Stella Harris
Have you ever wondered how to introduce sex toys to your own bedroom play? Are you curious but don't know where to start? Or maybe you've been using some toys for years, and want to expand beyond the basics— this class is for you. We'll talk about the best toys to use with partners from vibrators and dildos and butt plugs to kinky items like paddles and blindfolds and rope. We'll also show you the benefits of wedges and supports to create more satisfying sex positions. This class has something for everyone and in addition to everything you'll learn, the class itself is a perfect date. Try something novel and naughty with your sweetie!
Transitioning from Monogamy to Polyamory - Evita Sawyers
Evita Lavitaloca Sawyers will share lessons learned through her journey from monogamy to polyamory with candor and humor. Among other things, she will address the importance of and how to be a decent human being through it all, owning your own issues, and examining your assumptions. Join her in this engaging workshop, as she breaks some things down, builds some things up while offering her truth and answering some of your biggest questions.
Giving and Receiving: Touch Positive Awareness – Ray Cohen
Knowing more about what we are doing as we touch each other and why helps our existing and new relationships thrive and shine. There's always more to learn to be able to distinguish between receiving and giving, what they are and what they are not, how they affect our relationships and our experience of touching and being touched. Ray Cohen will use The 3-Minute Game, invented by Harry Faddis and explored by Betty Martin, who developed the Wheel of Consent, to help us all explore our knowledge of boundaries and consent, learn how to more clearly ask for what we want, and find out where the blocks and confusion are in getting what we want in our relationships.
3:00 to 5:00: Afternoon Workshops
Communication in the bedroom: asking for what you want – Stella Harris
Knowing what you want isn't as easy as it sounds. Asking for it can be even trickier. That kind of honesty puts us in a vulnerable place, and opens us up to rejection, or to being shamed for our desires. People of all genders and sexualities have a lot of cultural baggage to work through. From messages implying that wanting sex or pleasure is slutty (and that that's a bad thing) to sex tips that make it sound like we're supposed to be able to read our partners minds. All of this sets us up for failure, and for those reasons and more, many people never take the chance to open a dialog with their partner(s). But being able to talk about your wants and needs is the only way to get them met. In this class we'll talk about ways to put yourself and your partner at ease, styles of communication, and specific examples of tools and phrases to try. We'll talk about ways to start the conversation and ways to incorporate communication into dirty talk. Not even sure what to ask for? We'll talk about some common fantasies you might want to try.
Consensual Cuddle - Becky Fromm
An interactive workshop on platonic touch…..and since this is Polytopia, with a sensual twist! Learn how cuddling can be a perfect stepping stone if you are just thinking about opening up a previously monogamous relationship with less anxiety and fear. Learn how we can see the beauty in any person, how boundaries can aid in a deeply fulfilling experience, even (and especially) between long-time partners, and how non-sexual intimacy could be a step towards turning our sex-negative culture into one that celebrates ALL intimacy! Cuddling is also a perfect setting to practice consent, communication, how to reap joy from giving (as well as receiving), Come and get your cuddle+ on! Come with people you already want to cuddle with or find cuddle partners at the workshop.
Massage-A-Trois - Cliff Rees
Facilitated Massage-A-Trois is a guided, deeply sensual event where we'll learn to give and receive touch in a profoundly connected way. This isn't a therapeutic massage - it's a Tantra mini-event. We'll start with an introduction and clarification of boundaries, desires and consent as they apply to both givers and receivers. You'll then form your 3some and enjoy 20 minutes per person of moving sensual energy in a variety of delicious ways. You'll leave with an oxytocin high that will last for days! Come with partners you want to form a 3some with or find your 3some at the workshop.
5:00 – 6:00: Closing Gathering
---
---