Description
THIRD ANNUAL POLYTOPIA - A POLYAMORY AND OPEN RELATIONSHIP SYMPOSIUM AND CELEBRATION!
Curious about polyamory? Opening up your relationship? Already loving more and ready for something more?
This weekend exploration of polyamory includes an opening night gala, workshops, panel discussions, a poly house party and a guided poly puja. Come learn, play, and explore your edges. Bring your friends and extended poly family, meet new friends and lovers, find your people!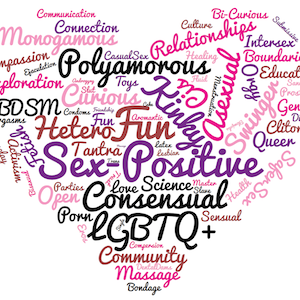 KamalaDevi and Michael McClure, stars in Showtime's hit docu-series Polyamory: Married and Dating, will be sharing knowledge, tips, and wisdom along with Sex-Positive Portland's community presenters while we celebrate a passion for loving more.
We've just added an Encore Presentation of KamalDevi and Michael McClure for Sundasy evening. So if you missed being able to get tickets for their Puja on Saturday night, don't dispair. Or, if you are planning to attend but think you want more, join us in the divine setting of Elysium Lodge just 20 minutes outside of Portland. For more information about the venue go to www.ElysiumLodge.com. Socializing starts at 7:00pm. KamalaDevi and Michael's talk begins at 8:00.
Money-saving, all-weekend passes, opening night tickets and Saturday night party tickets are on sale now! Early bird passes - now through March 1st – are just $145 with 5 meals (a super bargain) and $105 for events only (a big savings over individual event ticket prices). Weekend passes will be $175 with meals and $140 without meals starting March 2nd. Earlybird weekend pass holders have first dibs during early bird pricing through March 1st at the 30 spaces available in KamalaDevi's Pleasure and Play Puja on Saturday night. Opening Night Gala Tickets and Saturday's Polytopia: The Party! tickets are on sale now for $15, $20 at the door. Saturday and Sunday day passes and Puja tickets for everyone go on sale March 2nd. Individual workshop ticket sales, where space is still available, will be sold closer to the event.

Polytopia offers two types of workshops – workshops for those who are already well-experienced with polyamory and ones for those who are relatively new to navigating the joys and pitfalls. Weekend and day passes including meals include lunchtime discusssion panels on Saturday and Sunday. Workshops and discussion panels will explore poly-living styles, how to overcome pitfalls including jealousy, time management, building poly families & raising kids in poly, queer poly, threesomes and moresomes, negotiating boundaries & agreements & much more!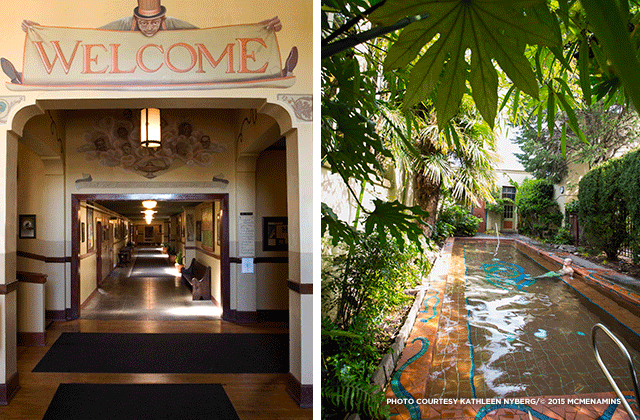 This year, Polytopia is being held at the century-old McMenamins Kennedy School in NE Portland. Closed as a school in 1975, the location has morphed into a happening hotel with 57 rooms, a variety of restaurants and bars, a gymnasium, soaking pool, meeting rooms, a movie theatre and a lovely courtyard. Our meal-included event tickets are discounted below prices elsewhere in the building. To book a room at the Kennedy School during Polytopia, call the hotel front desk at (503) 249-3983. As of March 19th, 10 rooms were still available on Friday, April 13th and just 3 rooms on Saturday the 14th. Book now for the best pricing.
All events are for adults 18 and over. Membership in Sex-Positive Portland is not required to attend events and workshops of Polytopia. There will be play areas at this event that can be entered by non members only when accompanied by a member. Check us out on Meetup.com to find out more about membership in Sex-Positive Portland.
What are you waiting for? Come enjoy a great weekend filled with everything Polytopia, Sex-Positive Portland and the Kennedy School have to offer!
---
---
This year's lineup includes:
KAMALADEVI AND MICHAEL MCCLURE, our featured presenters, KamalaDevi travels the world to facilitate retreats for the International School of Temple Arts (ISTA), she also enjoys a rich home life by the beach in San Diego with her husband of over 15 years, Michael McClure, and their 10 year old son. She is the author of several books including Polyamory Pearls. Michael McClure is a poly activist, musician, environmentalist, actor and a co-founder of Tantra Theater with over 20 years of experience in Tantra and polyamory. He leads men's groups and is a spokesman for honesty, sexual liberation and safer sex. Together they star in Showtime's hit docu-series, Polyamory: Married & Dating and have appeared on appeared on Dr. Drew, Ricki Lake and the Tyra Banks Show. http://www.KamalaDevi.com
Note: Tickets have sold out for most of the events, however, we've just added an encore event on Sunday evening featuring KamalaDevi and Michal. Check out the options under ticketing.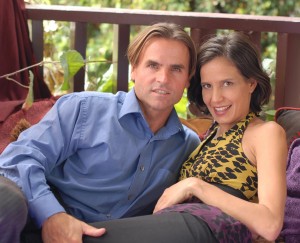 ---
GABRIELLA CORDOVA, Founder and Director of SexPositive World, a membership/volunteer organization with over 5000 members in 16 cities and 5 countries. She is the creator and producer of festivals and major events including Polytopia, Ecosex Symposium PDX, ErosFestNW, and the Sexual Health Speaker Series which has included (just to name a few) Christopher Ryan (Sex at Dawn), Janet Hardy (Ethical Slut), Dr. Annie Sprinke (enough said), Marty Klein (Sexual Intelligence), and Paul Jeonides (the Guide to Getting it On). She is an author, sex educator, community organizer, speaker and revolutionary. She has presented at the World Polyamory Conference and has been interviewed on countless podcasts on the topic of Sex Positive Culture.

---
EVELIN DACKER, MD, Family and Integrative Medicine.
Evelin Dacker MD is an Integrative Family Physician, Sexual Health Activist and Consent Educator. She has been a member of SPP for two years and CEO since January 2018. She created the STARS talk to help guide safer sex conversations and move towards a consent-based sexual culture.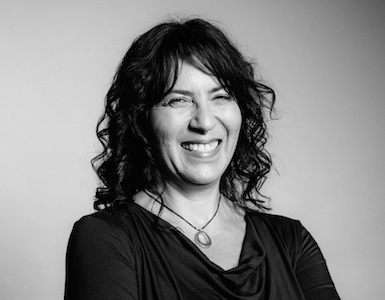 ---
SAFFIRE BOUCHELION, Embodiologist, hand pan drummer and dance and movement instructor in 15 countries, Saffire will be our ecstatic dance DJ on Friday night and part of the polyamourous trio sharing poly perks and poly problems in a lunchtime discussion panel. Saffire lives in Portand and travels the world to bring deeper sense of embodiment, self empowerment and self expression through the use of sound and movement.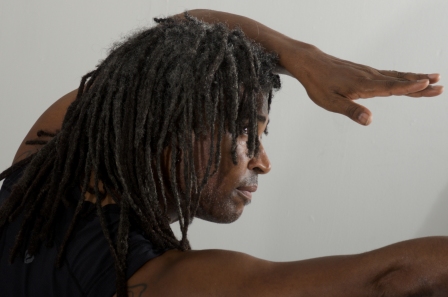 ---
THREE DOLLAR BILL is back at Polytopia for a second year with the original music and lyrics of Adrian Martin and Mel Moseley. This charismatic duo will be kicking off the Friday night Opening Gala and sparking up Polytopia: The Party! on Saturday night. They tittilate while they educate about consent, sex positivity and the joys of polyamory. Mel and Adrian met six years ago on OK Cupid and have been making music ever since including lending their musical talents to this winter's run away theater hit "Sex We Can" at Portland's Clinton Street Theater.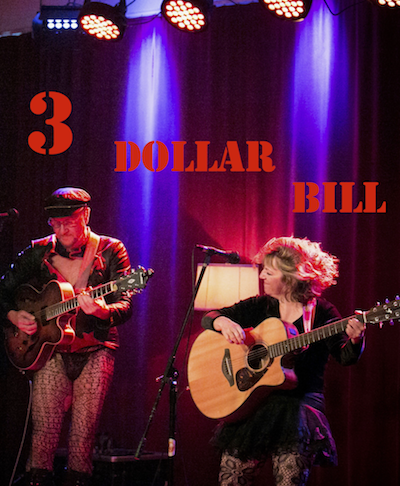 ---
ELEANOR O'BRIEN is the founder and artistic director for Dance Naked Productions, a sex positive theater and the sex positive theater festival Come Inside (now in it's third year). In the past 13 years, she has created four original ensemble productions: Theatrical Aphrodisiac, Pleasure, Permission, Possibility…, Lubricate Your Libido and The Dawn of Sex. She teaches workshops in finding the connection between our sexuality and our creativity, and is a narrative coach who works with individuals uncovering their sex stories. She has written and toured extensively with the solo shows GGG:Dominatrix for Dummies and Lust & Marriage. She holds an undergraduate degree in theater from Pomona College and an MFA from the University of San Diego/Old Globe Theater.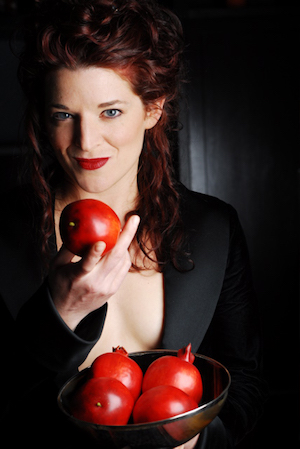 ---
GWENN CODY LCSW, Locally known and widely respected therapist specializing in kink, poly, and other forms of alternative sexuality. Gwenn is a teacher and workshop leader in the areas of women's empowerment, sacred sexuality, and open relationship. http://gwenncody.com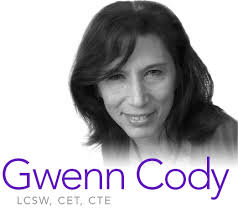 ---
JOHN SICKLER is a certified gestalt therapist in private practice in Portland, Oregon. He specializes in working with adults in open relationships and is also a Sex Positive Portland board member and co-director of Sex Positive World. John and Gabriella Cordova frequently present together as sex and relationship educators and are in partnership facilitating the rapidly growing Elysium Lodge Retreat and Event Center.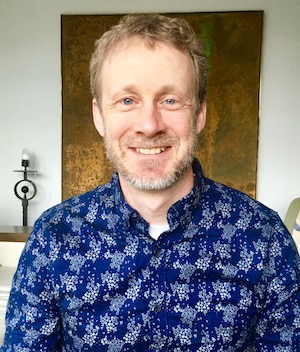 ---
SCOTT CATAMAS AND EMILY ORUM Love Coaches Scott & Emily unite together as guest presenters in Gabriella Cordova and John Sickler's Polytopia workshop. This Dynamic Duo provides a safe and powerful container of love for transformation, empowerment and building harmony is relationships. They have the ability to identify and re-pattern hindering core patterns and beliefs that hold people back from their true nature of love. Their passion is helping couples to remember the love and reignite passion and intimacy in their relationship. Scott & Emily have a deep appreciation for the complexity of relationship and embrace all aspects of the human experience. They are a "New Paradigm Duo", unique in many ways. Their work is profound, playful and fun! www.lovecoachacademy.com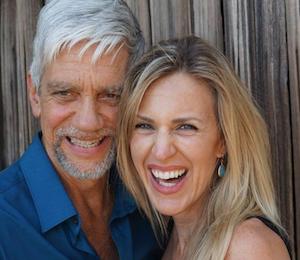 ---
STELLA HARRIS is such a nerd about communication that she wrote a book about it - Tongue Tied: Untangling Communication in Sex, Kink, and Relationships coming out this September from Cleis Press. As a Certified Intimacy Educator and Sex Coach, she teaches everything from pleasure anatomy, to communication skills, to kink and BDSM. A regular at SheBop and KinkFest locally, Stella also teaches at venues and conferences across the country (and Canada!) most recently appearing at Dark Odyssey: Surrender in San Francisco and Kinky Kollege in Chicago. In addition to her upcoming book, Stella has been busy writing her new sex column for the Willamette Week, Humptown! Learn more at www.stellaharris.net.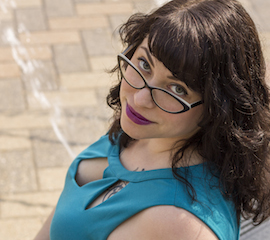 ---
JIMENA ALVARADO teaches about queer issues with a special focus on relationships and everyday interactions. Working from an intersectional perspective, she is interested in how different identities and power dynamics affect people's lives. She has a background in Community Psychology and Gender and Women's Studies, and teaches social justice full time at Portland Community College.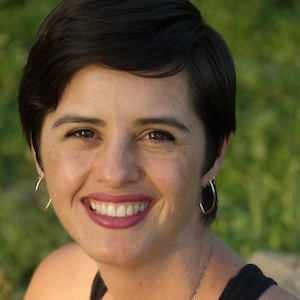 ---
CLIFF REES, Cliff has offered many workshops in Portland on intimacy, sexuality, communication, boundaries and presence, and has traveled to Europe and Hawaii 30+ times over the past 20 years to assist with Alan Lowen's week-long workshops on Tantra, intimacy, sexuality, and death (www.artofbeing.com) as a graduate of Alan's Body, Heart & Soul two-year training.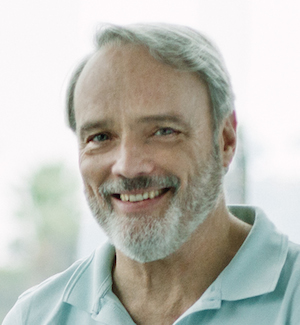 ---
AMANDA ROSE, a Portland based anthropologist, sex positive educator, and activist is dedicated to the removal of conditioned shame and stigma currently surrounding human sexuality and relationships. As a community leader, Amanda works to refine solid practices necessary to an inclusive, conscious community. She has organized and facilitated over a hundred events.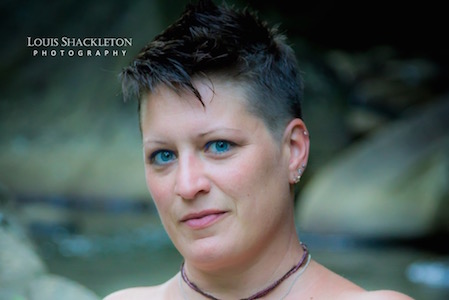 ---
RAY COHEN is a professional counselor, focusing on sexual healing, relationships and polyamory. He is also a fitness coach, working directly with taking care of the body and with the obstacles that get in the way. As a holistic practitioner Ray works with the entire person, honoring the mind, body, and soul. He works with the energy of emotions, helping to effectively release inner blocks to allow healing and moving through difficult circumstances. Ray travels and teaches classes with Amara Karuna, including Sacred Pelvic Healing Massage, Heartbeat Therapy and Rivers of Love.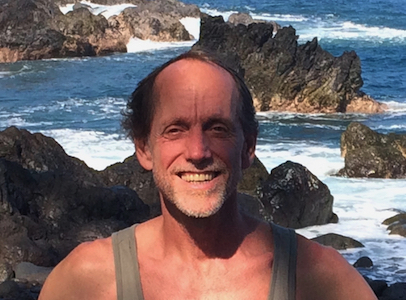 ---
DR. LIZ POWELL is on a mission to help you have more meaningful, pleasurable relationships in life and work, as well as the bedroom. She's a coach and licensed psychologist. Dr. Liz has made multiple media appearances, including as a co-host as on the Life on the Swingset podcast and on the Canadian Broadcasting Corporation radio show Ideas. As a sex educator, Dr. Liz has spoken on many stages internationally including the American Association of Sexuality Educators, Counselors, and Therapists Annual Conference, the Guelph Sexuality Conference, and the Woodhull Sexual Freedom Summit. Dr Liz believes that being confident in who you are is the gateway to great relationships and great sex - and great sex, according to Dr. Liz, can change the world. Learn more about Dr. Liz at sexpositivepsych.com, Sex-Positive Psych on YouTube and Facebook, and @sexpospsych on Twitter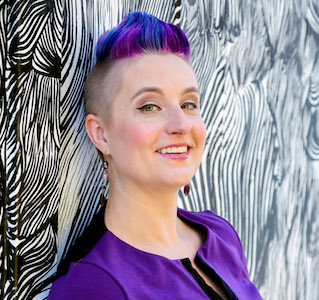 AND MORE . . . Even more experienced polyamorous presenters will be joining us for lunchtime discussion panels on Saturday and Sunday. Order of presenters in the weekend schedule below subject to change.

---
---


POLYTOPIA SCHEDULE OF EVENTS:
Friday Evening: Opening Gala 7 - 11pm (optional 6pm-7pm dinner)
Gala included in the full weekend pass. Gala and dinner with the presenters included in the full pass with meals.
Gala-only tickets on sale now for $15 in advance, will be $20 at the door. Gala including dinner with the presenters starting at 6pm on sale starting March 2nd, $25 (advanced tickets only).
A social hour with optional connection games and a no-host bar

Delicious McMenamin's food for our dinner guests and light snacks for all

Live music with Adrian Martin and Mel Moseley of the poly band, Three Dollar Bill

A polyamory comedy performance by Sex-Positive Portland's own Stuart Rice

Motivational address "Liberate Your Lovelife" by our headliner, KamalaDevi

Presenters sharing about their workshops and gatherings for the weekend.

Dance the night away with one of Portland's most sought after ecstatic dance DJs, Saffire Bouchelion
---
---
Saturday: A Day of Workshops 10am - 5pm
Breakfast, workshops and a luncheon discussion panel included in your full weekend pass with food. Workshops only in a full weekend pass without meals. SOLD OUT
On sale starting March 2nd: $65 per day (workshops, discussion panels and meals). SOLD OUT
On sale closer to the event: $15 and $25 individual workshop tickets. If space is still available, $20 and $30 at the door. TICKETS STILL AVAILABLE AT THE DOOR FOR: Sex & Creativity Workshop with Eleanor O'Brien


8:30 – 9:45
BREAKFAST: Our full weekend pass holders with meals can gather before workshops start for a buffet breakfast with poly host, Eleanor O'Brien.
10:00 to 11:30
Polyamory 101: Theory Meets Reality with Cliff Rees
We are all polyamorous. We became that way as soon as our love was inspired by something other than Mother, the first love in almost all cases. We all take for granted that it's possible to simultaneously love more than one friend, to simultaneously love more than one child, and (for most of us) even to simultaneously love more than one expression of the Divine, yet somehow the overwhelming cultural belief many of us grew up with is that it's not only not possible to really love more than one partner at a time, but it's positively WRONG to even want to do so. We'll be discussing the challenges and joys of loving more than one partner and all the many ways that can play out in our lives.
Giving and Receiving - The Advanced Course with Ray Cohen
Knowing more about what we are doing and why helps our existing and new relationships thrive and shine. There's always more to learn to be able to distinguish between receiving and giving, what they are and what they are not, how they affect our relationships and our experience of touching and being touched. Ray Cohen will use The 3-Minute Game, invented by Harry Faddis and explored by Betty Martin, who developed the Wheel of Consent, to help us all explore our knowledge of boundaries and consent, learn how to more clearly ask for what we want, and find out where the blocks and confusion are in getting what we want in our relationships.
11:30 to 12:30
LUNCH: Our full weekend pass holders with meals and day pass participants will be gathering in between workshops for a buffet lunch in our workshop rooms with the choice of two discussion panels:
Poly Perks and Problems, the roommate edition
We've all heard of Three Men and a Baby. What about three men, their female partner, her teenage daughter and a dog? SexPositive Portland members, Karen Hery, Walker O'Rourke and Saffire Bouchelion will share the perks and problems from their polyamorous household, sharing what's even better with multiple partners living in the same house and what's extra challenging.
Lunch With Your Therapist
What is it like to talk to your therapist without having to explain and educate at the same time? Portland therapists, Gwenn Cody, John Sickler and Dr. Liz Powell, who welcome and support polyamorist clients will answer questions and offer insights into successful polyamorous relationships.
12:45 to 3:00
Making Jealousy Your Friend Not Foe with KamalaDevi and Michael McClure
How do we minimize the processing, and maximize the pleasure in Polyamory? Jealousy can be a confusing storm of emotions. Our core beliefs and stories can trigger a painful concoction of brain chemistry which can result in an ugly spiral of irrational thinking.How do we stop the madness and identify the true source of the pain? This work goes deeper than our understanding of underlying needs. Beyond the psychology of childhood wounding or new age strategies about trauma release. KamalaDevi offers a new paradigm for how to befriend your jealousy. Learn how we can quickly meet our own needs for attention, inclusion, consideration, esteem, reassurance, control, safety, clarity, priority and of course the need to be special. Also, learn how to support your jealous partners without going codependent!
Sex & Creativity Workshop with Eleanor O'Brien
Seducing the muse in this sex and creativity workshop is an opportunity to explore and expand our erotic imagination, through games, storytelling and writing exercises. It is a chance to reconnect with a sense of wonder and play around our sexual selves. We use games to bypass our inner critics, to try on new ideas and discard what no longer serves. Writing exercises allow access to our history and our visions for the future. For artists, writers and creatives of all kinds, you will discover how arousal can fuel your work, and inspire your artistic vision. Many past participants have expressed a sense of connectedness to their fellow participants, and it is our great pleasure to foster this sense of sex-positive community.
3:15 to 5:00
STARS: Sexual Communication Speed Dating with Dr. Evelin Dacker
Do you need practice with your best communication skills prior to sexual intimacy, whether it be a one-time or long-time partner? We will go through the elements of STARS - STI Information, Turn-Ons, Avoids, Relationship Intentions and Safe Sex Etiquette - and practice in a speed dating style so that it becomes easy and fun. You can make things up, or try things on. Evelin's TEDx talk will introduce us to why a safer sex talk is so important, then the elements of STARS will be reviewed. We will practice in a playful style with each other in a manner that we can use later that night and weekend.
Three's Company with Gwenn Cody
Join Gwenn for an exploration of what it takes to expand intimacy beyond the dyad, especially in the bedroom. She will help you identify the patterns that triads can fall into, and begin to get some practice in creating more inclusive relating patterns including how to open and use the exponential increase in erotic energy that is available in triads. This workshop is experiential (clothing on) so come ready to dive in!
5:00 on . . .
Enjoy everything The Kennedy School has to offer including restaurants, bars, a soaking pool, movie theater and more.
---
---
Saturday Night: Pleasure & Play Puja by KamalaDevi & Michael McClure 8pm - 11pm
Just $15 with a weekend pass! Only earlybird passholders can purchase puja tickets now.
If space is still available, starting March 2nd: $30 in advance/$40 at the door - 30 person limit for this special event. SOLD OUT
Held at an off-site location to be announced to participants, this heart-opening sacred ceremony uses movement, sound, breath and touch to connect with self, dyads, triads and the whole community.
The word puja comes from Sanskrit and means reverence, honor, homage, adoration, and worship. A Poly Puja gives special honor and respect to loving beyond just two people.
Many tantric rituals are dyadic and heterosexist. This deep sensual experience allows us to see the divine not only in one person but to transcend into realizing how the divine spark expands beyond the self into a triad or a poly group. We will playfully guide a journey wherein the room gets to connect with multiple partners and experience sensuality, compersion, passion, and truth. After a brief intro about nonverbal consent, each participant is encouraged to connect within their own boundaries as they flow through a series of guided encounters and tantric practices that include movement, breath, and sound. We will activate the chakras and create a deep resonant field of love in which every participant is connected to their highest expression. This is an unforgettable experience. You'll still have time afterward (if you have any energy left) to head over to Polytopia: The Party!
Saturday Night: Polytopia: The Party! 9pm - 1am
Sex Positive Portland's Center
4124 N. Mississippi
Included in the Polytopia weekend passes.
Tickets on sale now: $15 in advance/$20 at the door. TICKETS AT THE DOOR, CASH APPRECIATED
Walk the talk by coming out to play!
Dance, explore, and party with your new best friends and poly partners a quick drive away from the Kennedy School into the Mississippi neighborhood at Sex-Positive Portland's main gathering center.
Sober, consensual fun! (You can BYOB and have our bartender hold your drinks as long as you keep yourself on the responsive, aware side of consensual connection)

Fun for all levels of exploration

A variety of intimate play rooms that follow Sex-Positive Portland's leveling system accessible by Sex-Positive Portland members and anyone entering a play room escorted by a member

DJ and dancing

Live music and mixer games with Adrian Martin and Mel Moseley of the poly band, Three Dollar Bill

Polyamorous Story Telling in our Intimate Space
---
---
Sunday: A Day of Workshops 10am - 5pm
Breakfast, workshops and luncheon discussion panel included in your full weekend pass with food. Workshops only in a full weekend pass without meals.
On sale starting March 2nd: $65 per day (workshops, discussion panels and meals).
On sale closer to the event: $15 and $25 individual workshop tickets. If space is still available, $20 and $30 at the door. WORKSHOP TICKETS ON SALE AT THE DOOR FIRST COME, FIRST SERVED
8:30 – 9:45
BREAKFAST: Our full weekend pass holders with meals can gather before workshops start for a buffet breakfast with your poly host, Dr. Liz Powell.
10:00 to 11:30
From Jealousy and Insecurity to Compersion in Monogamish Relationships with Gabriella Cordova and John Sickler and special guests Emily Orum and Scott Catamas
Are you primary wired yet desiring the benefits of openness? Do you struggle with jealousy or insecurity and then struggle with yourself for struggling? Come learn specific skills and concepts aimed to settle your nervous system and even bring increased connection out of difficult experiences. John and Gabriella are teaming up with Emily Orum and Scott Catamas to not only teach but also model how they navigate big love and conjoined lives with their primary partners. This workshop will help you better regulate your emotions and even transform your distress as well as live out the relationship principles you aspire to.
Polyamory and Queerness with Jimena Alvarado and Dr. Liz Powell
This workshop is for queer folks and our allies. We'll talk about family dynamics in origin and chosen families, queer romantic relationships and discrimination. We'll use an intersectional point of view to talk about multiple oppressions.
11:30 to 12:30
LUNCH: Our full weekend pass holders with meals and day pass participants will be gathering in between workshops for a buffet lunch in our workshop rooms with the choice of two discussion panels:
Poly Parenting Discussion Panel
They said it takes a village to raise a child and we poly folks take that to heart. Grab a bite and hear from other parents about how parenting and polyamory mix from infancy to the teen years and beyond.
Sex Positive World Luncheon
Wondering how to start a SexPositive World chapter in your home town? Wanting to network with the sex positive people from your part of the US and beyond? Meet with SexPositive World founder, Gabriella Cordova and Sex Posiive World's representative to the Sex Positive Portland board, John Sickler, to talk about creating the sex positive world you want to live in.
12:45 to 3:00
Lust & Marriage – Sex Positive Comedy Show with Eleanor O'Brien
Turns out, there's quite a bit of comedy in opening up a marriage. Here's a workshop where you can sit back, relax and enjoy the show. Lust & Marriage is a sex-positive one woman comedy performance that explores the conundrums of couple-hood. Is long-term desire sustainable? Emily is a hopelessly romantic ethical slut in search of a soul mate. When a Burning Man fling turns out to be the love of her life, she thinks she's found her happy ending. But her paramour doesn't pine for monogamy. What's a Pollyanna to do? Can polyamory save their romance? Lust & Marriage is an honest and intimate comedy that explores the complexities of relationship, and what happens when two become three. "I have long been fascinated by the work of sex advice columnist Dan Savage, and his influence on sexuality in popular culture," says O'Brien. "I was inspired to create Lust & Marriage after Dan put out a call for stories from the 'successfully monogamish'. (Savage has given the script his blessing and recorded his voice for use in the show). "Having tried both monogamy and polyamory, I use a lot of my own material. Ultimately, it's a love story, with a healthy dose of lust".
Polyamory as a Spiritual Practice using ZEGG style Forum with KamalaDevi and Michael McClure

"Relationship is my religion...and I'm polytheistic."
Most of KamalaDevi's lovers are atheist-- some because of a devotion to science, others because of a rejection of religion, but that doesn't stop her from seeing their divinity. This edgy workshop explores the power of group process. Using an interactive practice called the "Self Expression Forum" along with other community bonding exercises, this workshop will reveal the hidden spiritual beliefs of the collective field. The forum can be used to bring up issues around sex, power, money, competition, love, or any other aspect of consciousness – individuals' process and perspectives come forth and are held in compassion as part of the shared story of being human. We'll also learn to hold space for others to see their own blind spots and learn the secret ingredients to building secure community bonds that allow individuals to emerge and shine. One of the gifts of ZEGG Forum is that it allows us a space to appreciate every perspective without taking it on as "truth." Every voice has its own wisdom that does not negate the truth of other perspectives.




3:15 to 5:00
Relationship Anarchy with Amanda Rose
We've been taught certain beliefs about what it means to be in relationship. Coming from a non-hierarchal, Relationship Anarchist model, we will explore daily practices to tear down what we have been taught and learn to call in your community. We will explore how to live in close community with one another, share resources, create empathy and recognize emotional labors.
Communication in the Bedroom: Asking for What You Want with Stella Harris
Knowing what you want isn't as easy as it sounds. Asking for it can be even trickier. That kind of honesty puts us in a vulnerable place, and opens us up to rejection, or to being shamed for our desires. People of all genders and sexualities have a lot of cultural baggage to work through. From messages implying that wanting sex or pleasure is slutty (and that that's a bad thing) to sex tips that make it sound like we're supposed to be able to read our partners minds. All of this sets us up for failure, and for those reasons and more, many people never take the chance to open a dialog with their partner(s). But being able to talk about your wants and needs is the only way to get them met. In this class we'll talk about ways to put yourself and your partner at ease, styles of communication, and specific examples of tools and phrases to try. We'll talk about ways to start the conversation and ways to incorporate communication into dirty talk. Not even sure what to ask for? We'll talk about some common fantasies you might want to try. We'll also work through exercises that help us identify some of our early turn ons, and sensuality archetypes from the media, and we'll use these seeds as a starting point for scenes you can create in real life.
5:00-6:00 Closing of Conference
7:00-10:30 Encore Event added by popular demand! KamalaDevi and Michael McClure Poly Talk and Sensual Snuggle
Tickets for the Puja sold out right away so we've added an additional opportunity for people to gather, connect, and learn. Don't miss the opportunity of gaining from the deep knowledge and considerable experience of these two pillars of polyamory. This is a great chance to cozy up with some of your new friends. Spend the night even! Or, if this is the only event you've been able to attend, congratulations, we've saved the best for last!
---
---