Description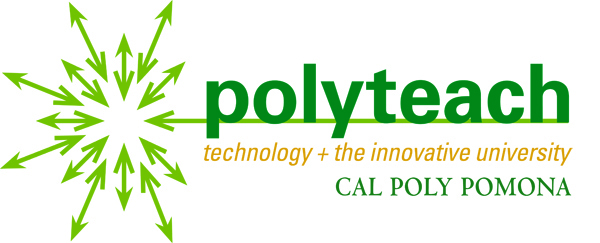 About PolyTeach
The PolyTeach concept was created in 2011, following President Ortiz's Fall Convocation address in which he emphasized the need for Cal Poly Pomona to use digital technologies to support high quality teaching and learning activities. The Deans' Council suggested a campus conference to highlight the creative ways in which Cal Poly Pomona faculty were already using technology, and to provide an opportunity for a campus conversation about the future of technology on campus.
Join the Celebration
Beginning Fall 2013, the university and its greater community will come together to celebrate Cal Poly Pomona's 75th anniversary year. While the yearlong events mark the university's founding in 1938, it is also an opportunity to celebrate its countless achievements as well as envision and build its future.
The university's 75th Anniversary Task Force and numerous campus-wide groups are putting together a memorable collection of events and programs. Stay tuned, more information is coming soon!