Description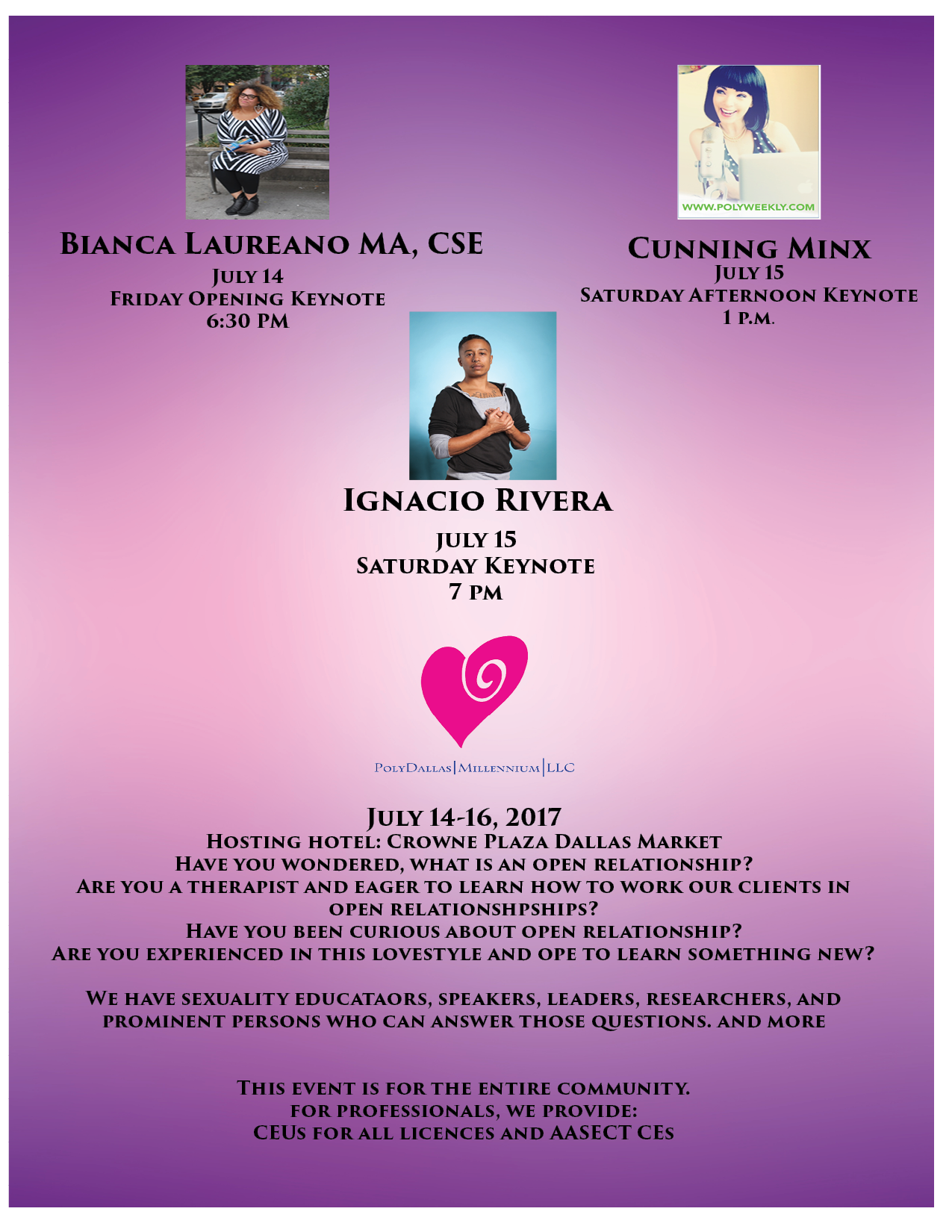 ---

---
However, this symposium is for the entire community. We have two workshops dedicated to the Families and Polyamory.
This program meets the requirements of the American Association of Sexuality Educators, Counselors and Therapists (AASECT) and is approved for 18 CE credits. These CE credits may be applied toward AASECT certification and renewal of certification.
18 continuing education units for:
Licensed Social Workers
Licensed Professional Counselors
Licensed Marriage and Family Therapists
LicensedChemical Dependency Counselors
Psychologists
Out of state attendees, please check with your local board for criteria.
---
Registration includes access to all workshops, featured speakers,lLunch Banquet, access to Vendor's Hub, Book Signings, Mingling, and MUCH MORE!
Thursday, July 13, 2017, Meet and Greet Hosted by AddictedDallas at their new showroom store.
Friday, July 14, 2017, Voyeurotic Carnival Burlesque Show at Viva's Dallas (at 8:30 p.m. following Friday Opening Speaker, Bianca Laureano)
Saturday Night, July 15, 2017, Sex Revolution Banquet: Dress to Impress and Dress to Express.
Sunday, July 16, 2017 Join Us 9 a.m. to 12 p.m. for a Town Hall Meeting: State of Union: The Aftermath of the 2016 Elections
Go to www.polydallasmillennium.com for more information and details!!!!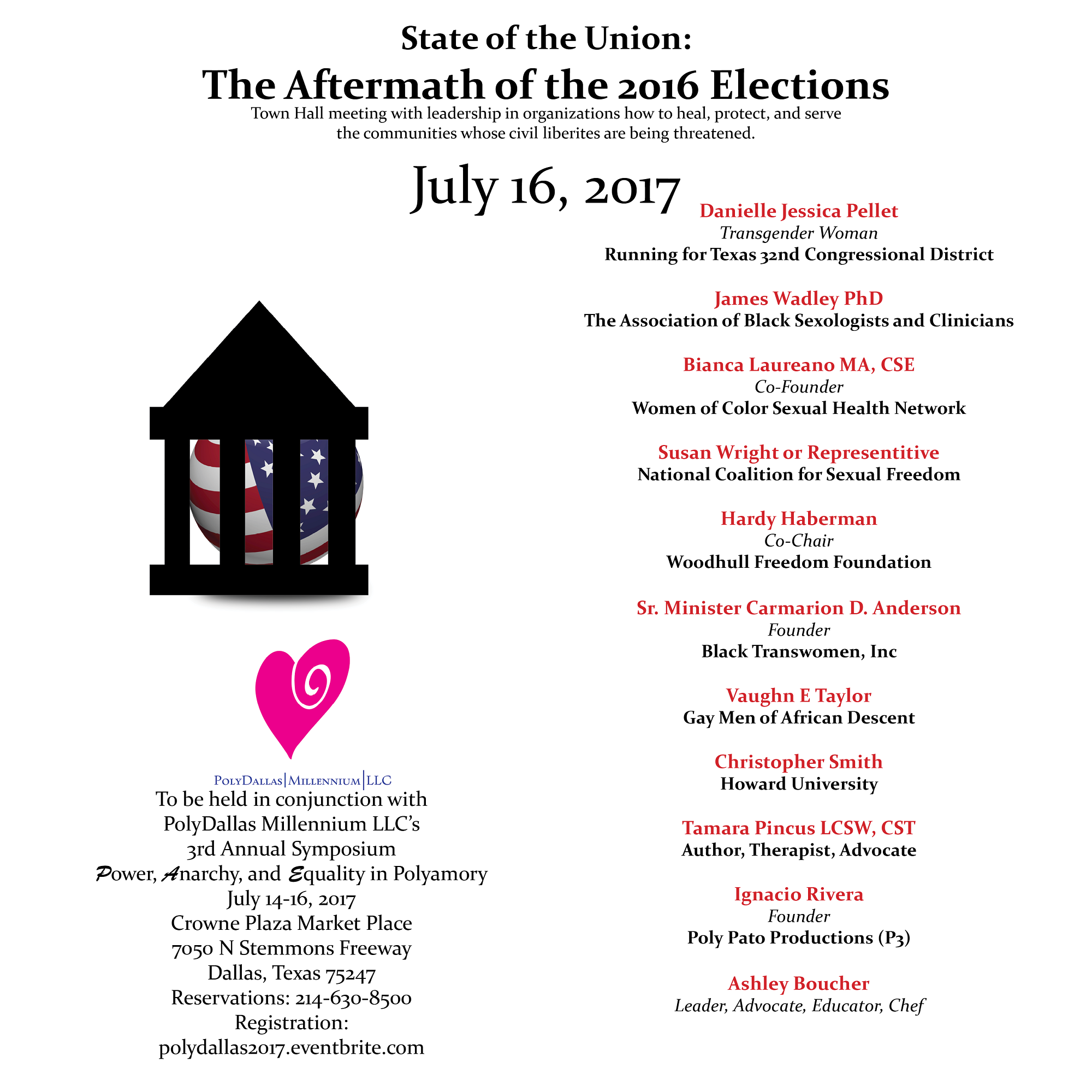 ---

---







---


To reserve your room at the hosting hotel, there are two options. You can go to www.polydallasmillennium.com and hover over the "registration and accommodations" tab. You follow the link to the online reservations site dedicated to PDM. Or, you may call 214-630-8500 to reserve your room via phone. To receive the discounted room rate, use the code: POL. The rooms are $99 per night.
---
If you have any questions, please contact the organizers, Ruby and Chase Johnson, at 469-708-6387 or email us at polydallasmillennium@gmail.com