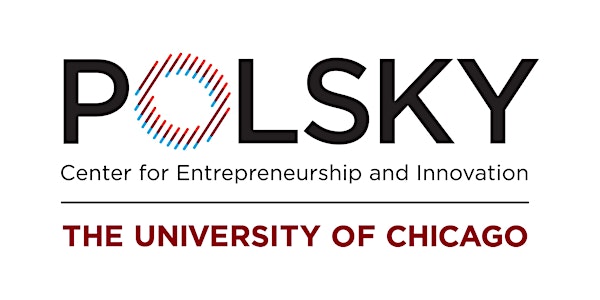 Polsky Small Business Bootcamp: Crisis Management Communication
When and where
Location
https://polsky.uchicago.edu/livestreams/ Chicago, IL
Description
The Polsky Center for Entrepreneurship and Innovation is pleased to announce the Polsky Center Small Business Bootcamp to provide small business owners and local entrepreneurs with resources during these changing times. This virtual event series will take place during the week of April 13th via livestream, and sessions will take place in the mornings and afternoons to accommodate a variety of schedules.
This series is made possible through a partnership with the Rustandy Center for Social Sector Innovation and the Office of Civic Engagement at the University of Chicago, on behalf of a larger coalition of University groups and partners.
About this Session:
In this session, Polsky Center Entrepreneur-in-Residence Melissa Harris will leverage her years of entrepreneurial marketing and communications expertise to teach business owners how to effectively communicate with their customers, investors, and key audiences during a crisis. A Q&A session will follow the presentation.
About the Speaker: Melissa Harris, MBA '16, Founder & CEO, M. Harris and Co.
Melissa Harris, MBA '16, is founder and CEO of M. Harris & Co., a Chicago-based marketing consultancy. She is a Pulitzer Prize-nominated business columnist and accomplished journalist who spent 15+ years at the Chicago Tribune, the Baltimore Sun, and the Orlando Sentinel. Prior to launching her company, she served as vice president of marketing at Origin Investments, a real estate private equity firm with about a half-billion dollars in assets. She has been named among the 50 most influential people in Chicago tech on Twitter by both Built In Chicago and Chicago Inno. She and her colleague won a Clio Award for her work on Cards Against Humanity Saves America.
---
Other topics in the Polsky Center Small Business Bootcamp series include:
Mon, April 13 at 10:00 AM: Negotiating in Times of Change
Mon, April 13 at 2:00 PM: Navigating Access to Capital Resources
Tue, April 14 at 10:00 AM: Understanding the Human Elements in Your Business - Trust, Collaboration, and Emotional Loss
Tue, April 14 at 2:00 PM: How To Manage Personal and Professional Ups and Downs While Managing a Business
Wed, April 15 at 10:00 AM: Transforming Your Business...Now
Thur, April 16 at 10:00 AM: Decision Making in Tough Environments
Thur, April 16 at 2:00 PM: Behavior and Branding
Fri, April 17 at 10:00 AM: Marketing Strategies in Times of Uncertainty
Fri, April 17 at 2:00 PM: Cash Management
Questions? Contact Katie Spoden at kspoden@uchicago.edu.