Description
Polo Grill and Bar is one of Lakewood Ranch's favorite places to dine since opening on November 1, 2007. Locally owned and operated by Chef Tommy Klauber and Jaymie Klauber, the restaurant, lounge and ballroom (operating as Fete Catering & Ballroom) is the destination for weddings, celebrations, power lunches, intimate dinners, casual dining, corporate functions, live music and entertainment.
A momentous 10th anniversary celebration for Polo Grill and Bar and Fete Ballroom is scheduled for November 1, 2017.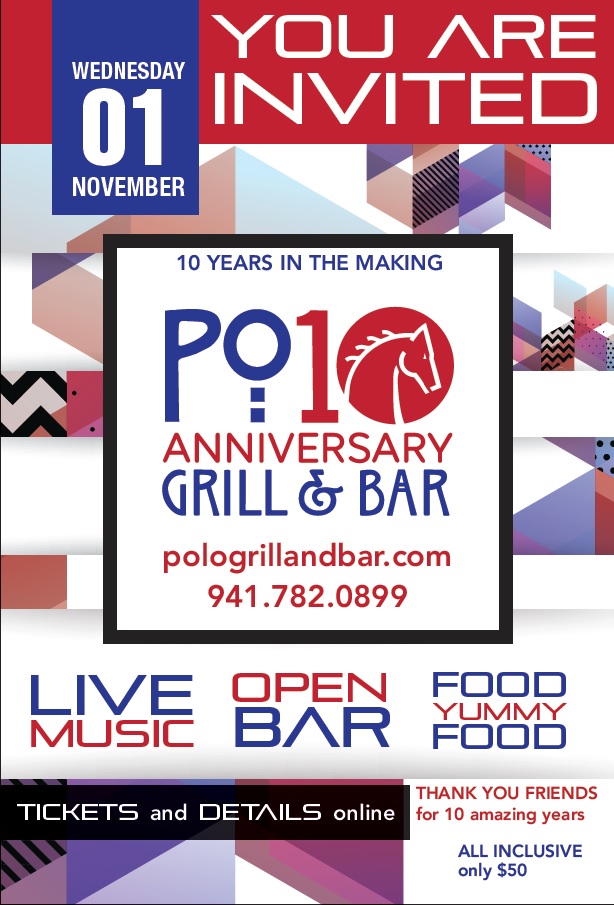 Under the leadership of Chef Jaryd Hearn, the restaurant's team of professional servers, bartenders and cooks will dazzle party guests with 10 food and drink stations, and live entertainment.
Food stations will highlight and debut Chef Jaryd's fall/winter menu, and well as restaurant and catering favorites from the past ten years.
Some of the mouth-watering items guests will savor are Spiced Fried Oysters, Rosemary Skewer of Tempura Wild Duck, Patatas Bravas Potato Custards, Smoked Pork Belly Bacon with Butter Scotch & Apple Leather, Pumpkin, Sage & Goat Cheese Ravioli in Sage Brown Butter Sauce, Grilled Mongolian Lamb Chop Lolli-Pops, a paella station, housemade breads station, salad station, barbeque area with keg and craft beers, farm to table station, and Tommy Klauber's signature Miso Glazed Chilean Seabass, Minced Chicken & Lettuce Cups and Tuna Tartare Wonton Tacos.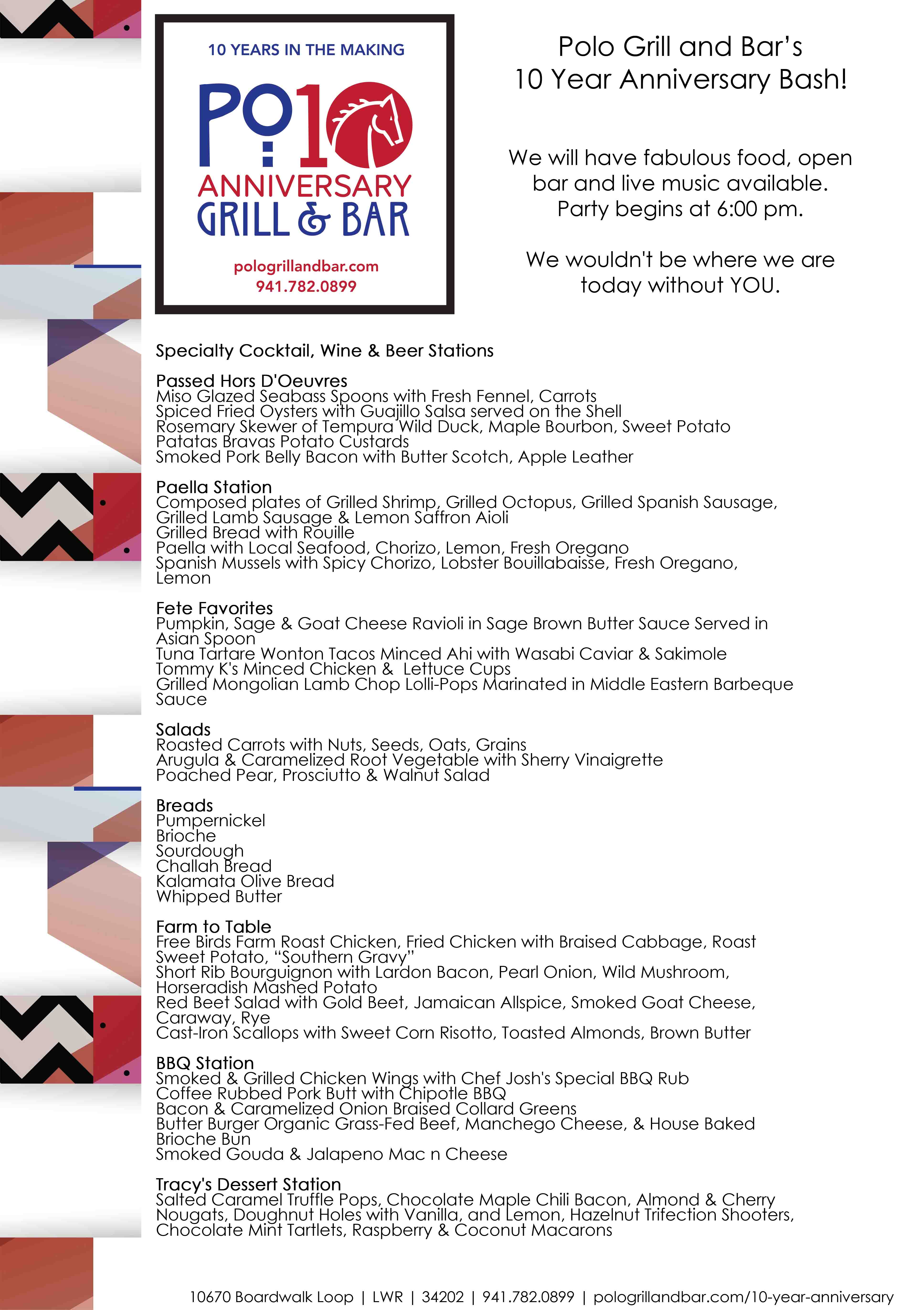 There will also be a desserts station highlighting some favorite creations by pastry chef Tracy Cundiff.
Jaryd's team of creative chef's will also be creating an artistic, interactive dessert surprise.
Drink stations will feature open bars, wine tastings, and specialty cocktails.
Guests will be entertained by the awesome, rockin' voice of Shevonne and her band, the Force, and dancing of course.
Polo Grill and their generous vendors will also have raffle prizes and free giveaways.
The mingling, roaming, dancing, social event will take place all throughout the Polo Grill's restaurant, lounge, breezeway and patios.
All-inclusive tickets are $50 per person and can be purchased by visiting pologrillandbar.com/10-year-anniversary.