Polk County Immunization Coalition Spring 2019 Immunization Workshop
Description
The Polk County Immunization Coalition invites you to our free

Spring Immunization Workshop

at:
Lakeland Regional Health Medical Center's Mulaney Family Auditorium.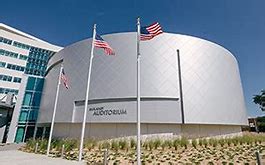 Who Should Attend
Physicians, pharmacists, nurses, medical assistants, administrators, educators, immunization stakeholders/coalition members, advocates and other providers from the public and private sector who areinterested in learning more about current immunization issues,strategies and activities.
Adult health, family practice, school health nurses, pediatric nurses and medical assistants are encouraged to attend.

Nursing and medical assistant students are encouraged to join us for this event.

CEUs will be available.
Registration begins at 5:30 pm. Refreshments will be served. Presentation begins at 6:00 pm
Our Key Note Presenter will be Jamie Schanbaum - Meningitis Survivor
On November 13, 2008, Jamie Schanbaum, then 20 years old and enjoying the life of a typical college student, was feeling ill. Her symptoms were similar to those of the common flu but within 14 hours she was admitted to a hospital in Austin, TX. Two days later, doctors explained that her lack of feeling in her extremities and discolored limbs was because she had contracted meningococcal disease. Jamie survived, though sadly she lost her legs and fingers. They had to be amputated as a direct result of her infection.
Jamie is now working as a spokesperson educating her audience about the dangers of meningitis and the vaccines available to help prevent it. She wants to share her experience so that others can help prevent this devastating disease.
In Jamie's spare time she became a Para-athlete cyclist. Passionate about this sport, Jamie won a gold medal in the 2011 US Paralympic cycling games.
Part Two of our Event will be a Panel Discussion - Overcoming Vaccine Resistance
Our panel will include several local medical professionals who are experts in their field. Dr. Joy Jackson, FDOH-Polk, will serve as moderator. The panelist will be addressing questions and concerns relating to vaccine hesitancy and how we can respond to incorrect information that is found on websites which causes parents not to vaccinate their children.

We look forward to seeing you at this exciting, informative event!