Description
Kom naar het eerste congres - voor startende en ervaren vrouwen in de politiek - dat partij en taalgrenzen overschrijdt. Op 7 februari in Brussel. M
et simultaan

ve

rtolk

ing NL FR DE EN

. Schrijf je nu in Gratis voor studenten maar inschrijven is verplicht.
Polin is een politieke incubator die partij- en taalgrenzen overschrijdt en vrouwen wilt vooruithelpen in de politiek. Een première in België. De bedoeling is om vrouwen bijeen te brengen die willen debuteren of carrière maken in de politiek of die gewoon geïnteresseerd zijn. Daarbij verzorgt Polin trainingen voor leiderschap.
Tijdens het Polin-forum van 7 februari ontmoet je uitzonderlijke mensen die hun ervaringen met je zullen delen en van gedachten wisselen. 'S Middags interactieve workshops en interviews en debatten geleid door journalisten Sofie Peeters, Christophe Deborsu en nog veel meer.
Je vertrekt met inspiratie, positieve energie en een netwerk voor de toekomst.
Kom je graag met een vriend(in) of collega? Stuur deze mail door zodat zij zich kunnen inschrijven. Of deel op sociale media met #Polin als hashtag. Ook Polin mannelijke supporters zijn zeker welkom!
Agenda
8h-8h30: Welcome – coffee – tea - croissant
8h30-8h45 : Launch of Polin by Assita Kanko, Silvana Koch-Mehrin and Plan Belgium
8h45-9h30: Big why « politics to change society »
- Parity on electoral lists in Belgium - she made it happen: Belgian Minister of State Miet Smet recalls
- Iceland is the first country in the world to impose equal pay- he made it happen! Thorsteinn Víglundsson, former Icelandic Minister of social affairs and equality
- Member of Walloon Parliament Jennifer Baltus-Möres on why it is important to hold a national event beyond party and linguistic devides
9h30- 10h30 Inspiration: « Winners » Interview on stage
by Sofie Peeters, journalist at De Standaard and Virginie Herz journalist at France 24
- Monica Deconinck, Belgian MP and former Federal Minister of employment
- Zuhal Demir, Belgian Federal Secretary of State for equal opportunities
- Sabine Laruelle, former Belgian Federal Minister for entrepreneurs, SMEs and agriculture
- Maria Liberia Peeters, Former Prime Minister of the Netherlands Antilles
- Valerie De Bue, Walloon Minister of Local Authorities
- Zakia Khattabi, co-Présidente d'Ecolo
10h30-11h00: Coffee break and networking
11h00- 12h00: Leadership. « stronger together, how it works »
moderated by Prinses Esméralda of Belgium, journalist and writer
- Laurette Onkelinx, députée fédérale et ex Vice-Première Ministre
- Christine Defraigne, Walloon MP and President of the Belgian Senate
- Hanna Birna Kristjánsdóttir, Chair of the Executive Board of WPL, Former Minister and Mayor, Iceland
- Nathalie Leroy, President of the French network of women lawyers
- Joëlle Milquet, former Belgian Vice-Prime Minister and former President of her party
- Eva De Bleeker, deputy mayor in Hoeilaart and president of the women association of her party
12h00-12h15: Opening speech of the lunch « Motivation and anticipation. What kind of player are you? »
by Sarah Daninthe Olympic Medallist and Double World Fencing Champion on team spirit and determination, eat well and live well to win and Saskia Van Uffelen CEO of Ericsson Belux on the art of seizing new opportunities like digital transformation for change
12h15-14h00: walking lunch & networking with free access to:
1) the communication corner for a mini debate or interview with Meyrem Almaci president of Groen! and famous journalists Sofie Peeters (De Standaard) and Christophe Deborsu (Dimanche RTL) 2) to the photo corner for a professional free portrait, or 3) you can meet the image advisor if you want
13h55-14h00 : mini workshops impulse statement by Caroline Pauwels and Corina Hoerst Author, Deputy director of GMF and President of the Brussels Binder
14h00-17h00: « How to ». 4 interactive learning sessions with experts and experienced politicians
1- Checklist to get into politics, finance and plan campaign
by Patricia Vander Lijn, President of the Federation of Communal Managers of Brussels, Women Political Leaders (Girl2Leader), Griet Smaers, Belgian MP and vice-president of her party, and Ann Brusseel Flemish MP and member of the Belgian Senate
2- Secrets to build and sustain network inside and outside party
by Florence Blaimont, Coach and CEO of WonderFul Women, Meryame Kitir, Belgian MP and group spokeswoman, Maria Liberia Peeters, Former Prime Minister of the Netherlands Antilles and Isabella Lenarduzzi, founder and CEO of Jump
3- Media & social media: how to handle communication and social media like a professional
by Maha Karim Hosselet, CEO of MKKM, Virginie Herz journalist, international affairs editor at France 24 and presenter of ActuElles, Aurore Dierick, communication advisor of the PS Camille Doucet Crisis communication expert and MR digital strategist, Kristien Vermoesen former journalist and CEO OF FINN PR and Cecile Delettre, digital transformation strategist and founder of IntFem (International au féminin)
4- Be bold. be amazing, be yourself
by Elke Jeurissen, founder of Straffe Madammen, Claire Godding, Head of Diversity and Inclusion at BNP Paribas and President of the network of diversity managers and Thorsteinn Viglundsson former Icelandic Minister of social affairs and equality
17h00 - 17h15: wrap up, awards and closing statement with the speakers on stage
17h00 – 18h00: cocktail & networking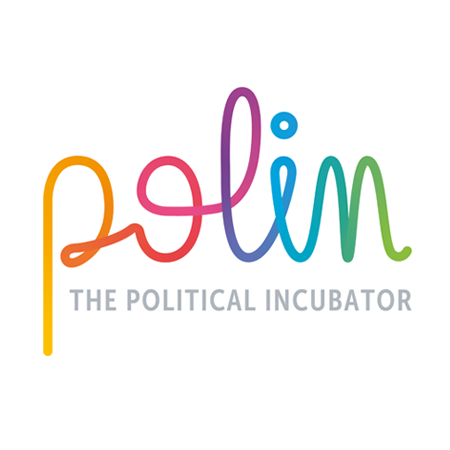 Sponsors