Description
POLITICS AND RACE COMMENTARY
with Terrell J. Starr of The Root
Learn to write persuasive and sincere commentary about U.S. politics and the politics of race
Class meets twice, from 6:30 to 8:30 pm on Dec. 4 and 11.
The cost for this workshop is $99; $79 for early bird rate before September 9
One way to share your expertise, establish your professional reputation, raise the visibility of your organization and promote a cause dear to your heart is to pen persuasive commentary.
As a senior writer at The Root, Terrell J. Starr will talk about having confidence in your opinions, writing with intent and approaching your craft with sincerity to pen pieces that stand the test of time.
In this hands-on two-session workshop, he will guide you through the following:
What is (and is not) an op-ed

Conceiving and honing a compelling idea suitable to your expertise and experience

Commanding an audience's attention

How to write clearly, concisely and forcefully for general and niche audiences

How to fairly represent, and thoughtfully respond to, opposing views

The role of research

How to develop a distinctive voice

Hands-on writing exercises and group critique

Where and how to pitch op-eds to publications and the editing process
What to bring: You may bring a laptop to practice your writing skills.
Level: Beginner/intermediate
---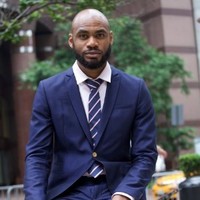 About Terrell J. Starr
Terrell Jermaine Starr is the senior reporter at The Root, writing about domestic and international politics from a black perspective. He writes opinion editorials for The New York Times and the Washington Post, among other publications.
He was senior reporter at Foxtrot Alpha, a blog that focuses on military, technology and policy. Prior to that, he worked for FUSION as a national political correspondent covering the 2016 presidential campaign. He lived Ukraine as a Fulbright fellow, and Georgia as a Peace Corps volunteer. Starr has over four years of experience living in the former Soviet Union and more than eight years working as a reporter. Starr uses his media skills to break down Russia-U.S. relations in ways that make him not sound like a Washington hack.