Description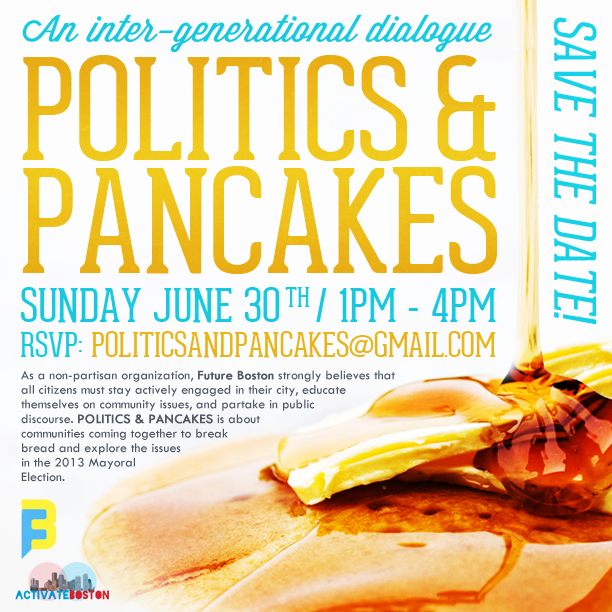 When you RSVP, the location will be sent to you!
Politics doesn't seem inviting for a lot of communities in Boston. Making politics fun and giving nontraditional voters a way to get involved is the goal of Politics and Pancakes. What is more inviting than a meal with friends and neighbors? Politics and pancakes will be a welcoming place to learn about politics.
Please join us at a private house gathering on Sunday, June 30th between 1pm and 4pm to discuss politics within Boston. We encourage you to stay for the entire time, but feel free to come and go as you please. We're looking forward to discussing the upcoming Mayoral campaign with everyone!
Can't make it? Don't worry, we will be hosting more of these throughout the summer and fall!