Sales Have Ended
Ticket sales have ended
Sorry event full. See you on September 15 for the next event. Info via www.polin.be
Sales Have Ended
Ticket sales have ended
Sorry event full. See you on September 15 for the next event. Info via www.polin.be
Description
Inscrivez-vous pour l'atélier négociation du 5 juillet dans les locaux de Facebook à Bruxelles. Interprétation simultanée prévue. (Nederlandse versie volgt / English version hereunder)
Fondée par Assita Kanko, Polin est ouvert à toutes les femmes de toutes tendances politiques ou celles qui veulent juste améliorer leur leadership. Cet atelier sera consacré à la négociation.
Techniques de négociation
Par le professeur Luis Almeida Costa qui enseigne aussi à l'INSEAD. BIO "Luís Almeida Costa holds PhD and MSc degrees in Management from INSEAD. He is a founding partner of D&AC - Negotiation Advisors, a company that offers a wide range of negotiation support services. Luís Almeida Costa was honored by the President of Portugal with the title of Comendador of the Order of Prince Henry the Navigator. "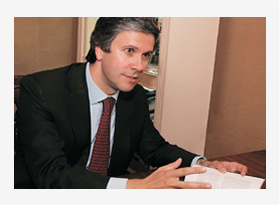 En général, les femmes sont traitées en mode mineur tant économiquement que dans les cercles de pouvoir. Regardez l'écart salarial, la sous-représentation politique, diverses situations où des postes importants nous sont interdits ... Et si nous pouvions changer les choses ? Apprenons à anticiper, demander et vraiment obtenir ce que nous voulons tout en établissant des relations constructives à long terme. Cet atelier sur la négociation offre une perspective stratégique et intégrée sur la façon de préparer et de traiter les différents types de situations de négociation. Il élabore un cadre analytique qui aide les participants à comprendre leur situation de négociation, les tactiques disponibles et l'ensemble des mesures qui peuvent être prises pour améliorer leurs perspectives en changeant la situation.Nous illustrons les problèmes potentiels de négociation dans le cas d'un seul problème ne concernant que deux interlocuteurs et nous proposons une alternative : le compromis global. Nous abordons le problème de l'identification de compromis efficaces et introduisons le concept fondamental de « ratio d'efficacité » dans les négociations entre plusieurs parties et portant sur de multiples questions. En outre, nous passons en revue les obstacles auxquels les négociateurs sont souvent confrontés et discutons de la façon de gérer le processus de négociation lorsque l'objectif est d'établir des relations constructives à long terme.
PROGRAMME
Les participantes préparent la négociation (Des instructions seront fournies à chaque groupe quelques jours avant la formation).
8:30-8:45 Introduction

8:45- 10:15 Les participants réalisent la négociation 10:15-10:45 Break

10:45-11:45 Debriefing et feedback 11:45-12:30 Package Deals: Concepts et tactiques
12:30 Conclusion et réseautage
---
Beter onderhandelen
Door professor Luis Almeida Costa, die ook lesgeeft aan INSEAD
Vrouwen worden over het algemeenminder goed behandeld, zowel op economischgebied als in machtscentra. Kijk naar de loonkloof; politieke ondervertegenwoordiging; op verschillende plekken zijnbelangrijke posities voor ons verboden .... Wat als we de dingen zouden veranderen? Laten we leren om te anticiperen, vragen en echt krijgen wat we willen, terwijl we constructieve langetermijnrelaties opbouwen.
Deze onderhandelingsworkshop biedt een strategisch en geïntegreerd perspectief op de voorbereiding en aanpak van verschillende situaties. Het ontwikkelt een analytisch kader dat de deelnemers helpt hun onderhandelingspositiete begrijpen. En die te verbeteren door verschillende tactieken, waarna stappen in de goede richting gezet kunnen worden.
We bekijkenonderhandelingsproblemen. We nemen één geval onder de loepmet slechts twee gesprekspartners en we stellen een alternatief voor: package deal. We pakken het probleem van het identificeren van effectieve compromissen aan en introduceren het fundamentele concept van "efficiencyratio" in meerpartijenonderhandelingen over meerdere kwesties. Daarnaast bestuderenwe de belemmeringen waarmee onderhandelaars vaak worden geconfronteerd. Webespreken hoe we het onderhandelingsproces kunnen beheren als het de bedoeling is om constructieve, langdurige relaties op te bouwen.
PROGRAMMA
De deelnemers bereiden de onderhandeling voor (instructies worden een paar dagen van te voren aan deelnemers verstrekt).
8: 30-8: 45 Inleiding
8: 45-10u15 Deelnemers voeren de onderhandelig uit
10: 15-10: 45 Pauze
10: 45-11: 45 Nabespreking van de onderhandelingen
11: 45-12: 30 Package Deals: Concepten en tactieken
12:30 Conclusie en netwerking
---
Negotiating Skills
Professor Luís Almeida Costa who teaches also at INSEAD
Brussels, 5 July 2018
Women receive so little in general. Look at the pay gap, political underrepresentation, various situations where important position are barred to us... What if we could change things? Let's learn how to anticipate, ask and really get what we wantconstructive long-term relationships
This workshop offers a strategic and integrated perspective about how to prepare and how to deal with different types of negotiating situations. It develops an analytical framework that helps participants to understand their negotiating situation, the tactics that are available given the situation, and the array of moves that can be employed to improve their prospects by changing the situation.
We illustrate the potential problems of negotiating within a single-issue framework and propose an alternative: package deals. We tackle the problem of identifying efficient tradeoffs and introduce the fundamental concept of "efficiency ratio" in multiple-issue negotiations. In addition, we review the obstacles that negotiators often face and discuss how to manage the negotiation process when the objective is to develop constructive long-term relationships.
OUTLINE
Participants prepare the negotiation in advance (confidential instructions distributed a few days in advance).
8:30-8:45 Introduction

8:45- 10:15 Participants carry out the negotiation
10:15-10:45 Break

10:45-11:45 Debriefing and feedback 11:45-12:30 Package Deals: Concepts and Tactics

12:30 Conclusion and networking
More on www.polin.be & via assita@kanko.be
Assita Kanko
Auteure, conseillère communale et créatrice de Polin