Description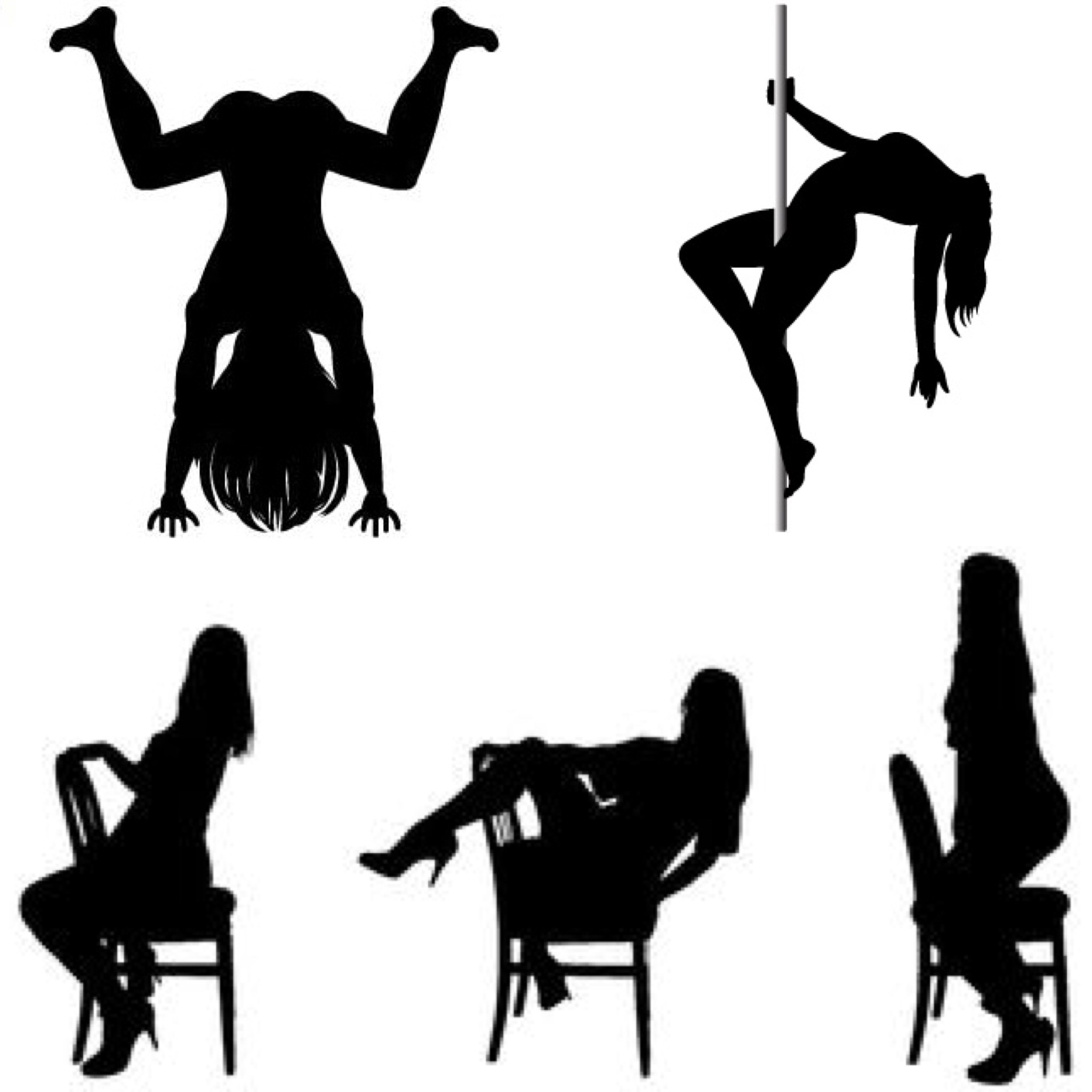 Pole Dance - All Levels is for the Novice and Experienced Pole Dancer. We begin with a warm-up so be on time. We cover Pole Dance Fundamentals, Grips and Holds, Climbs, Spin, Tricks and Transitions. You may even learn how to Invert on the Pole (go upside down) tied in using the Pole Silks of course for safety. And end with a cool down. Attire: Shorts and a Tank top/T-shirt. No leggins, Lotions or Oils. The more skin exposed, the better. Skin grips the Pole, fabric slips.

Chair Dance Workshop. No experience needed. Bring your heels and sexy attitude! Dare to be divinely feminine and connect with the vivacious vixen hidden within your soul. This choreography class will transform you into a Sexy Bombshell. You will learn how to move like an exotic dancer, walking in heels, hair tossing and more. This class incorporates explosive floorwork and sensual chair combinations as well as erotic movements to add to your repertoire. Everything you need to know to give a toe tingling performance!
Twerk is best way to get fit, legit and official booty results! High impact cardio and glute workout that teaches glute muscle control, bounce and shake! You will see your booty lift and shape as your legs become more defined. You burn more than 700 calories in one class, excluding the warm up and cool down. With correct posture and body placement, twerking engages your abs, glutes, lower back, thighs and calves. It loosens your hips and strengthens your arms (wall twerking). It is highly addictive....you will catch yourself moving one cheek at a time while standing in line at the grocery store. Workshop is an hour long and comes with a routine.
Arrive 15 minutes early to sign waivers. Students who are late will not be allowed to enter as we perform warm up exercises/stretches in the first 10 minutes of class to prevent injury. Bring a Towel and water.

We practice barefoot but you are welcome to bring heels after you have learned to execute moves properly and safely.
Date and Time
Location
Refund Policy