About this Event
Polar Day is the annual public outreach event for the Polar Forum. We strive to engage our community, the general public, faculty, students and staff in a unique event where we highlight the natural, societal, and cultural features of the polar regions. We welcome you to attend all day or a select presentation aligning with your time and interest.
12:00 p.m. Welcome
12:10 p.m. Conservation With Your Eyes Closed: Using Sound to Understand Our Changing Polar Oceans by Michelle Fournet, Ph.D
Michelle Fournet is a postdoctoral researcher with the Cornell Bioacoustics Research Program (BRP) and recently completed her doctorate in Wildlife Science from Oregon State University (OSU). She is the director of the Sound Science Research Collective (SoS), a small conservation non-profit. Michelle's research is based in acoustic ecology, which mean using sound to investigate questions of ecological importance. This includes investigating how marine organisms use acoustic space (vocalizations, percussive sounds, variable sound production) as well as investigating the potential impact of noise on marine species, and how sound can be used as an indicator of ecosystem health. Michelle is particularly interested in using bioacoustics as a tool to further conservation and to assess species resilience to a rapidly changing ocean.
12:55 p.m. The Polar Adventures of a Rich American Dame A Life of Louise Arner Boyd by Joanna Kafarowski, Ph.D
Joanna Kafarowski is the author of "The Polar Adventures of a Rich American Dame A Life of Louise Arner Boyd" published by Dundurn Press in November 2017. The Spanish language of this book was published in January 2019 by Ediciones Casiopea. Joanna is currently working on the first biography of Antarctic pioneer Jackie Ronne (1919-2009).
Before becoming a full-time writer, Joanna was a university lecturer in natural resource management and geography specializing in gender and Indigenous issues in the Arctic. She has consulted for governments and non-profit organizations and edited "Gender, Culture and Northern Fisheries'" published in 2009 by the University of Alberta. She participated in a Last Degree North Pole Expedition which gave a unique insight into the inner life of her biographical subject. Joanna is a proud Fellow of the Royal Society of Geographers, a Member of the Society of Woman Geographers, an Affiliate Member of the American Geographical Society and a Member of the International Arctic Social Sciences Association.
1:40 p.m. Refreshments and Break. While in the lobby - please visit with Girls Outdoor Adventure in Leadership and Science (GOALS)
2:00 p.m. The Worst Journey In the World Revisited by Kim Stanley Robinson
Kim Stanley Robinson is an American science fiction writer. He is the author of about twenty books, including the internationally bestselling Mars trilogy, and more recently Red Moon, New York 2140, Aurora, Shaman, Green Earth, and 2312. He was sent to the Antarctic by the U.S. National Science Foundation's Antarctic Artists and Writers' Program in 1995, and returned in their Antarctic media program in 2016. In 2008 he was named a "Hero of the Environment" by Time magazine. He works with the Sierra Nevada Research Institute, the Clarion Writers' Workshop, and UC San Diego's Arthur C. Clarke Center for Human Imagination. His work has been translated into 25 languages, and won a dozen awards in five countries, including the Hugo, Nebula, Locus, and World Fantasy awards. In 2016 asteroid 72432 was named "Kimrobinson."
2:45 p.m. - 3:30 p.m. Polar Forum student posters demonstrating their research. Please visit the posters and engage the students regarding their research. A committee of judges has been assigned, with each student scheduled for a 3- minute presentation and 2 minutes of questions. An award will be presented to the student with the highest rated poster at 3:30 p.m.
Book sale and signing by Kim Stanley Robinson (Antarctica and New York 2140 and Joanna Kafarowski (The Polar Adventures of a Rich American Dame A Life of Louise Arner Boyd)
3:30 p.m. 3:40 p.m. Polar Forum graduate student poster presentation awards.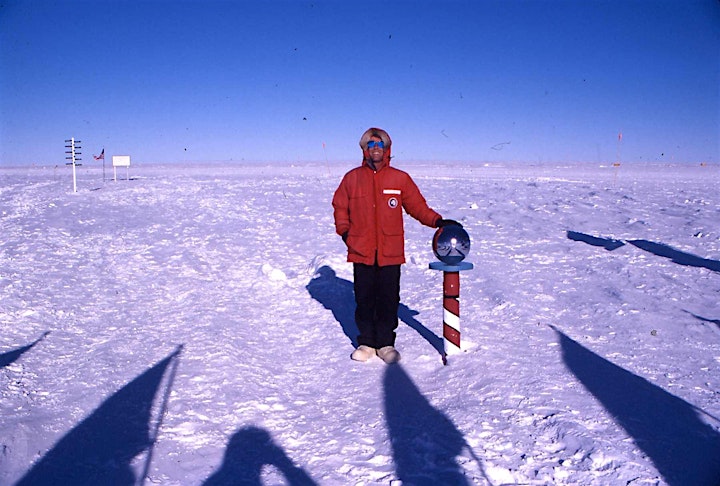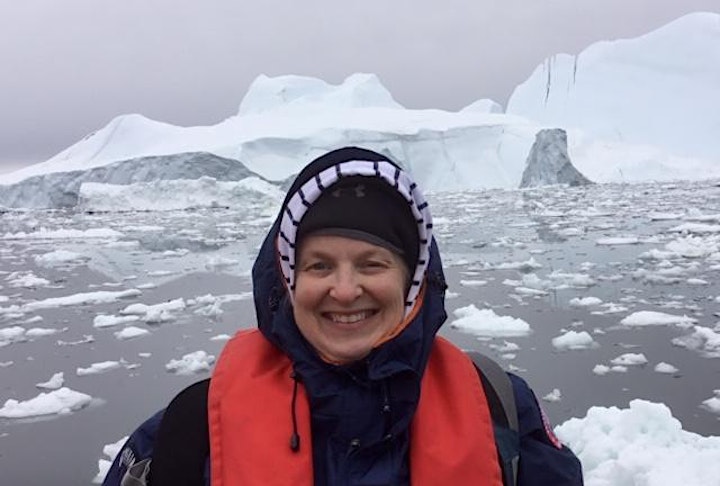 Venue and parking: Robert Mondavi Institute for Wine and Food Science, 392 Old Davis Road, Davis, CA 95616 Nearest Parking Lot
Parking is $10, except for a few coin operated metered spots ($.25 for ten minutes).