Description
#polarday2019
Women in the Polar Regions.
Polar Day is the annual public outreach event for the Polar Forum. We strive to engage our community, the general public, faculty, students and staff in a unique event where we highlight the natural, societal, and cultural features of the polar regions. We welcome you to attend all day or a select presentation aligning with your time and interest.
12:00 p.m.
Welcome
12:10 p.m.
Hester Blum is Associate Professor of English at Pennsylvania State University, author of The View from the Masthead: Maritime Imagination and Antebellum American Sea Narratives, and editor of Turns of Event: Nineteenth-Century American Literary Studies in Motion and Horrors of Slavery: Or, the American Tars in Tripoli. Her latest book The News at the Ends of the Earth - The Print Culture of Polar Exploration will be available from Duke University Press May 2019.

12:55 p.m.
Writer/naturalist Elizabeth Bradfield is the author of the poetry collections Once Removed, Approaching Ice, Interpretive Work and the forthcoming mixed-genre Toward Antarctica. Her poems and essays have appeared in The New Yorker, West Branch, Poetry, The Atlantic Monthly, Orion and elsewhere. For the past twenty years, she has worked as a naturalist and guide on ships both at home and in some of the globe's most remote places. Her latest book Toward Antarctica - An Exploration will be available from Boreal Books/Red Hen Press May 2019.
1:40 p.m.
Refreshments and Break.
2:00 p.m.
Painting Beneath the Ice: Art and Science in Antarctica. Lily Simonson
Lily Simonson works in tandem with researchers in situ to create larger-than-life paintings of extraordinary organisms and extreme environments--from the deep sea to Antarctica. Enveloping viewers in dramatic, atmospheric scenes, her work evokes the immersive experience of exploration.
As the NSF Antarctic Artists and Writers Program Awardee, Simonson spent three months scuba diving beneath the sea ice and camping in Antarctica. She has embedded as an artist-in-residence aboard six deep sea oceanographic expeditions. Her current solo exhibition Lily Simonson: Painting the Deep will be on view at the Harvard Museum of Natural History until June 30, 2019. Simonson's paintings have been exhibited throughout the US and Europe
2:45 p.m.
The Women's Euro-Arabian North Pole Expedition 2018. Felicity Aston
British polar explorer Felicity Aston MBE is an author, speaker, expedition leader and former Antarctic scientist. In 2012 she became the first woman to ski alone across Antarctica. It was a journey of 1744km that took 59 days to complete and which gave her a place in the book of Guinness World Records.
3:45 p.m.
Polar Ignite - 3 minute presentations by Polar Forum researchers.
4:15 p.m.
Book signing and sale by Felicity Aston of Alone in Antarctica.


- Research poster session throughout the afternoon. -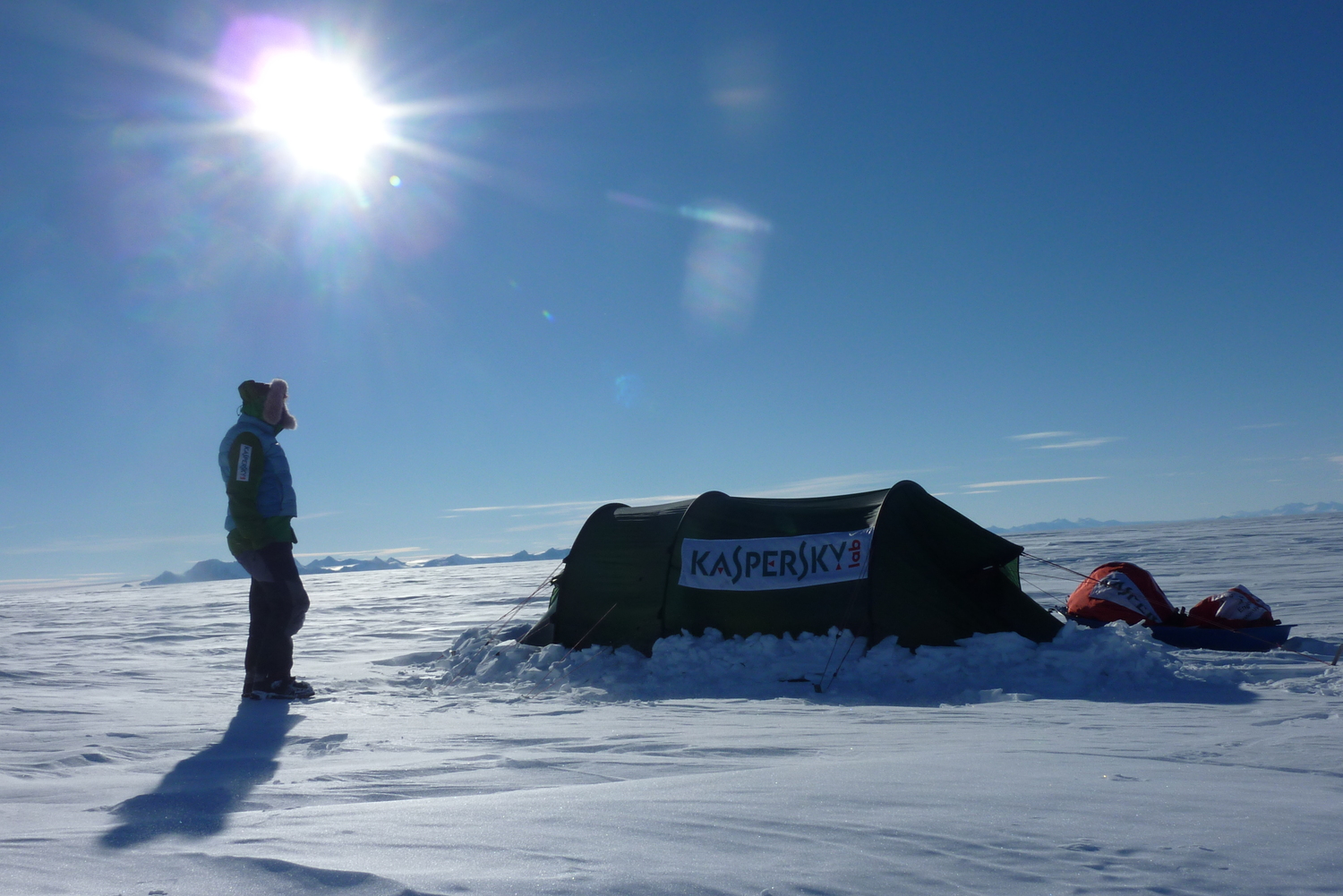 Nearest Parking Lot
Entry from Russell Boulevard to California Ave, Lot #22, Lot #15 or Lot #16. Parking is $9, except for a few coin operated metered spots ($.25 for ten minutes).
Permits may be purchased from the dispensers in the parking lots. The machines will accept quarters, $1 bills, $5 bills, Visa or MasterCard credit cards.
Parking map