Polar Bear Skate: The Los Angeles Edition at the Bai Holiday Ice Rink in Pe...
Description
Polar Bear Skate: The Los Angeles Edition: January 1, 2018 from 2:30-3:30pm
Experience Canada's Polar Bear Plunge done the California way. Skaters are invited to ring in the New Year…in their chicest, wildest, and most inventive beach attire, of course. Spectators will judge as prizes are awarded based on theme, originality, and overall appearance.
---
---
ICE SKATING RINK PRICES
General Admission $9
Skate Rental $4
Online ticket sales are limited, but same-day tickets are available at the ice rink ticket window 15 minutes before the first session. Tickets sell fast; we recommend arriving early or purchasing online for a future date.
A portion of ticket proceeds benefit our community through the City of Los Angeles Department of Recreation and Parks.
---
RENTALS
Rent skates for $4. Figure and hockey skate sizes range from toddler's size 8 to adult's size 15. You may also bring your own ice skates.
Rent a Skate Helper for $6. For beginning skaters under 4 feet tall (48") we offer Skate Helpers, penguin-looking tools that glide with the skater along the ice and help with balance and control. For safety considerations Skate Helpers are rented at the discretion of Rink Management. Skaters must be able to stand on their own and push the Skate Helper by themselves.
---
LOCKERS AND CONVENIENCES
Lockers may be rented for $3 and typically hold a couple of pairs of shoes, a medium-size handbag and a few small purchases.
Bathrooms are located in Pershing Square Park. Since skates may not be worn outside of the ice rink, we recommend you use the facilities before skating.
ICE RINK SNACK BAR
Our popular Rink Side Coffee and Snack Bar returns again this year. Enjoy a cup of Hot Chocolate and pastries without taking off your skates. Serving an assortment of hot and cold beverages, snacks, sandwiches and treats.
RAIN POLICY
We remain open in light to moderate rain but may close in heavy or sustained rain at the discretion of ice rink management. No refunds or rain checks will be issued for tickets purchased at the door, but rain checks will be honored for tickets purchased online in advance.
---
GETTING HERE
Located in the heart of downtown LA, our ice skating rink can be found in Pershing Square at:
532 South Olive Street
Los Angeles, CA 90013
We are easily accessible by car or Metro:
Car: Underground parking is available on a first come, first served basis at the Pershing Square Parking Garage.
Metro: Skip the hassle of driving and parking and Go Metro. Take the Metro Red Line or the Metro Purple Line to the Pershing Square Station.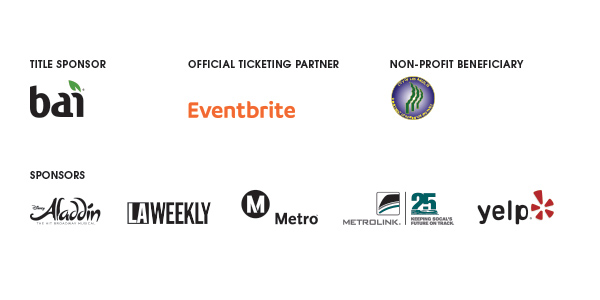 ---