Poker was our lifeline - Let's do it live!
About this event
Poker for a lot of us was our pandemic lifeline - A way to connect, laugh meet new people and even win!
At CES on Tuesday night this group (and some new friends) will get together to kick of 2022 in style at the ARIA poker room. In order to make this work we need some guaranteed $$ on the table and so Doug and I worked out an easy sponsor model to make it work.
Here is the concept:
1. Each Sponsor pays $2,500
2. Each Sponsor gets 8 seats to fill (invitations - we will give you a hidden signup code for your guests to keep a list)
3. Each Player gets a chip for $150 / $200 (exact amount TBD based on single guests we gather) in real money to play with.
4. Sponsors will be mentioned in announcement emails and thank you notes
5. No prizes - cash game - but each table will have $1400 on it which can be won.
6. Biggest winner of the night gets the belt points or a belt - TBD
7. All players must have a sponsor association to sit down.
This event is being organized by The 614 Group's events team
CHECK OUT THE PAST WINNERS OF THE BELT BELOW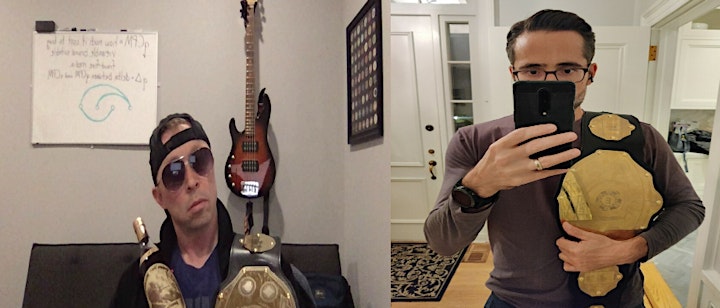 Organizer of Poker w Friends at CES
The 614 Group is a results-driven digital advertising infrastructure consultancy, providing strategic and tactical services to our clients. With unparalleled experience, a global network and talent, the firm generates the ideal blend of visionary and executable support services which can be completely customized to each client's capabilities and goals. Through our original content, live events, and research, we empower the industry-at-large with cutting-edge education and resources. Based in the U.S., the firm is comprised of 40 consultants across three top global markets.
The Brand Safety Summit Series, produced by The 614 Group in partnership with the major agency holding companies, brings together media, marketing, and technology professionals who are passionate about making digital advertising the safest and most trusted medium for brands and consumers.

This burgeoning community of executives convenes at the Brand Safety Summit Series annually--in Singapore, London, and New York--to share their unique viewpoints, learn from their peers, and advance the most important issues around brand safety.

The largest media buyers in the world shape the agenda at the Brand Safety Summits with their insights, best practices, and unparalleled influence.

Each event serves as a platform for discussions on the implications of brand safety in local markets that then ladder up to the concerns and solutions of the global community that the Series draws together.