San Antonio's Ultimate PokéFan Experience!
About this event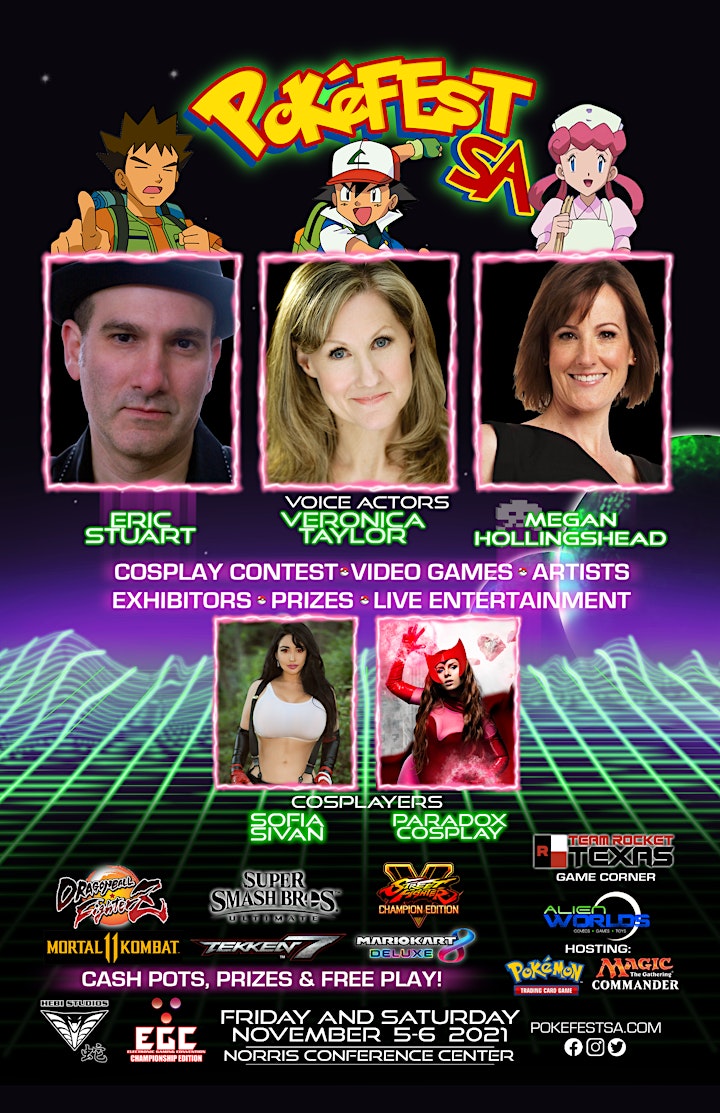 PokeFest SA Brought to you by dedicated trainers, just like you!
(Ages 6 & Under FREE) MASKS WILL BE REQUIRED
We pride ourselves in bringing together the most memorable anime convention experience by inviting guests to enjoy our exclusive industry guests from your favorite 90s anime TV shows and movies! Enjoy console gaming on Nintendo Switch, PS4, plus LIVE tournaments and learning workshops like cosplay 101. Since 2016 we've worked to offer the best experience for our attendees, guests, and staff. We are proud to always have our attendees and safety in mind to ensure we have the best J-style anime convention experience possible.
Refund PolicyWe do not offer refunds for any badges or merch. If you cannot attend the convention after you've pre-registered / purchased a badge, transferring your badge in any way is not allowed. Your purchase is a badge assigned with your info; it your responsibility to obtain the badge and attend.
NOTE: We do not mail out badges. You will need to go to the registration desk on the day of event and pick up your badge. Please remember, bringing a screenshot or print of confirmation will quicken the badge pick-up process.
Guest line up, schedule, and convention map will be posted on website soon. Thank you for all the constant support!
Policies, sponsors, media passes, booths: PokeFestSA.com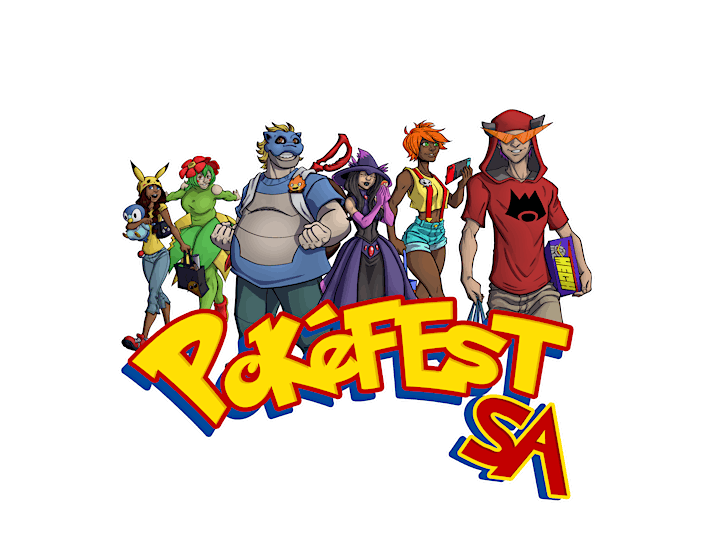 Organizer of PokeFest SA | November 5th-6th 2021