Description
WHAT IS POI? Poi refers to both a style of performing art and the equipment used for engaging in poi performance. As a performance art, poi involves swinging tethered weights through a variety of rhythmical and geometric patterns. Poi artists may also sing or dance while swinging their poi. Poi can be made from various materials with different handles, weights, and effects (such as fire).
Poi originated with the Māori people of New Zealand where it is still practiced today. Poi has also gained a following in many other countries. The expansion of poi culture has led to a significant evolution of the styles practiced, the tools used, and the definition of the word "poi."
Our private poi classes at Shilo are designed to encourage community, cover the basics of poi spinning and help you to find your flow. We will work on basics as well as the complexities and technicality of spinning. We will work on multi-trick combos and things like weaves, turns, flowers and waterfalls.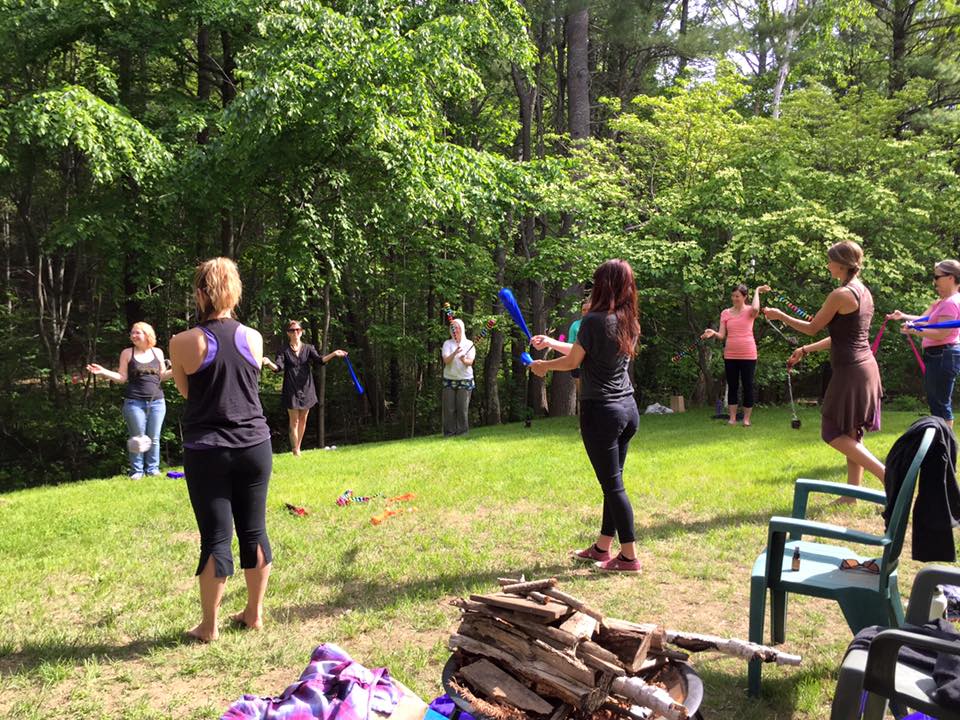 With colder months coming, poi spinning and fire spinning are a great new hobby to learn with your community!
Workshop will be 90 minutes of practice and then option to light up after, under the guidance of a trained professional, Gina DellaPasqua.
Gina will provide all of the safety equipment, gas and supplies to safely guide you through fire spinning!!!
Clothes: please wear jeans or cotton pants and cotton tighter fighting on top. Stay away from synthetic fabrics, anything very loose or with fringes
If you have long hair, bring hair elastics.
Get ready for some serious fun!!!
Purchase a three class bundle and get 10% off!