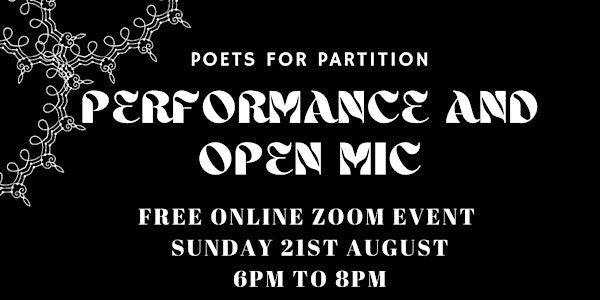 Poets for Partition - Online performance and open mic
An online performance of the poetry by the Poets for Partition collective and an open mic on the theme of 'homeland'.
About this event
Come and listen to some brilliant poetry to commemorate the 75th anniversary of India and Pakistan's Partition.
The poetry collective 'Poets for Partition' invites you to join us for an evening of poetry and spoken word performances by our members and an open mic afterwards - open to all levels of experience!
Grab your open mic slot, and be sure to keep to the theme of 'homeland'!
Date and time: Sunday 21st August, 6pm-8pm