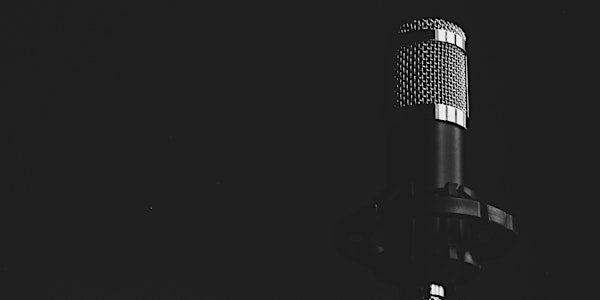 POETRY SLAM & CONCERT | Austrian-American Poetry Slam with Band-Jam
When and where
Location
Austrian Cultural Forum Washington 3524 International Court Northwest Washington, DC 20008
Description
The ACF Washington is thrilled to partner for the first time with the non-profit organization Words Beats & Life (WBL) and venture into new territory for a unique evening full of words, beats and sounds. Juxtaposed to the two local Hip-Hop poetry artists Raquel Ra Brown and Alan King will be the poetry-slammer Christoph Steiner, spitting some Austrian poetry. The English-German poetry slam will be accompanied with music by the four young Austrian artists Paul J. Diwiak (double bass), Stefan Matl (accordion), Magdalena Susic (violin) and Elisabeth Weinzerl (clarinet). This event is part of this year's WBL Hip-Hop Festival held between November 1 to November 10 at various locations around DC, promoting Hip-Hop as a vehicle to transform individual lives and communities.

ABOUT WORDS BEATS & LIVE (WBL)
What began as a Hip-Hop conference at the University of Maryland in 2000 became a working group of unapologetic advocates for the transformative power of Hip-Hop culture in all its forms, empowering artists to relentlessly create and refine systems that demonstrate positive change through their individual and collective brilliance. WBL embraces the sacred nature of their own work and their roles as keepers and innovators of their culture.
ABOUT THE POETRY ARTISTS
Raquel Ra Brown is artist, author, writer, woman, teacher, mother, friend and poet – most of which for all of her life. She was born and raised in Philadelphia, PA, and has been writing since she was 13. Using poetry and prose as an outlet and saving her parents thousands in therapy sessions, she found and still uses her voice to express ideas and experiences. Raquel is known for holding down one of the longest running open mics in the city (Mangos), she has also hosted and performed in many shows nationally and internationally.
Alan King is an author, poet, journalist and videographer, who lives with his wife and daughter in Bowie, MD. He is a communications specialist for a national non-profit and a senior editor at Words Beats & Life's global hip hop journal, a staff writer for the Baltimore Afro-American Newspaper, a research assistant at the Center for Public Integrity and the author of POINT BLANK (Silver Birch Press, 2016) and DRIFT (Aquarius Press, 2012). His poems and short stories appear in various literary journals, magazines and are featured on public radio.
Christoph Steiner is an award-winning actor, and member of the ensemble of the Austrian children theater company Next Liberty, with whom we also present the play WOLF at this year's Kids Euro Festival. WOLF, an adaptation of the centuries-old fairytale Little Red Riding Hood, originally written by the Brothers Grimm, was written and directed by Christoph who is also starring in the play. Besides his engagement with Next Liberty, he also sings in a band, works as an author and performs poetry slams, becoming Austrian Poetry Slam Master in 2016.
ABOUT THE MUSICIANS

Paul J. Diwiak pursues various musical projects as an electric and acoustic bass player, stylistically ranging from folk music, jazz, classical music to rock and pop.
Stefan Matl is an active world music accordionist and member of the projects World Music Trio EMM, Two on the Rocks, Mouches Volantes and Arepo, with which he performs internationally.
Magdalena Susic co-founded the duo "Appassionato" with pianist László Adrián Kiss, playing world music influenced by tango, Irish tunes, Italian folk songs, jazz music, Viennese songs and classical music.
Elisabeth Weinzerl performs in various orchestras and folk music groups. She is a multi-instrumentalist and besides the clarinet plays piano, guitar and the French horn.
ABOUT THE MAZI MUTAFA | MODERATOR
Mazi Mutafa is the Executive Director of Words Beats & Life, thereby teaching, convening and presenting Hip-Hop in DC, throughout the country and around the world. Mazi began this organization as an after school program dedicated to creating transformative learning experiences in non-traditional classroom, teaching the elements of Hip-Hop.
Photo | www.pexels.com, CC0 License