Description
Lancaster Public Library welcomes you to attend an unveiling ceremony for the library Poetry Paths sculpture. The artwork is a bench in which Emily Dickinson's poem "I dwell in possibility (#657)" is laser-cut. It it located in front of the library's Steinman Wing.
The ceremony will include a reading of Dickinson's poem by Laura Korach Howell of "The People's Shakespeare Project" and a few words by Congressman Joseph R. Pitts.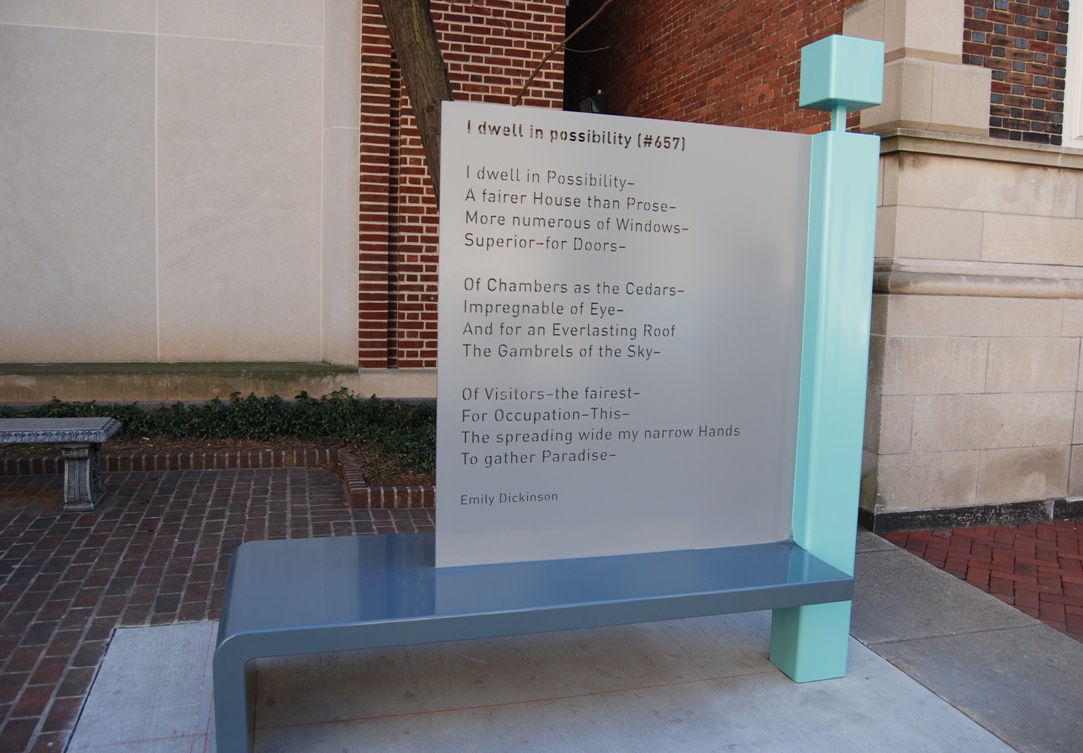 A selection committee formed by the library chose Dickinson's poem and the community participated in the artwork selection process.
Congressmen Pitts will remain for the library's First Friday for Families program to discuss his art exhibit and read his children's book "How Stubby Lost His Tail." First Friday for Families also includes a celebration of Dr. Seuss and "Read Across America" month with stories, art activities, face painting, and games for everyone. Those attending the unveiling ceremony are welcome to attend any and all of the First Friday activities and can enjoy light refreshments and bookstore browsing as well as check out children's books, DVDs, and CDs.
Read more about the Poetry Paths project in the City of Lancaster at www.poetrypaths.org.