Event Information
Location
Audubon Society of Rhode Island Nature Center and Aquarium
1401 Hope Street
Bristol, RI 02809
This Free Event includes an Audubon Nature Tour, a Poetry and a Music Workshop, Plus a Performance by Participants & Workshop Leaders.
About this event
This Event is Sponsored by Notable Works Publication and Distribution Co., Inc. (www.notableworks.org) and Audubon Society of Rhode Island (www.asri.org).
Date: June 12, 2022 from 12:30 PM to 4:30 PM
Location: Audubon Nature Center and Aquarium
1401 Hope Street Bristol, Rhode Island 02809
(on bus route)
Website: http://www.asri.org
Featuring: well-known and widely published Poets: Lawrence J. Krips and Diana Cole and highly recognized percussionist Dana Maguire and award winning composer, Noreen Inglesi with the Notable Works' Ensemble: Maria Bilyeu, cello; Anne Diamond, flute; Antonio Rodrigues, tenor; Beth Schapira, soprano and Alison Shea, piano.
12:30 -1:30 PM Audubon Nature Tour for Workshop Participants with a brief Meet and Greet of the Poets and Muscians.
1:45 - 3:00 PM Poetry Workshop (outdoors or in classroom)and Music Workshop (in the Auditorium.).
3:15 to 4:30 PM Attendees will have an opportunity to share newly composed poetry or melodies with the audience plus the Workshop leaders will perform new works related to the theme "Connecting, Adapting and Working Together To Build a Sustainable Future."
4:30 PM Refreshments, question & answer session, survey and distribution of information about local music and poetry events, opportunities and future workshops.
Workshops are free and open to the public, ages 18 and older. Exceptions may be made for older children accompanied by their parent for the music workshop and for the performance. This will be left to the discretion of the host. Call (401) 585-4037.
Pre-Registation for each part of this event is required Poetry Workshop limited to 12 participants; Music Workshop limited to 20 participants and Performance limited to 75. Workshop Participants are invited to arrive at 12:30 for an Audubon Nature Tour and a brief Meet and Greet of the Poets and Musicians.
Suggestions: Bring a water bottle, hat and wear comfortable shoes. Current CDC State Covid-19 Guidelines will be followed. (Visit http://www.asri.org for up-to-date information) Complimentary light refreshments will be provided.
Audubon Nature Tour
Gather inspiration for the poetry and music workshops. Join an Audubon educator for a guided tour of the grounds and trails of the Claire D. McIntosh Wildlife Refuge. We will walk through the beautiful Palmeri Pollinator Garden to see what's blooming, stroll along the meadow trail to look for native plants and animals, and visit nature center habitat exhibits. The pace will be leisurely and the distance about a half-mile along grass and gravel trails.
Poetry Workshop
Materials Provided: Folder, small spiral notebook, paper and a pencil. Limited to 12 participants.
Words to See By:
Rhode Island poets, Diana Cole and Lawrence J. Krips will lead a poetry workshop on creating poetry from focused attention on nature. The group will note the sights, sounds, scents, feel and even their tastes as we navigate through the beautiful Audubon refuge. The group will put their feelings and experiences together into a short poem based on loosely prescribed Haiku and Tanka forms. Our pieces will be shared among participants. All who wish to participate can be a part of an experimental final "performance" as we present our pieces in collaboration with those in the musicians' workshop.
Lawrence J. Krips is a poet, coach and gatherings leader. The recipient of a Pushcart Prize nomination, his poetry has appeared in Tifferet, Rhode Island Writers' Circle Anthology, New Verse News and The Open Door among others. He is the author of A Soul's Way . . .Soulspeak. Larry may be contacted at illuminationcoaching@aol.com
Diana Cole, a Pushcart Prize nominee, has had poems published in numerous journals including Poetry East, Spillway, The Tar River Review, Cider Press Review, GBH Public Radio, Friends Journal, Verse Daily, Tipton Poetry Journal, The New Verse News and most recently in The Main Street Rag and Crab Creek Review. Her chapbook, Songs By Heart was published in 2018 by Iris Press. She is an editor for The Crosswinds Poetry Journal and a member of Ocean State Poets whose mission is to encourage the reading, writing and sharing of poetry. When she is not writing, Ms. Cole is a stained glass artist.
Visit Diana at www.dianacole.net to learn more about her, about her poetry and her stained glass work.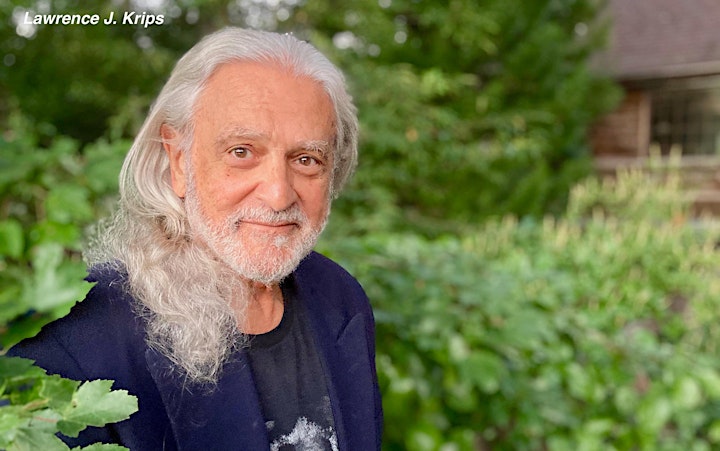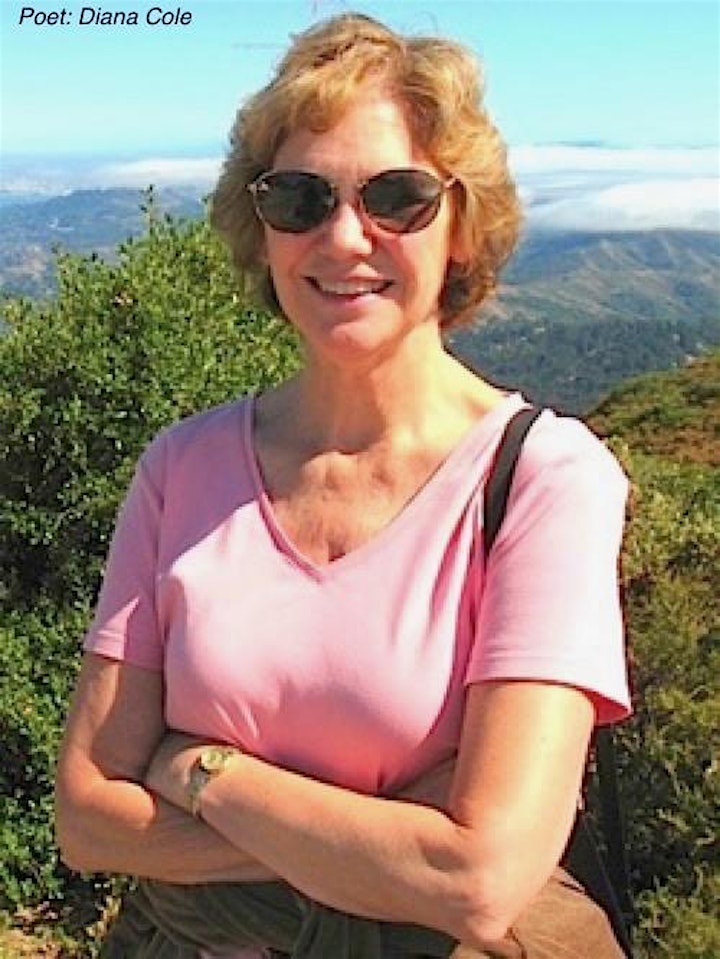 Music Workshop
Materials Provided: Small Percussion Instruments. Workshop limited to 20 Participants.
This workshop will be led by percussionist Dana Maguire and Notable Works' Artist in Residence, Noreen Inglesi and members of the Notable Works' Ensemble, which is comprised of professional musicians and teachers. (see background information below)
Overview:
Drum Circle and Improvisation. Concept of improvisation will be explained and demonstrated by members of the ensemble and participants will be encouraged to improvise on pitched and non-pitched percussion instruments.
Music Composition. This portion of the workshop will focus on methods of creating a melody using the concept of repetition and motivic development.
Creating a Sound Piece. This portion of the workshop will incorporate sounds of the natural environment and will focus on the elements of timbre, texture, tempo and dynamics.
Brief background information about Dana Maguire, Noreen Inglesi and members of The Notable Works' Ensemble
Dana Maguire: Through his experiential learning company Rhythm Kitchen, Dana has been sharing his passion for drumming with kids ages 3 to 103 for 25 years. Using the drum as a vehicle to create music and build community, Dana has traveled to Mali to study and performed and taught in South Africa, Portugal, Los Angeles, Virginia, New York, and throughout New England. He recently directed Rhythms of Resilience, an educational musical showcase at the Providence Performing Arts Center. It featured musicians from seven countries and was streamed into the Rhode Island school system. He is also a drum builder. His line of DMD hybrid ashiko cajon drums are made from sustainably harvested native Rhode Island woods. He uses both playing and building drums as tools to teach social emotional skills, community service and core academics in creative custom-integrated curriculum programs in schools and adolescent treatment facilities. In 2017 he was inducted into the Rhode Island Music Hall of Fame as a member of Plan 9.
Noreen Inglesi, co-founder and Artist in Residence for Notable Works, taught music the Community College of Rhode Island and for the Town of North Providence, where she was twice nominated for Teacher of the Year. She received her master's degree in Music Education and Composition at the University of Rhode Island. Noreen has received much recognition for her music and poetry which has been featured locally by The American Band, The State Ballet of Rhode Island, The Colonial Theatre, Verdant Vibes, Vibe of the Venue and Waterfire Providence. Noreen is also proud to be a member of Ocean State Poets and her poetry has been published by the Library of Congress, Notable Works Publication and Crosswinds Poetry Journal. Her music has been recorded and released with the Contemporary Record Society, Andreu Marc Publications, The Music Library, Platinum Records & Notable Works Publication & Distribution Co., Inc. www.NoreenInglesi.com and www.notableworks.org.
Maria Bilyeu, cellist, was born in Kansas City, Missouri. Maria has been playing music and improvising since age 10. She began her playing career on piano and took up the cello at age twelve. She is classically trained on cello, a former member of the URI Honors String Quartet, and a winner of the concerto competition in college. Maria uses that training to perform traditional compositions and to create new and transcendent improvisational adventures. She has performed in a myriad of venues from solo weddings, end of life services, to Country Club cocktail parties and as a member of several popular bands.
Anne Diamond, flutist, is a freelance performer in the Rhode Island and Massachusetts areas. She currently performs with the Ocean State Pops Orchestra(OSPO) and the Fall River Symphony. A graduate of URI, Anne has studied with several prominent teachers in Los Angeles and attended masterclasses in the US and England. Having retired after 26 years as a music teacher in the Cranston Public Schools she is enjoying teaching students of all ages privately in her flute studio.
Antonio Rodrigues, tenor. A Rhode Island native, Antonio graduated from the Community College of Rhode Island in 2013 with an Associate Degree in Fine Arts! From the years 2009 to 2019, he performed with the cabaret act Hello Broadway at the Community College of Rhode Island, under the direction of Dr. Audrey Kaiser. until it's end in 2019. Antonio is also a canter for Saint Peters by the Sea church in Narragansett and occasionally canters at Saint Rita's church in the Warwick! In his spare time Antonio likes to compose, create and play music as much as he can.
Beth Shapira, soprano. Beth is a native of Connecticut that has been living in Rhode Island for the past 30 years. She is an analytical chemist by trade but has been performing music and singing her whole life in various Choral Groups, Local Events, and Community Theater Productions. She is currently a soloist at St. Bernard's church in Wickford, under the direction of fellow ensemble member, Alison Shea. In her spare time Beth enjoys spending time with her 2 dogs and working on a good crochet project.
Alison Shea, pianist, is a music graduate from URI and has been performing with Noreen since her early days there as a student. She has been the Music Director at St. Bernard's Church in Wickford for the past 17 years, where she conducts Children's, Teen, and Adult Choirs and oversees all the music for both the liturgy and religious education programs. In addition Alison also taught piano, vocal, and woodwinds at More Than Music Studio in Wickford for more than 25 years. Over the past several years Alison has enjoyed working with various local theater and performing groups. When she isn't involved with music she enjoys cooking, gardening and spending time with her 2 boys.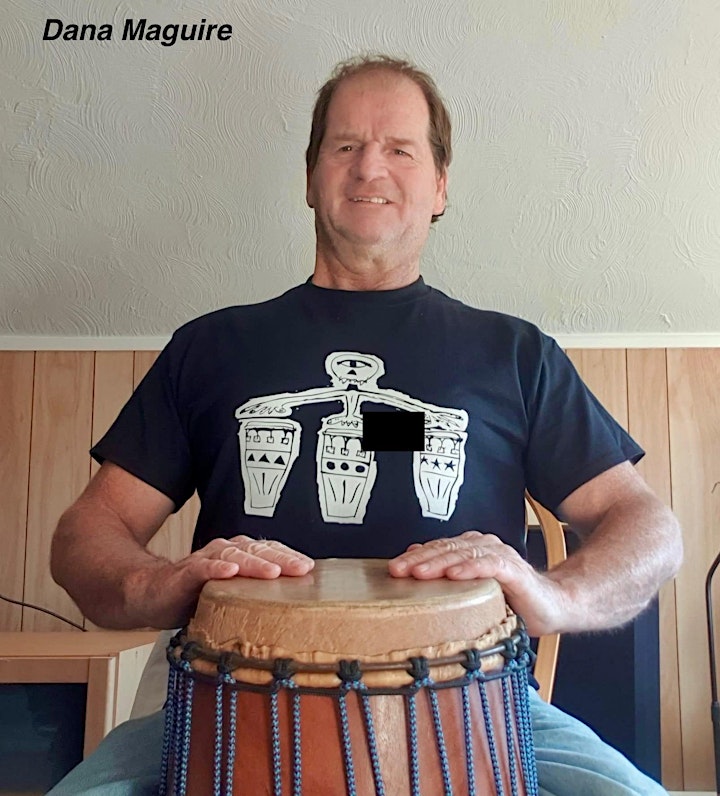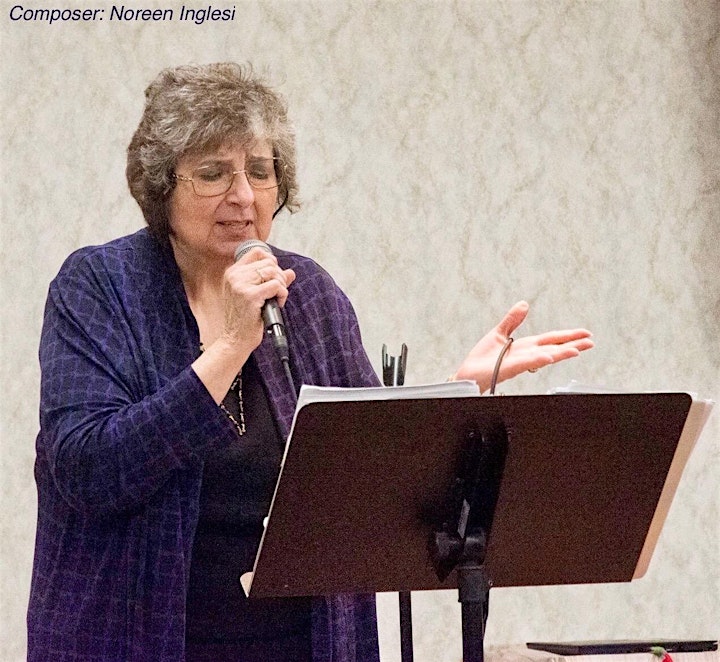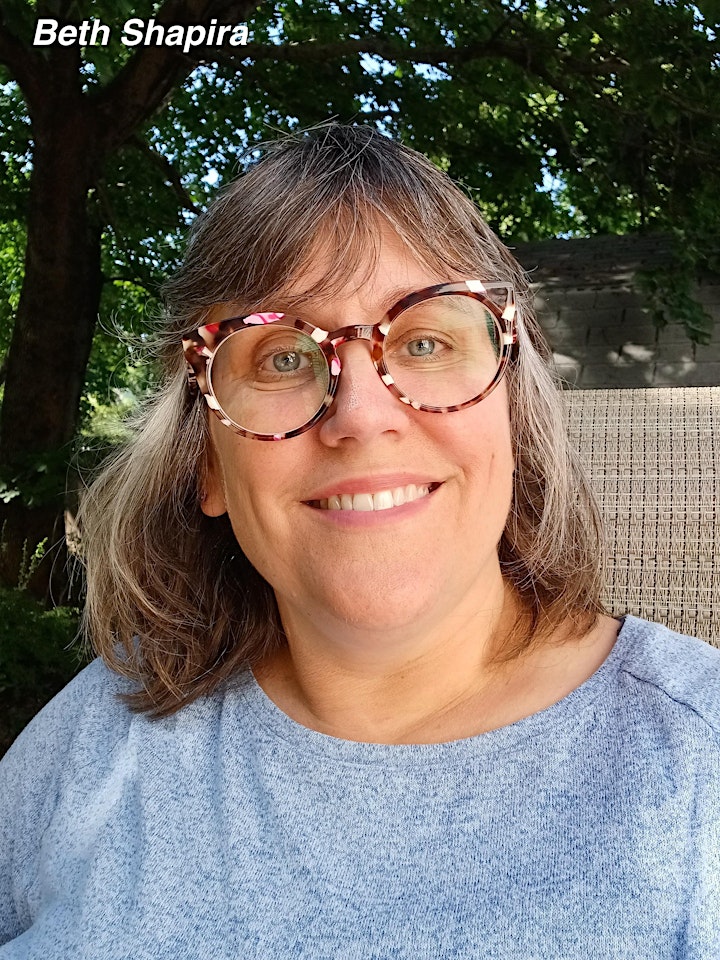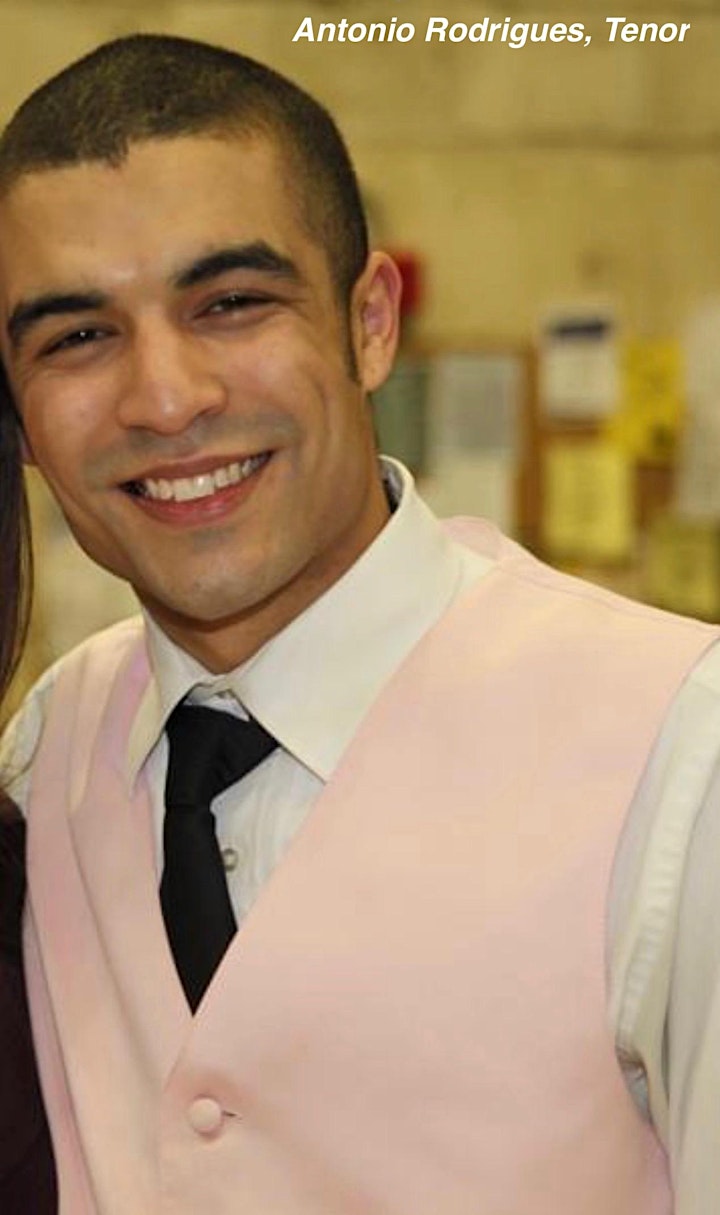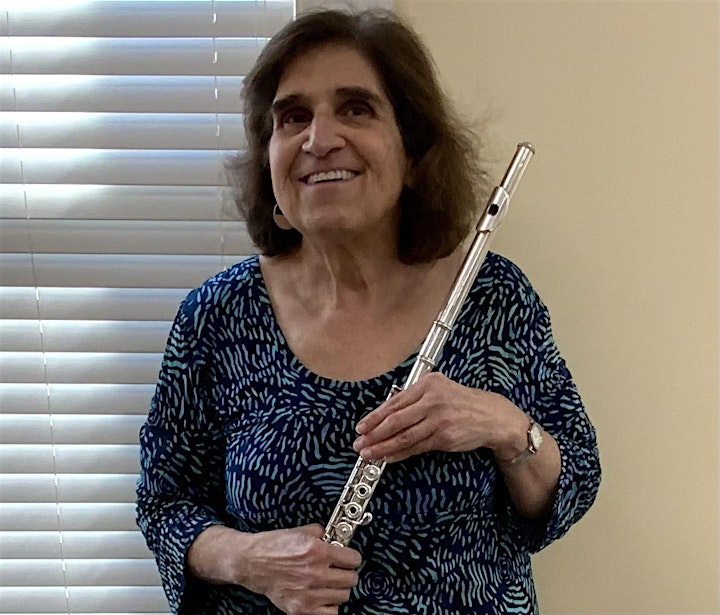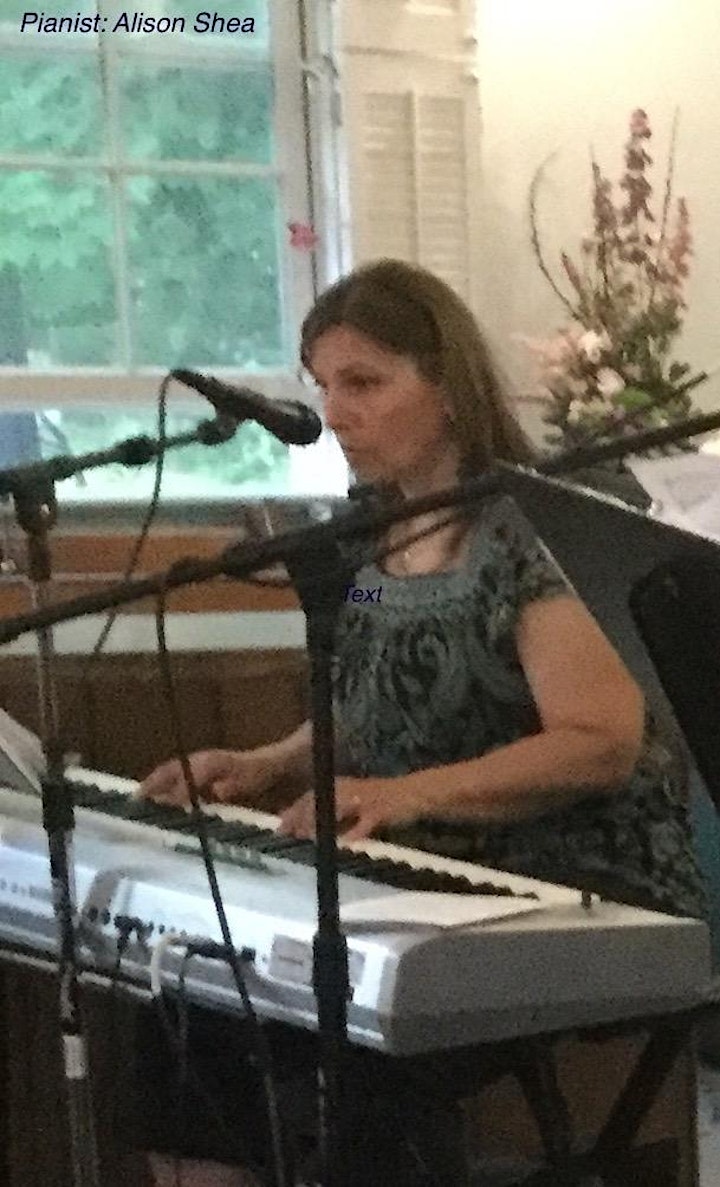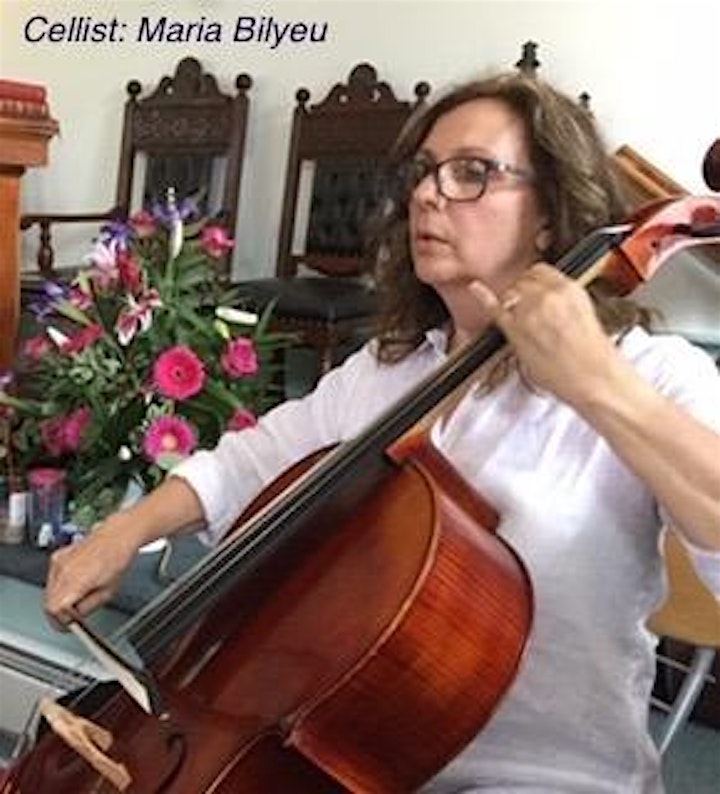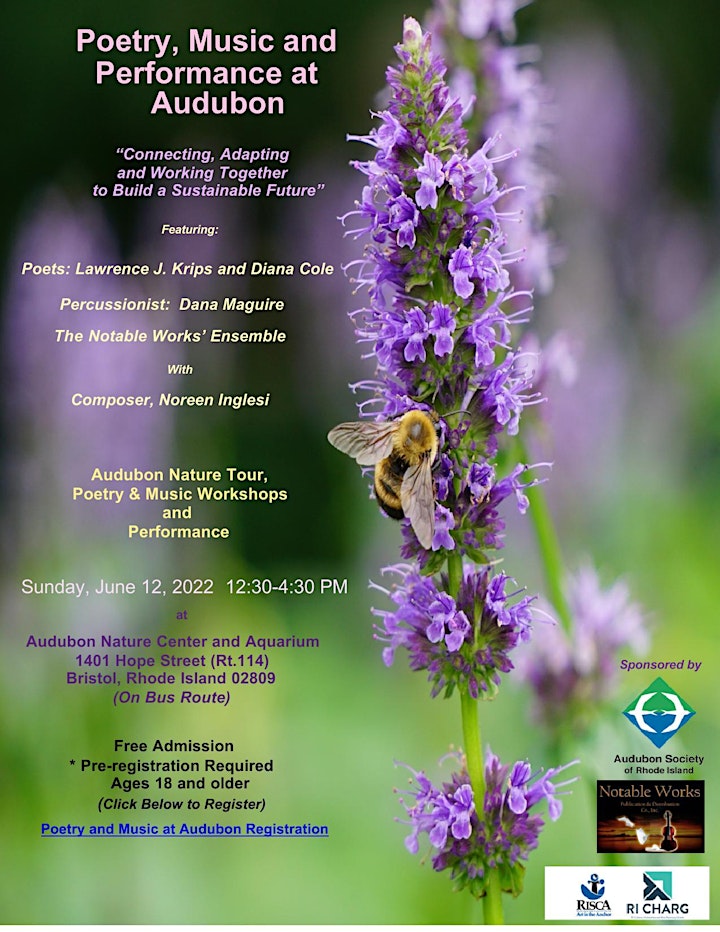 Date and time
Location
Audubon Society of Rhode Island Nature Center and Aquarium
1401 Hope Street
Bristol, RI 02809