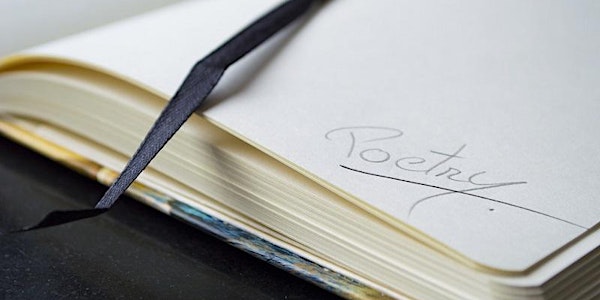 Poetry in the Classroom … CPD for teachers
When and where
Location
Geoffrey Manton Building Rosamond Street West Manchester M15 6EB United Kingdom
Description
9TH May – Thursday 5.30-7.30pm
Geoffrey Manton Building, Manchester Metropolitan University
Title: Poetry in the Classroom … CPD for teachers
Suitable for: teachers, librarians and other educators – all Key Stages
Would you like to apply to have a poet visit your school? Or take away free resources to use in your classroom? Do you want to find out more about projects and competitions that you could tie into. Are you reading and writing poetry in your classroom already? Do you want to use poetry in your classroom but are not sure how? This event is for you. It is also for you if you can't attend on 9th May, read on to find out more …
This event is part of a year-long project, leading to the opening of the Manchester Poetry Library in Spring 2020. We are looking to celebrate the best of what is going on in Manchester schools and also to support schools, whatever the levels of confidence or engagement, in accessing support and information about projects and events. This is an opportunity for teachers and librarians to get some practical ideas and resources that will help celebrate poetry in your school. There will be information, an opportunity to sign up to showcase work already going on in your school, opportunities to request a poet visit and information about other events. We want to respond to your needs, so the programme of activity on the night will be shaped according to your responses when you register.
Even if you can't attend the event on 9th, you can still register for the event (there will be an option on the booking form to indicate you are not attending) and join our mailing list. Or email k.tew@mmu.ac.uk for further information.

Manchester Metropolitan University is committed to disability equality. If you have any access requirements, please let us know via 0161 247 6740 or email us at lucy.simpson@mmu.ac.uk before you arrive to help us to make sure that your visit to the event is as enjoyable as possible.