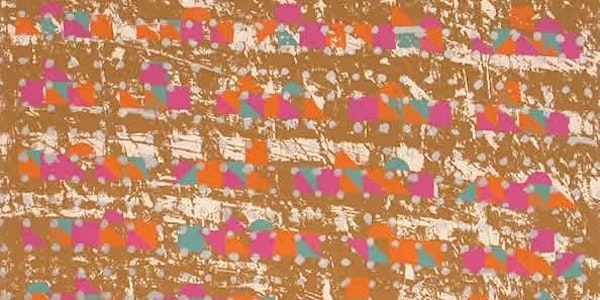 Poetry as Living Practice
We will discuss readings as a group and work our lyrical muscles with interactive exercises, prompts, and constraints.
When and where
Location
Valentine's Pizza 1063 Bedford Avenue Brooklyn, NY 11216
Refund Policy
Contact the organizer to request a refund.
Eventbrite's fee is nonrefundable.
About this event
"& now I have a choice / repair a world or build / a new one inside my body" — Cameron Awkward-Rich
"I think of writing to you / in this way—welcoming / the adventure of it" — Meg Day
Objective:
What is poetry? How does it relate to the world around us and how do we experience it in our own private world? How do we get out of writer's block? What can be allowed under constraint? What can be discovered in abstraction? In collaboration? In joy and vulnerability?
In this workshop, we will approach writing through generative play and practice. We will write and revise our own poems, explore our relationship to writing, and discover new places to find it. Writing is a living practice, and as it changes so shall we.
We will discuss readings as a group and work our lyrical muscles with interactive exercises, prompts, and constraints. The goal of this will be to expand, inform, and inspire your work while also strengthening your abilities as a reader. We will operate under a shared interest of exploration, rather than received ideas of how poetry "should" be written.
Outline:
This workshop will have 6 sessions, taking place weekly on Tuesday evenings. at 7:30-9:30pm. We'll be starting on January 10th and going every Tuesday until February 14th.
Participants will read work by contemporary and classic poets and discuss craft. All materials will be provided. All readings outside of class will be optional. We will engage our senses and occasionally move our bodies.
We will begin workshopping your original poems during our second meeting.
Workshop:
The workshop environment is understood to be a safe environment for everyone, allowing room for vulnerability and openness. We seek to create a community space that is generative and exciting for all writers to openly explore and engage in honest, kind communication. Any racism, sexism, heterosexism, classism, ableism, plagiarism, xenophobia, homophobia, or transphobia that compromises that pursuit will not be tolerated.
We will share our work and class materials via email. You must send poems you would like to be workshopped at least 3 days before the workshop session.
Please bring a device you can access others' work on, or print a copy of the materials beforehand. Please read and take legible notes on each poet's submission before workshop, and share a copy of your comments and suggestions with the poet after each workshop.
Translations, hybrid, multimedia, or experimental forms are welcome, including songs, short fiction, prose, short films, visual poems, etc. This class is open to all experience levels with poetry.
Kat Rejsek is a poet, writer, and multimedia artist. Kat earned an MFA in poetry from New York University, where they also taught. Kat's work has been featured in Hooligan, Shelf Shelf, and other small presses. They are an editor at the Academy of American Poets.
*Artwork for this event page by Vicente Rojo.