About this Event
Poetic Vibes presents Open Mic Night every 2nd Saturday of the Month!
Featuring the talented Lacresha Savage!
IG: @theheartofsavage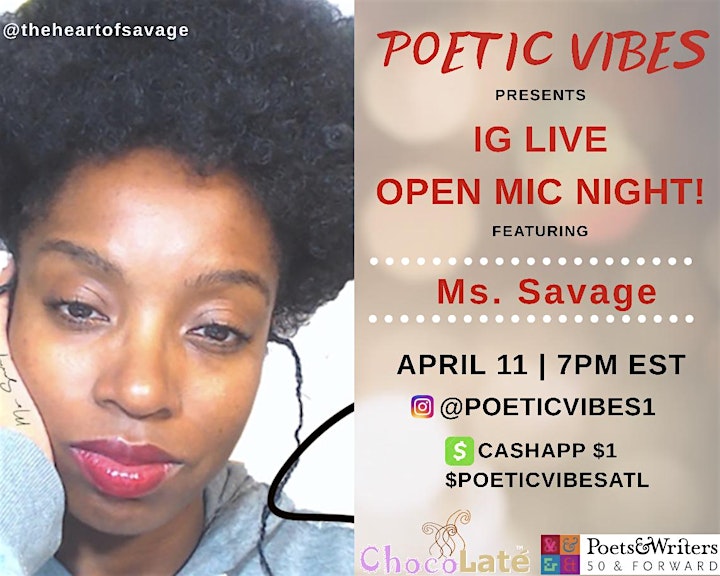 Calling all artists!
No need to sit around bored in the house! Now is the time to shine and share your talents! All forms of art expression are welcomed. This is a great way to get out of your comfort zone and practice!
Grab your drink and come sip some poetry! This will be a LIVE show on instagram @poeticvibes1 page. Starts on time! Dont be late! If you would like to be a feature or perform shoot us an email!
This event is Free, FREE, FREE! Donations are welcomed! :) Please send donations to cash app: $poeticvibesatl
**This event is supported in part by Poets & Writers.
Follow us on IG: @poeticvibes1
Follow us here on FB
Have any questions? Please email: poeticvibesatl@gmail.com
Peace & Love!
Team Poetic Vibes
Don't Forget! During this time of lost jobs, cancelled shows, and etc. Artists are more than ever in need of help and we cant do it without your support! Find out how you can be a helping hand below :)