Description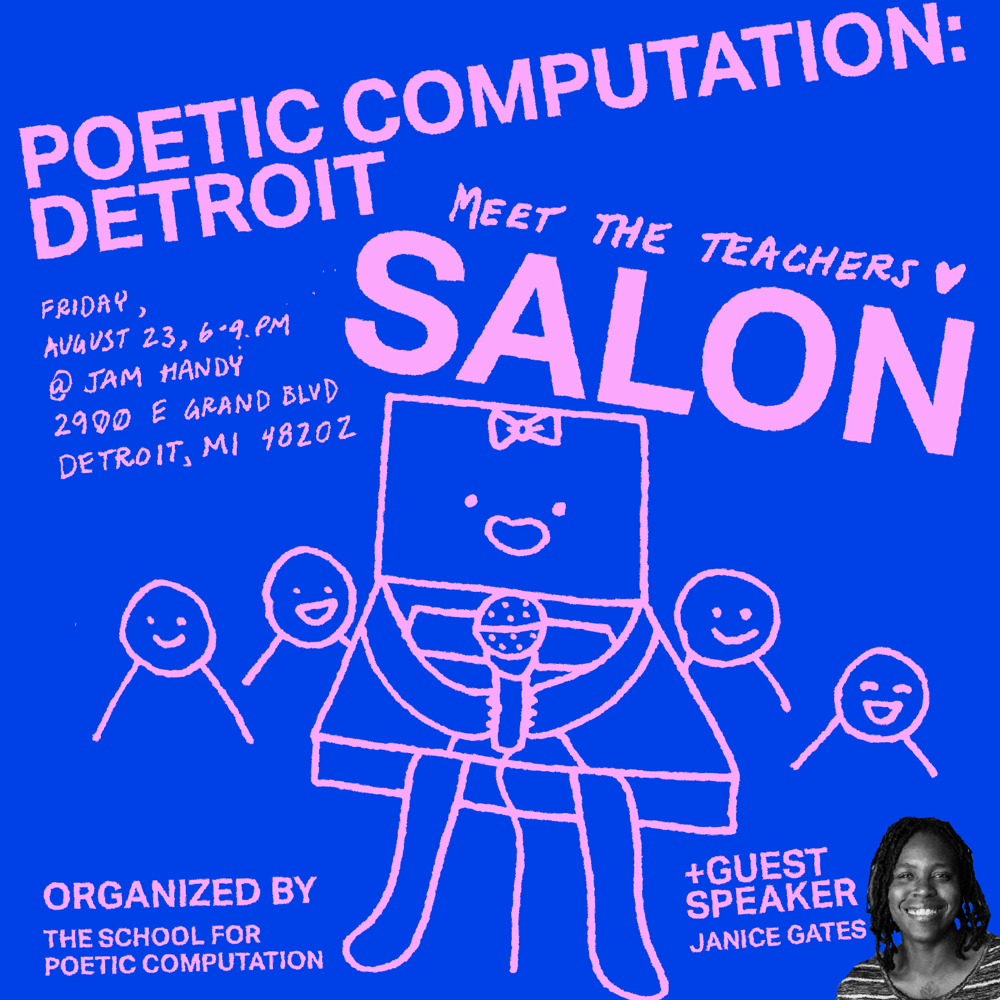 Join the School for Poetic Computation(SFPC) and Detroit-based practitioners for an evening of presentations. SFPC is an artist run school based in New York City with the motto of"More poetry, less demo." SFPC is organizing a summer session in Detroit, August 2019 where daily classes range from computational poetry, building electronics and critical theory. Poetic Computation Salon is a public event for the wider Detroit community to meet SFPC teachers, participants and practitioners from the Detroit area. Each presentation will address the session's theme'Uncovering technology' and respond to the question,"What would it look like to cultivate a more caring and imaginative kind of tech for ourselves and each other?"
Speakers
Schedule
Doors open at 6 p.m.

The program starts at 7 p.m.
Poetic Computation: Detroit is organized by Neta Bomani, Melanie Hoff, Lauren Gardner and Taeyoon Choi.
Thank you to our partner, Talking Dolls and supporters, Detroit Community Technology Project and the Room Project.
This event is free and open to the public.
Also check out Poetic Computation: Detroit Showcase on August 25, 2019.