Description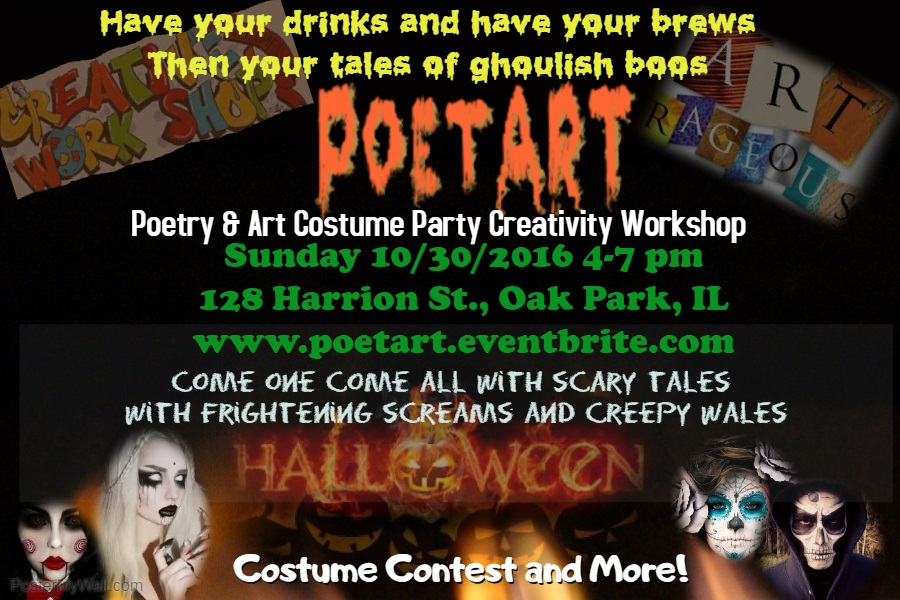 Poetry+Art = Poetart, Definition: The exploration of poetic expression through visualization and creativity of art!

Poetart Party's will have you exploring your creative side and unveiling your hidden talent to the world all while having an absolute blast! You will explore some of the basic elements of poetry (Theme, Rhyme and Rhythm). You will learn how to view art objects, people, words and more and give them life and different meaning through poetry. Our artistic muses will inspire us to create the poetry and art individually or collectively.
YAY. GROUP FUN! BUT WAIT...THERE'S MORE!
One person will win the Title Poetart Extraordinaire and be given opportunity to return to the next class on the house to defend their title. Complimentary wine and appetizers will be served. Some how seeing things through drunken lenses makes them more interesting. Bring your friends and come out and enjoy the exploration of Poetry and Art by way of Poetart.